As I am working at adjusting to this new way of eating, there are certain foods I crave more than others.  Nachos is one of them.  Crispy tortilla chips, topped with spicy beans, salsa, veggies, laden with cheese and baked in the oven until it becomes a hot, melty mess.  Yum.
But nacho chips are not on my list of acceptable foods at the moment.  (and please, let's not even talk about cheese, ok?)
So imagine my excitement when I learned I could make my own, healthier, baked version of this favourite food!  (Insert dance of joy!)
This is so easy to do, and unlike some "healthier" substitutes, it does not taste like a poor version of the real thing, but has the same great corn crunch as the orginal.
Ready to see how easy this is?
Baked Tortilla Chips
First, you need corn tortillas.  If you are lucky, you can buy these at your local supermarket.  If you are even luckier, you can buy sprouted corn tortillas at your supermarket or health food store, which are even better for you.  Not being able to find either, I, of course, learned how to make my own.  (This is also ridiculously simple – I promise I'll share the recipe later, but if you can't wait to make your own I found the recipe on my bag of Maseca – the flour the tortillas are made from)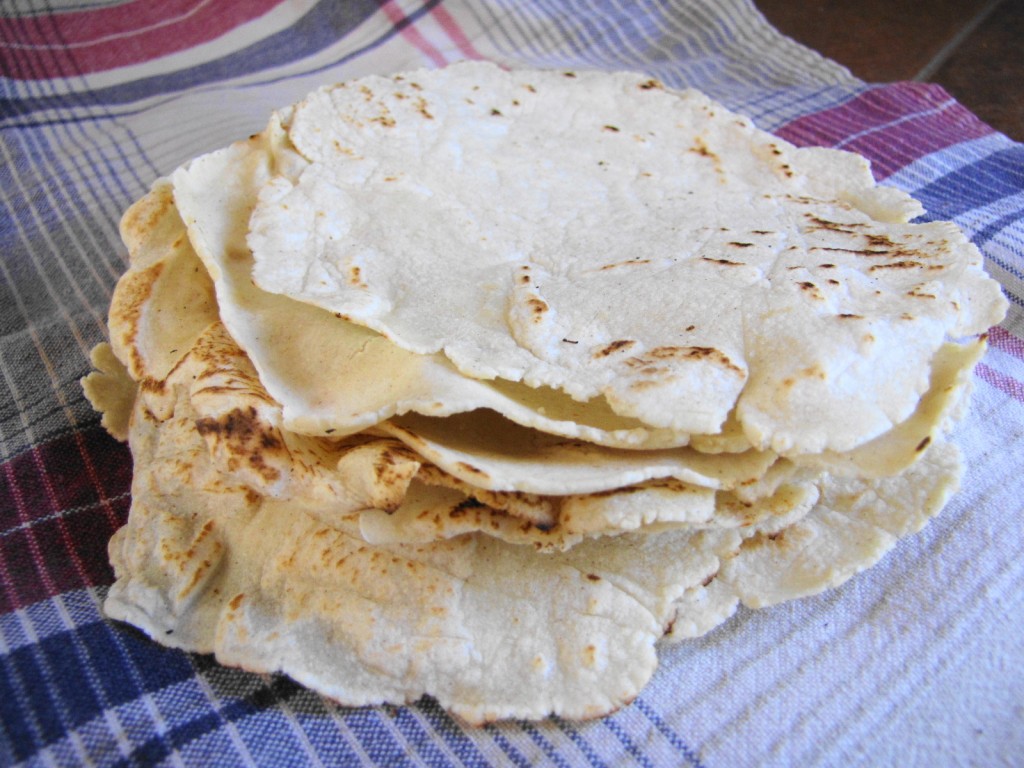 Heat your oven to 375.  Use a pizza cutter to cut your tortillas into quarters.
Toss with olive oil and herbs or spices of your choice. (I used chipotle chili, garlic, and a sprinkle of salt.)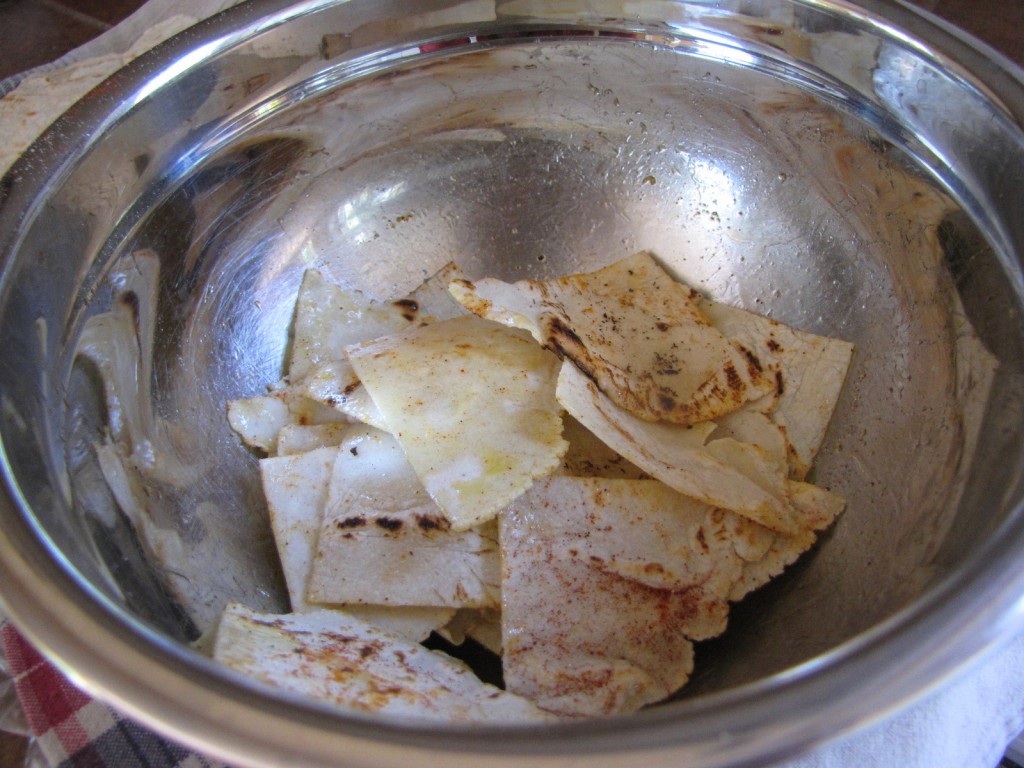 Lay out the tortillas in a single layer on a baking pan.
Bake for about ten minutes, or until crispy.  (Thicker tortillas may take longer.)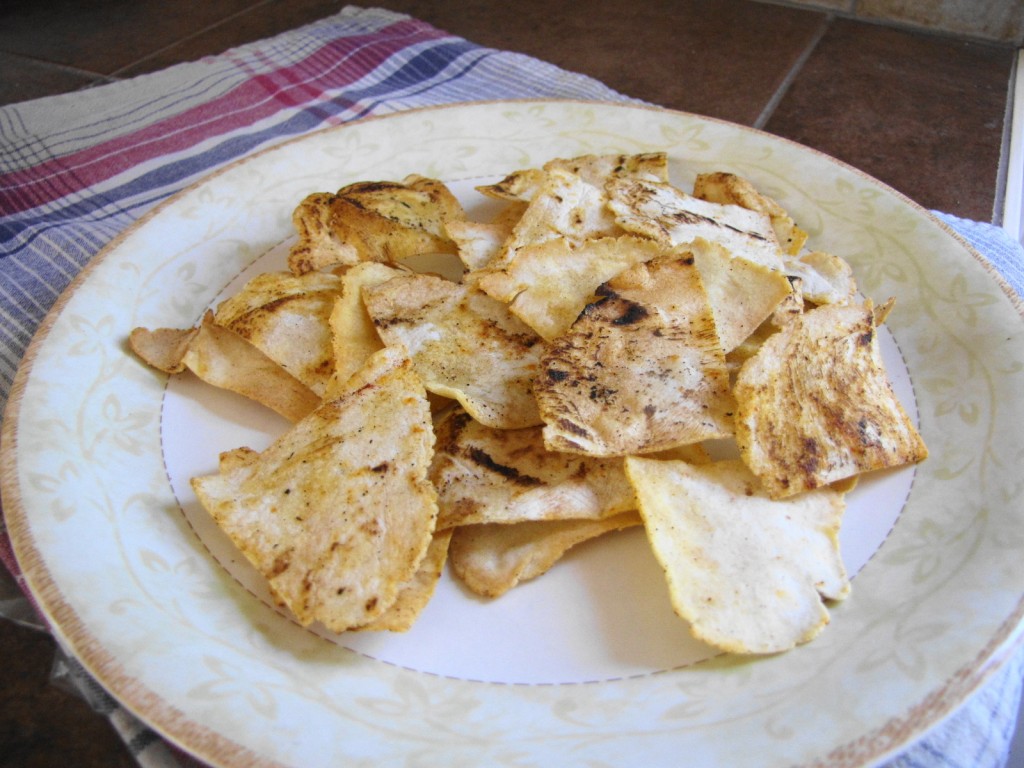 Done!  Cover with your favourite nacho toppings and enjoy!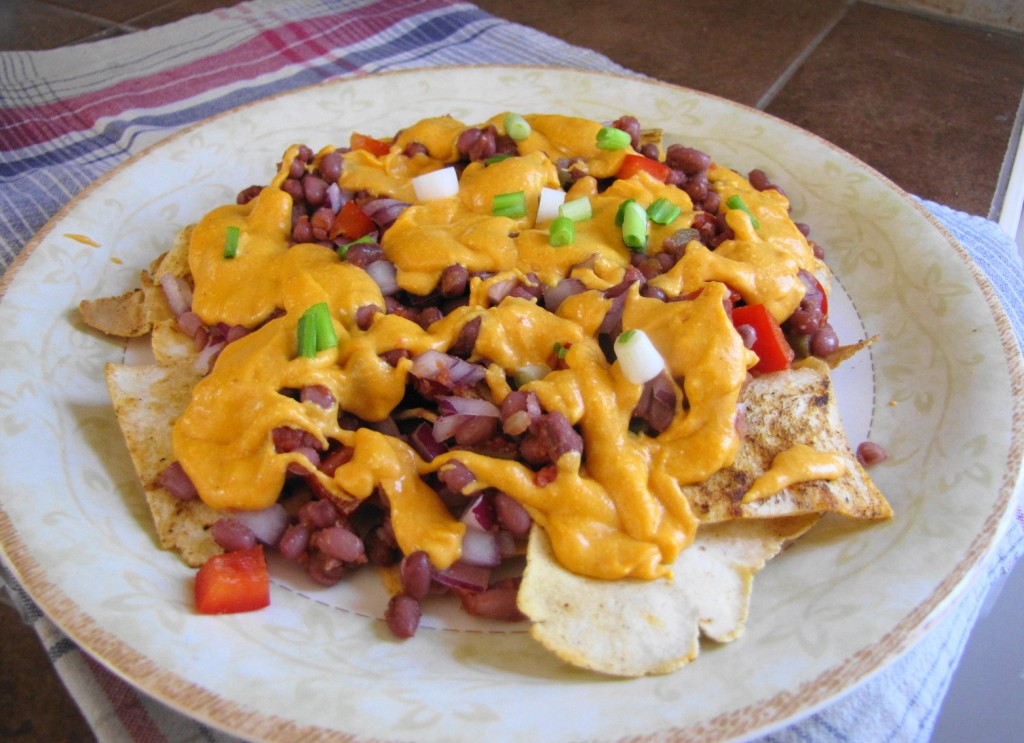 That bright orange processed-looking cheese is actually a sauce made from cashews and roasted red peppers and it is delicious.  You can find the recipe here (this was my inspiration for baked tortilla chips, too!)
Any other nacho fans out there?  What are your favourite toppings?