I know things have been very quiet around this blog lately, but there has certainly been a lot going on.  The biggest news is – we're moving!  And although we aren't going too far, just up the river to another small town, it will mean a new house, a new community, and new jobs for both hubby and myself.
And since I would much rather pack up the items in my shop and send them to you, rather than store them until we move into our new home, I am celebrating our move with a moving sale!  Use the coupon code "MovingSale" and receive 20% off everything in the shop! (except for custom orders, of course.)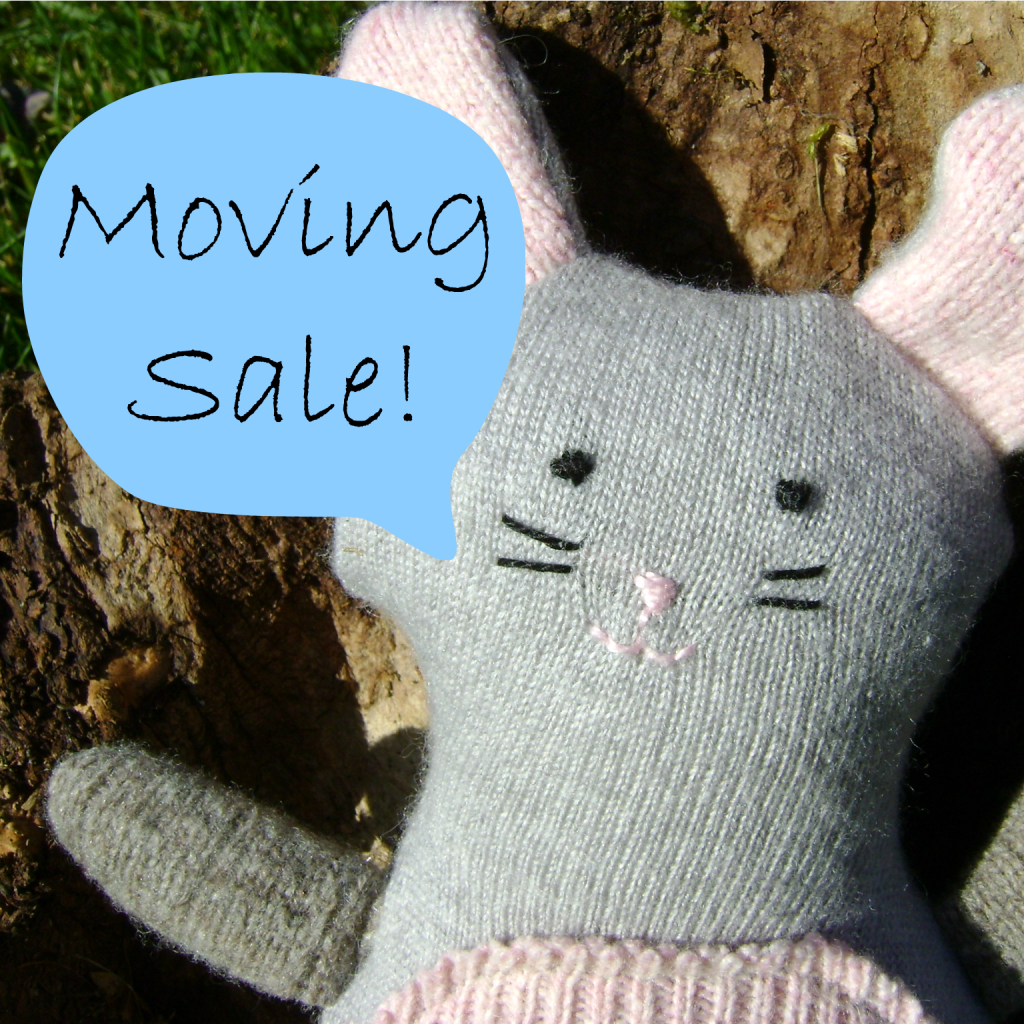 And although Create-a-Creatures are not on sale, I will only be accepting summer orders until June 30, and will drastically be reducing the number of orders I take on in the Fall.  So if you have been thinking of having a creature made, or know there is a birthday coming up, or are even thinking ahead to Christmas, now is the time to get your project on my list!
And now the packing begins!  Does anyone have any great packing/moving advice?