This week I am running a week-long sewing class as part of my school's after school program.  I must say that I am LOVING it! (yes…that was shouted….with a big smile….and maybe even a little dance across the room in happiness…)   I have a few more students than I originally planned for (as of today, 21 young sewists ages 5 – 10), but with two helpers it has been a manageable number.
The theme of the week is stuffie-making!  (of course!)  We began with a stuffie that we drew on muslin and then stitched to a piece of super-soft fleece.  I got the idea from the book Sewing School and the kids are loving it!
Although the hour seems to fly by and my hands always seem to be busy, I did manage to get some photos of two of the stuffies that were finished today.  You can imagine the proud faces that brought them to me as they declared "I'm finished!"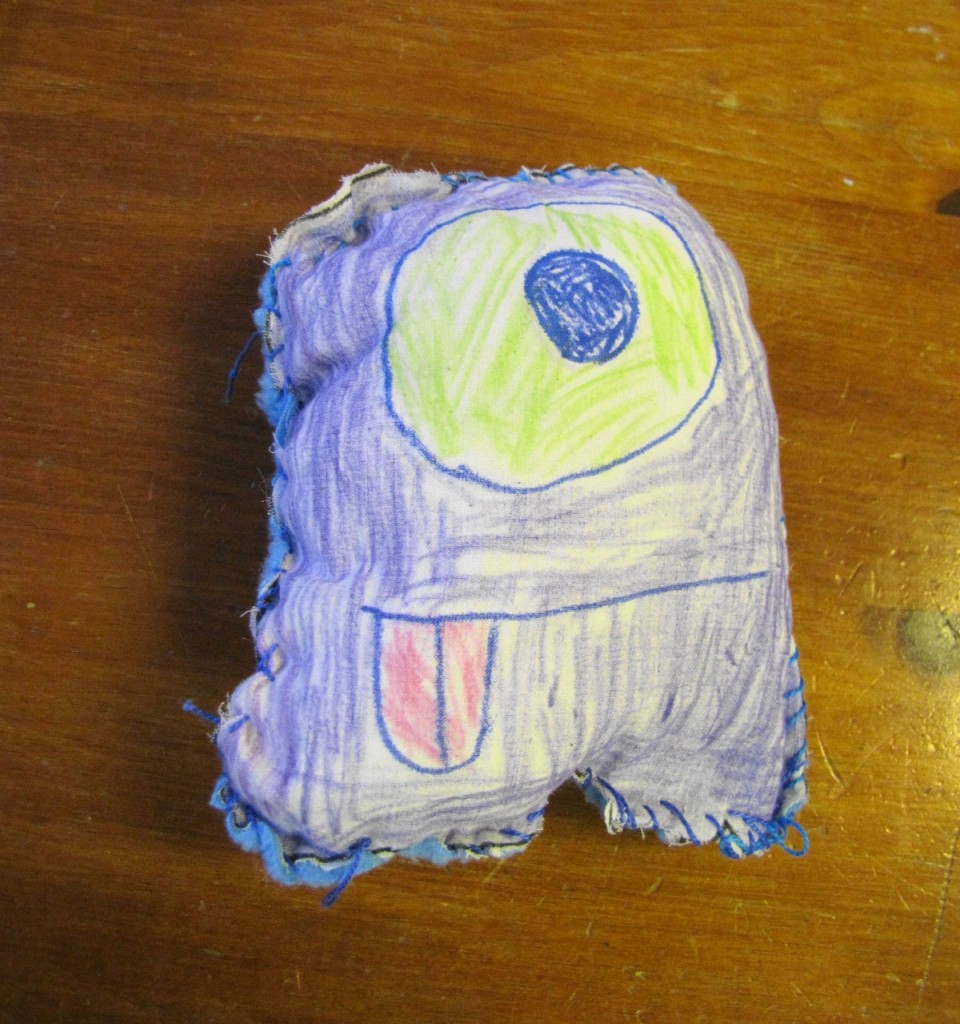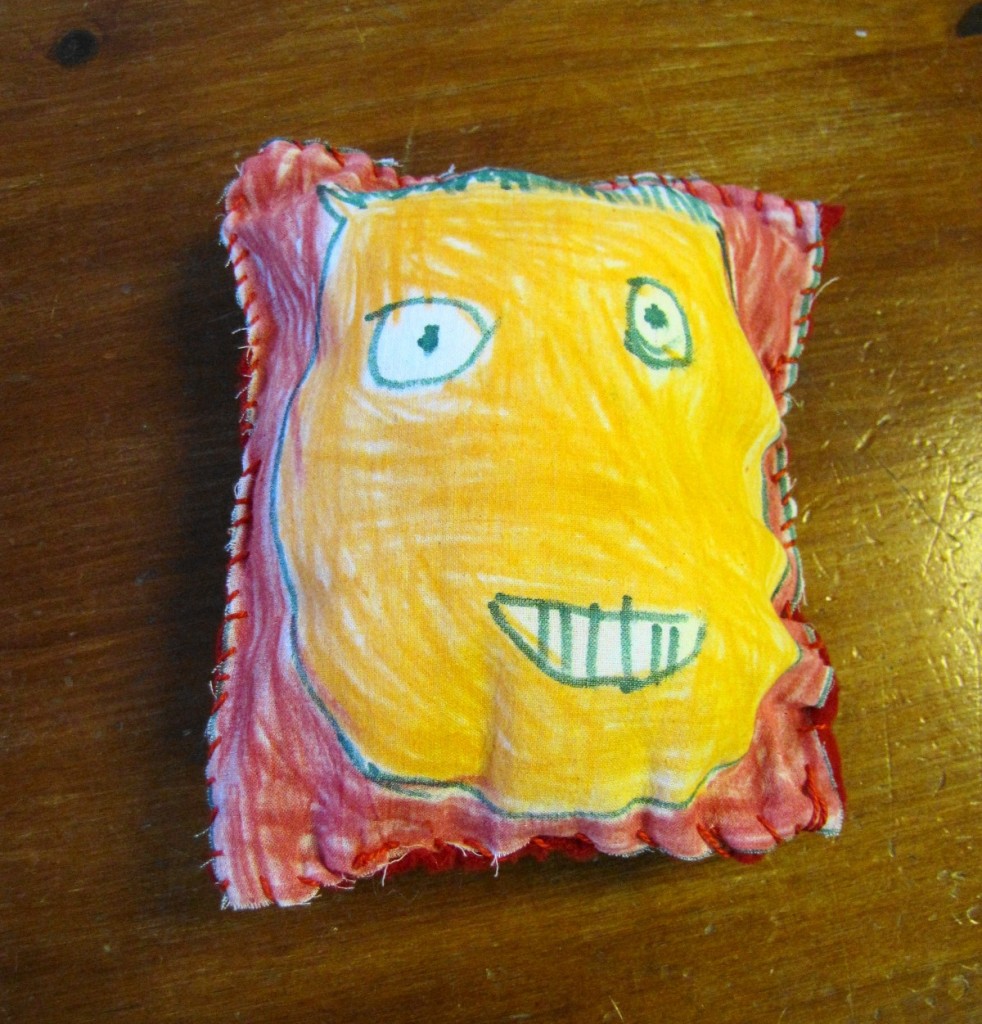 Aren't they amazing?
Some of the sewing students are moving on to an all-fleece stuffie tomorrow.  I can't wait to see what they come up with!
Read More
There are very few things I love in this life more than learning new things.  This is why I am always taking courses, always reading books, always have a list of things I want to learn more about.
But I am just as passionate about sharing what I have learned with others.  (This is perhaps why I chose teaching as a profession!)  I am the the teacher who is always running into the principal's office and saying "Did you know that?"  or "I just learned."  or, "Hey, research shows this, maybe we should try it!"  Luckily for me I work in a small supportive school and all of this is encouraged!

So it is really not too surprising that I have spent the last few months thinking about how I can share what I know about sewing with others.  I have had the pleasure of teaching my friend's girls how to sew, have had a few friends over for some on-on-one sewing help, and last year I taught my entire Kindergarten/Grade One class how to sew.  But so far, there has been nothing formal.
Until now.  Isn't it amazing when you start to think about something, and then everything seems to fall into place to make it happen?
My school was looking for some fun after school programs, so at the end of November I am running a three day class teaching students aged 5 – 10 how to sew their own stuffies.
And then someone I know bought this beautiful cottage on the water and has set it up as a retreat centre centred around creative craft classes and retreats!  It's the perfect spot to relax and to learn something new.  And I am now their official sewing instructor!
I am offering two classes in the next two months, both centered around introducing or helping others with the fun and versatile art of sewing, and also with the goal of helping with holiday gift-giving.  If you live locally, and have been wanting to learn more about sewing, or just need someone to help you out with a project, I would love to see you there!
How about sewing some super-comfy flannel pajama pants?  Making flannel pajamas for my nephews for Christmas was one of my first sewing projects way back when and has now become a holiday tradition.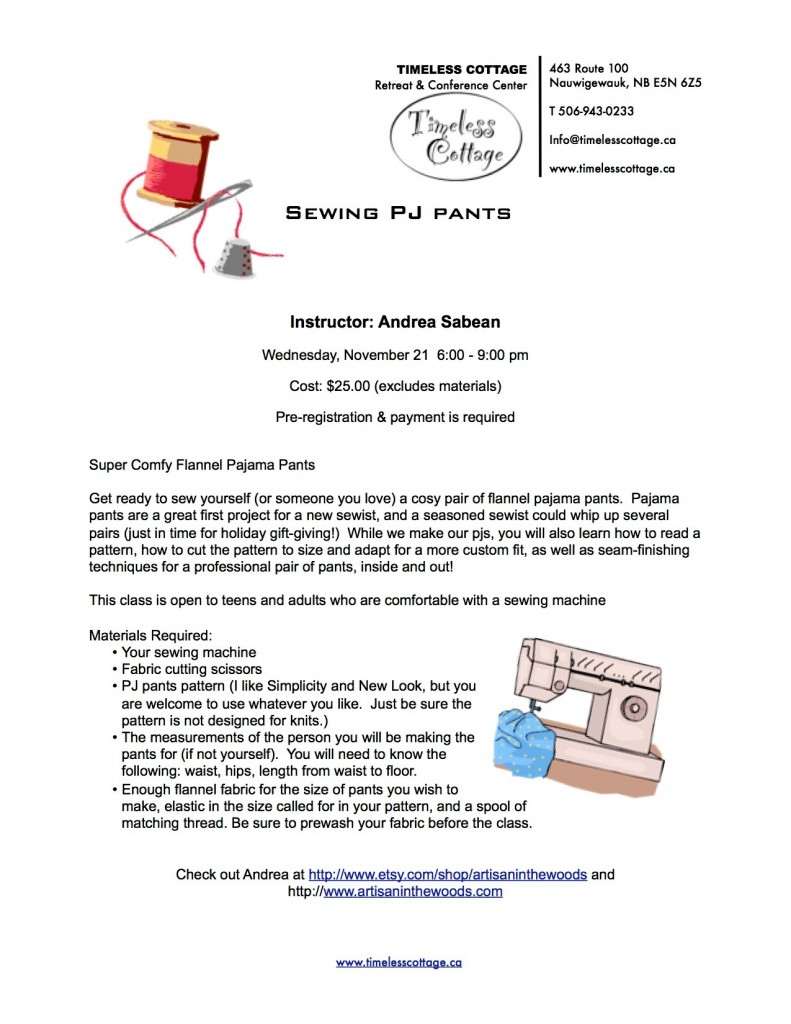 Or…how about a workshop?  An evening to get out of the house and work on those holiday projects away from curious eyes (and maybe get a little help along the way?)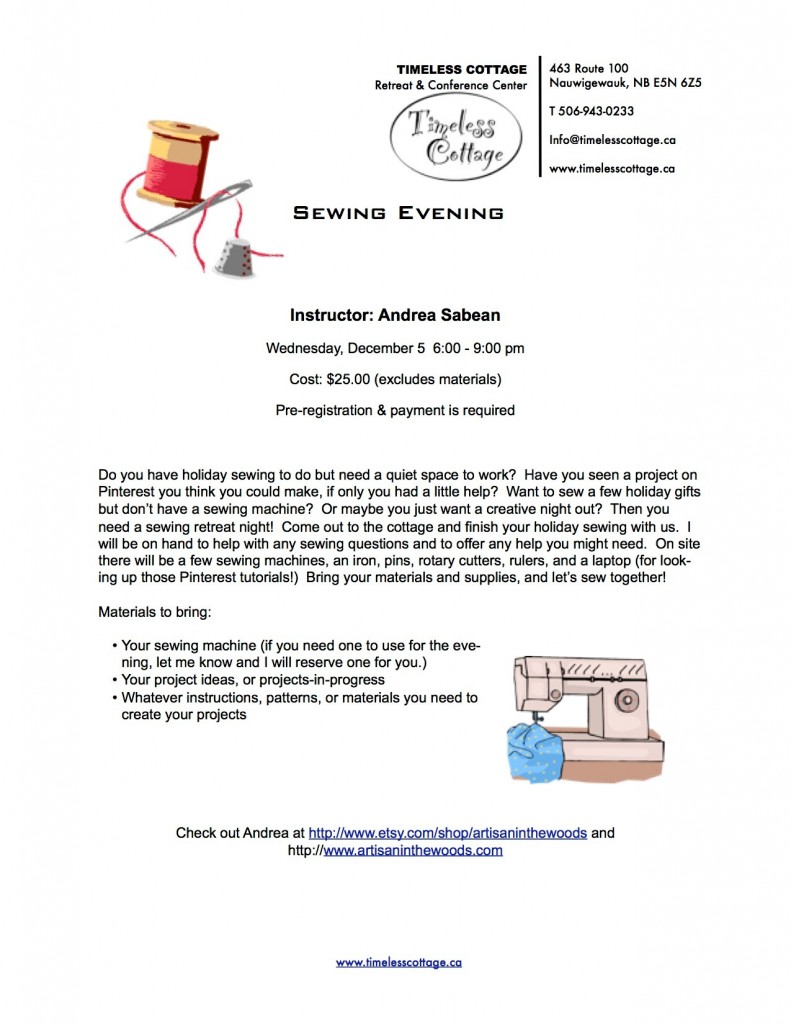 For those of you who don't live locally, but are just as eager to learn to sew or develop your skills, web-based classes (and maybe even Skype sessions!) are in the works.  Stay tuned!

Have you learned something new today?  Share it in the comments and we can all learn together!
Read More