With one more week in my month-long exploration of The Food Matters Cookbook by Mark Bittman, I thought I would join in on The Food Matters Project again.
This week the recipe was Whole Wheat Bread.  Similar to the Pizza Dough, the recipe was of the mix it and leave it variety (no kneading!) 
I must say that I do love the ease of making this type of bread.  (Especially when I remember after I have already gotten into bed and am almost asleep that I wanted to throw this together so I could bake it the next morning!) 
And even though the end result was a little hardier than my usual takes-all-day-and-knead-by-hand-for-twenty-minutes loaf, it is also very soft and moist.  Both hubby and I enjoyed this topped with butter or jam, and even a few days later I am still enjoying it, even without the toppings.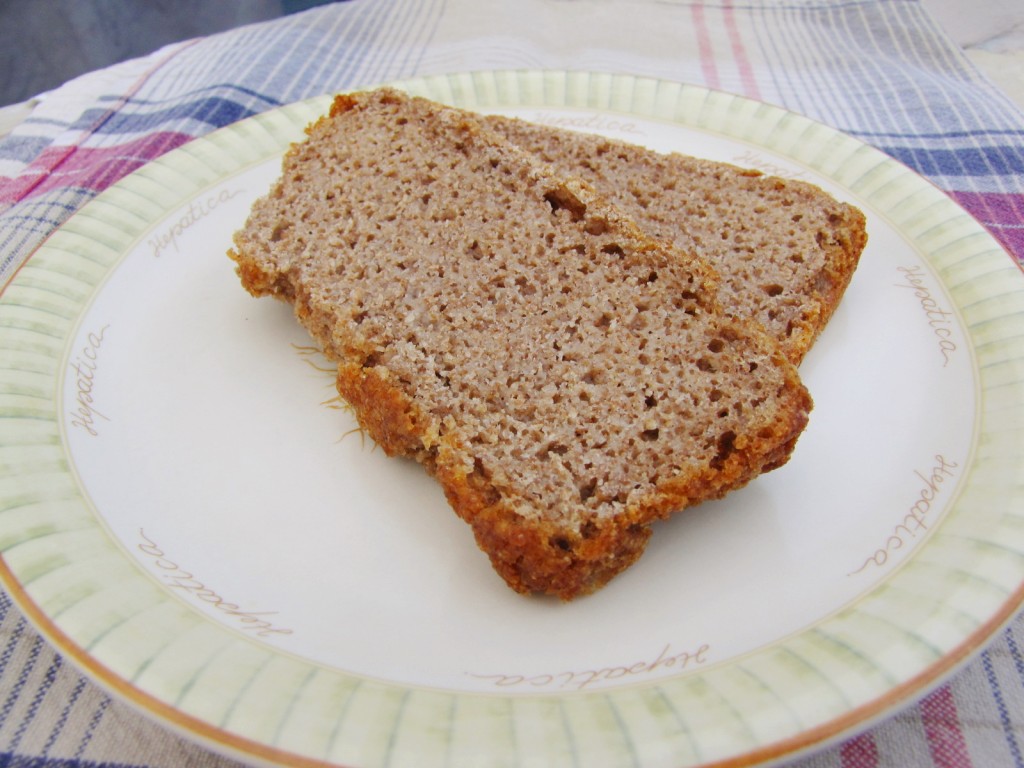 You will find the original recipe, plus another recipe for baguette which I have yet to try, here.  I am surprised no one else has mentioned this (although I do admit that although I read all of the comments I didn't visit all of the other blogs) but I found the bread to be overly salty.  Next time I will definitely use one teaspoon instead of two.  I also forgot to put parchment paper in the bottom of my glass loaf pan, and despite greasing and drizzling with 2 tablespoons of oil as the recipe recommends,  the loaf was completely stuck when it came out of the oven.  I'm afraid the bottom of my bread got a little mutilated as I tried to pry it from the pan. (and there was a moment I was afraid I was going to have to scoop it out of there with a spoon!)  I don't think I'll forget again.
You can also check out all of the other reviews and variations here.  There are lots of creative cooks out there!  I will definitely be trying out some of the creative variations soon.  I am tempted to buy the cookbook just to keep playing along!  It has been fun to explore the same recipe with so many others.
Enjoy!