We have had a few surprises since moving in to our new house.  Some good (like the laundry shoot), and some bad (the roof started to leak the day we moved in), but none quite as interesting as the discovery we made this past week.  We were having some issues with the electrical in the kitchen/dining room, and in order to fix the problem we had to remove the electric fireplace the previous owners had (mis)installed.
Once we had the fireplace out, we had an open view into the wall.  And guess what we found in there?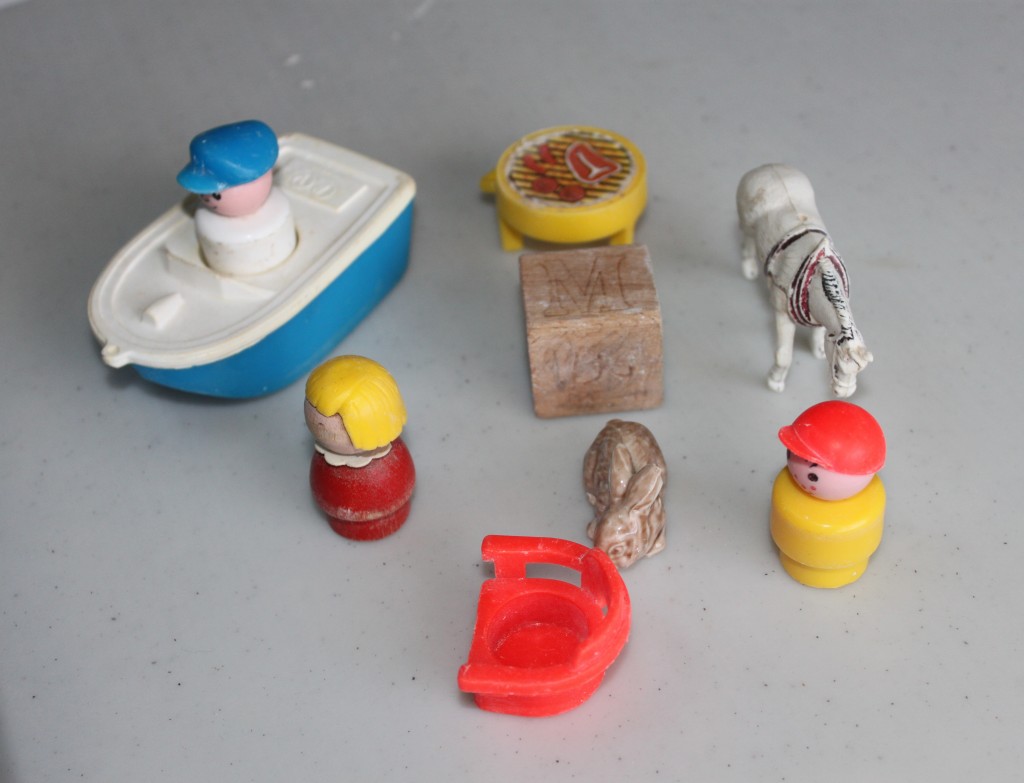 Can't you just imagine some small child sitting there the last time the wall was open, watching their toys fall into the abyss?  I wonder if there is a parent somewhere who could never figure out what became of this lot…
As the fireplace will not be returning to this spot, Hubby and I have been throwing around a few ideas of what to use the space for.  We have a few good ideas, but I'm curious, if this was your home, what would you do with this opening in the stone wall?