Another little miss had her birthday last week.  This young lady loves fairies, so when I saw a tutorial for fairy bendy dolls, I knew what to do!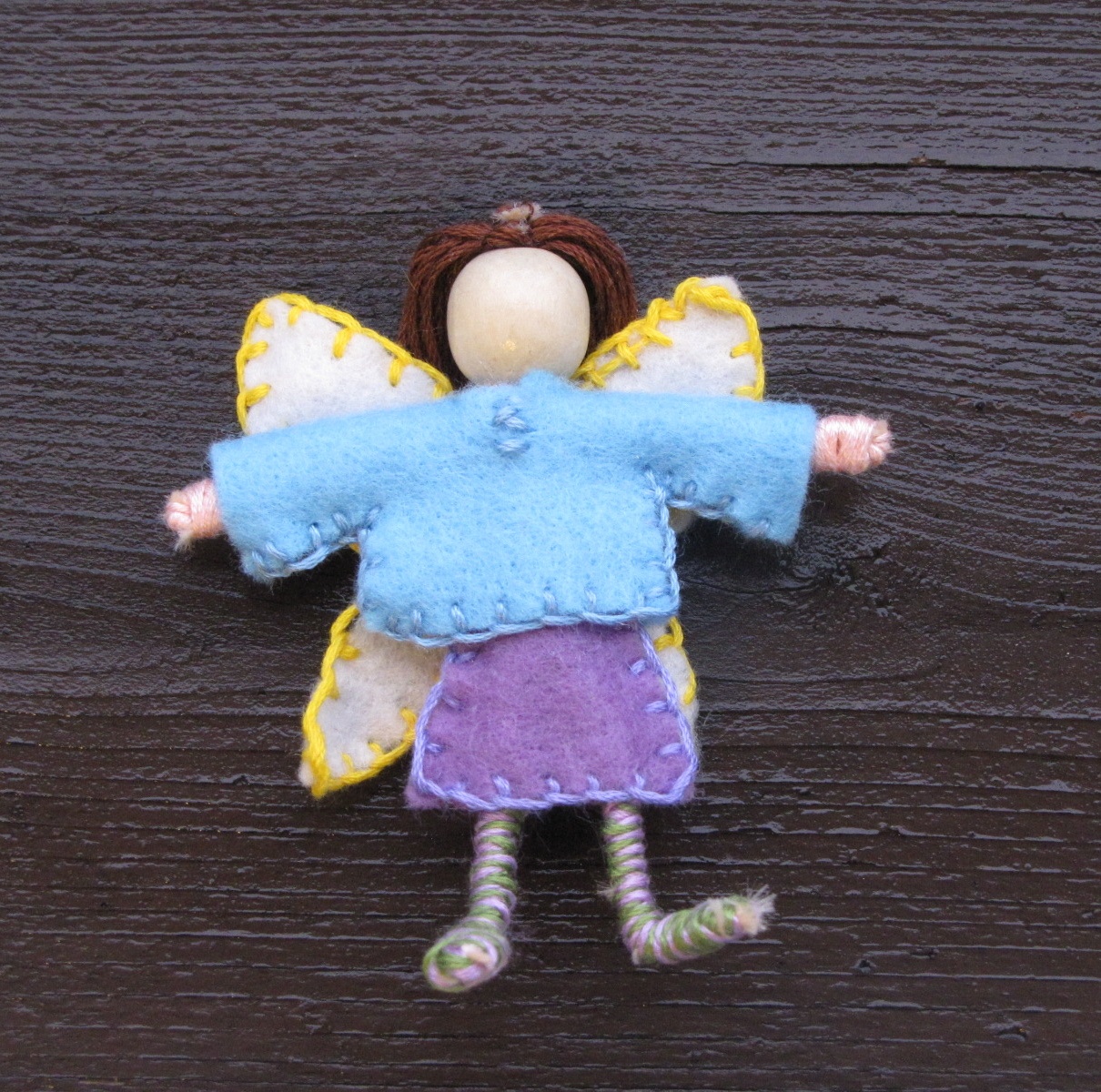 Isn't she cute?
The birthday girl aslo enjoys making things, so I also included all the materials so that she can make a family of fairies on her own, and a few things to create a fairy house, too.
I might just have to make a few more of these….