Have you heard of the 2018 make nine challenge?
It was started by Rochelle of Lucky Lucille in 2015.   It's an opportunity to make nine new things during the year – and to share your makes with others!
It has been a long time since I participated in a challenge of any kind – not since winning The Extreme Makeover: Fabric Edition way back in 2011.  As I was looking at my 2018 goals, I thought it might be fun to join others who are also setting sewing/crafting goals for this coming year.
Essentially, the challenge is to make nine items.  No themes to follow or materials to use, just make nine things.  Completely doable, right?
Although I hope to make MORE than nine items in 2018, here are the nine I have chosen to focus on for this challenge.  I really would have loved to put more crochet and knit items on there, but with my injury, I think one of each is probably a more realistic number.
What will I be making in 2018?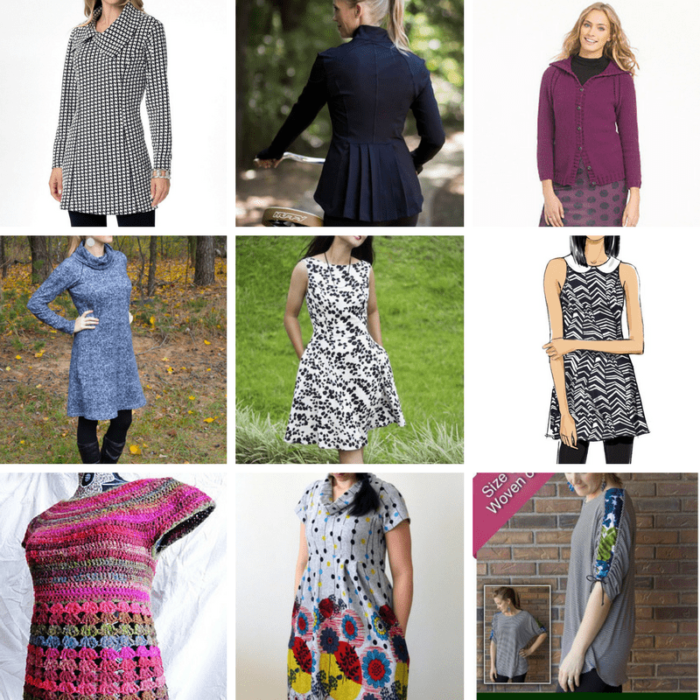 From top to bottom, left to right, my 9 items to make are:
Do you want to join in the fun?
If you want to play along, you can post your own 9 makes using #2018makenine on Instagram.  I've enjoyed seeing what others are planning on making, too!
What are you hoping to make in 2018?