My twin nieces turned four last month!  This, of course, meant that I had to sew something fun for their birthday.
I had more ideas than time, as always, but am really happy with what I finally decided to sew.
I have had this felt finger puppet sewing pattern in my stash for ages.  So long, in fact, that the creator of the pattern, Carrie Bloomston, has moved on to other creative endeavours and no longer sells patterns.  The pattern is the three little pigs puppet pattern from Such Designs.  I even had all the felt and materials just waiting for the right time to bring the pattern to life!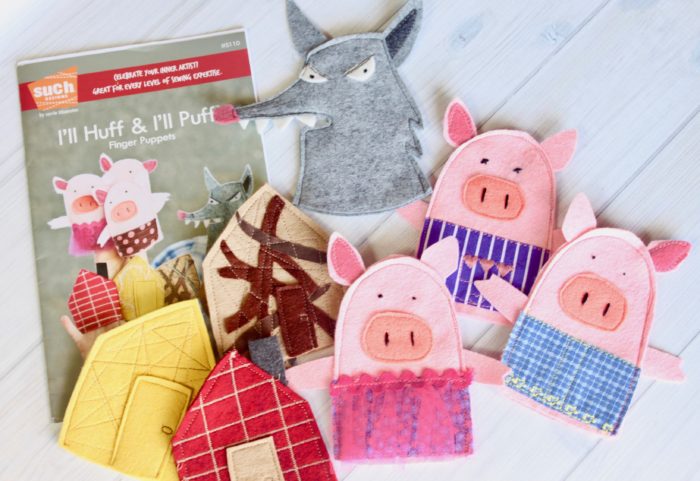 One of the reasons I decided to go with making finger puppets was remembering my last few classes of Kindergarten students, who loved the various finger puppets I brought into the classroom.  They would name them, tell elaborate stories about them, and a few times they would take them as their own personal friend and hide them in their desks.  I know that my nieces absolutely love books and thought puppets based on easy to tell stories would be perfect.
I really loved this pattern.  It was easy-to-follow, fun to sew, and I am really happy with the finished product.
The pattern did come with pattern pieces for making a carrying bag out of felt, but I decided I wanted to make one big enough to hold a book as well.  So I whipped up a little fabric bag with handles, popped in the puppets and the book, and now we have puppet fun on the go!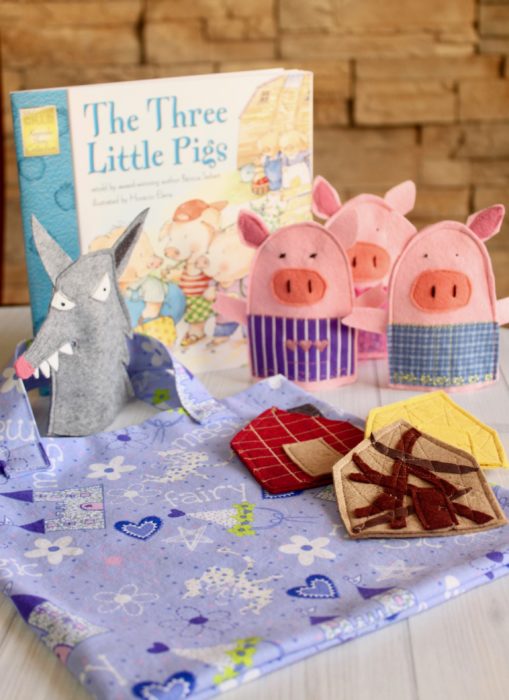 I hope my nieces enjoy playing with them as much as I enjoyed sewing them!