Although I have closed the create-a-creature portion of my sewing business, every once in a while I still take on a request for a custom stuffie.
Meet Ninjasaur.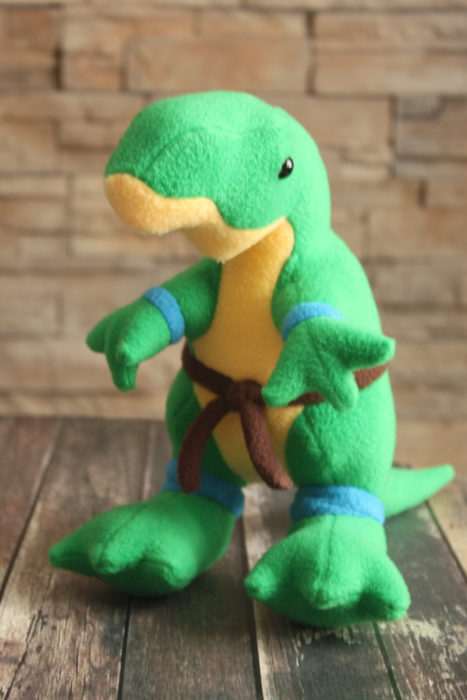 He was made for a little boy who loves Teenage Mutant Ninja Turtles and dinosaurs in equal measure.
The dinosaur pattern is Timmy T-Rex from  Funky Friends Factory.  I absolutely love Pauline's patterns and am really happy with the way he turned out.
I used the yellow and green fleece in keeping with the TMNT colouring, and added blue accents since Leonardo is the recipient's favourite turtle.  With his brown belt, this T-Rex is ready to demonstrate some ninja prowess!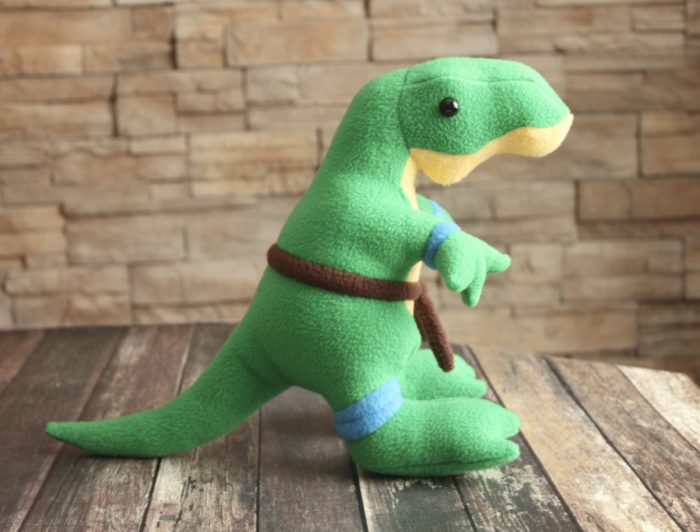 Although his T-Rex buddies might enjoy snacking on a triceratops, this guy craves pizza and enjoys hanging out with his turtle friends.
I am happy to report that ninjasaur was happily welcomed by his new sensei and even went to school for a day!
If you could combine two animals into one, what would you choose?