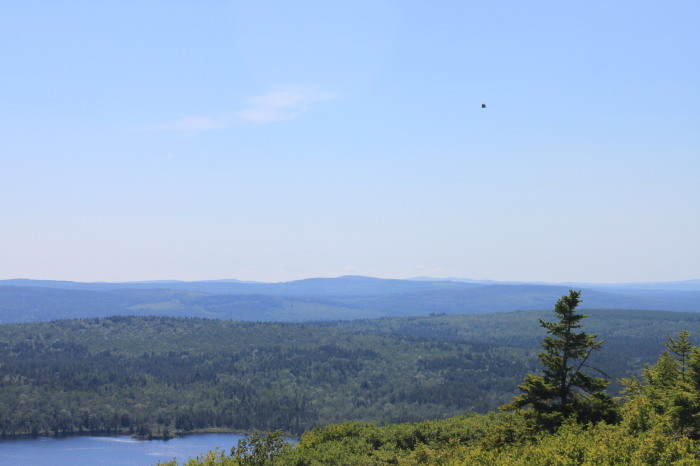 Last week-end, during what I am now calling "the best staycation ever" hubby and I spent the entire weekend hiking through some beautiful New Brunswick wilderness.
Our longest hike of the week-end (actually our longest hike ever!) took us 10km from highway to the top of Turtle Mountain.  The hiking was actually fairly easy, since we were following an ATV trail, but the heat was oppressive and there was a point on the ascent (walking over hot rocks with heat radiating both up and down) I wasn't sure how I could possible keep putting one foot in front of the other.
But I did.
And the view was worth it.
The cool breeze whipping over the top soon cooled us down and we spent about an hour exploring, taking photos, and just enjoying the view.
This was the view about halfway up.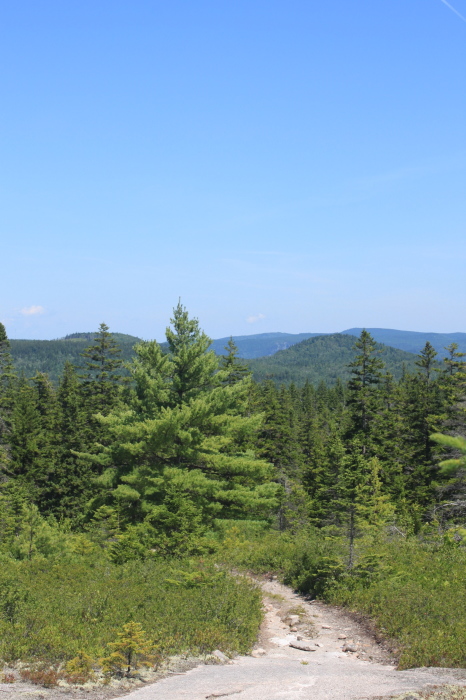 This was the view from the top.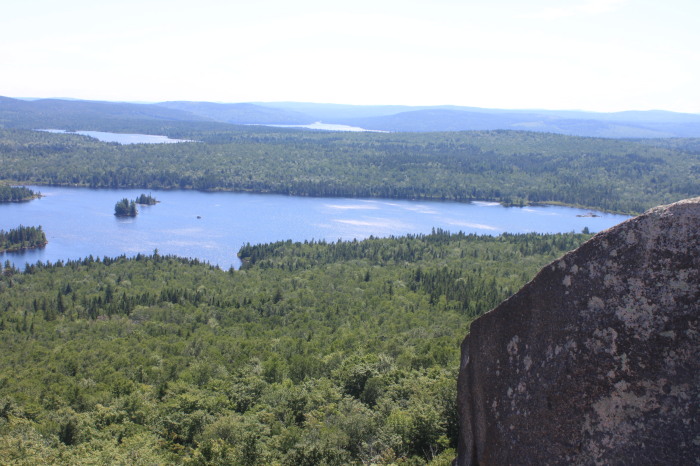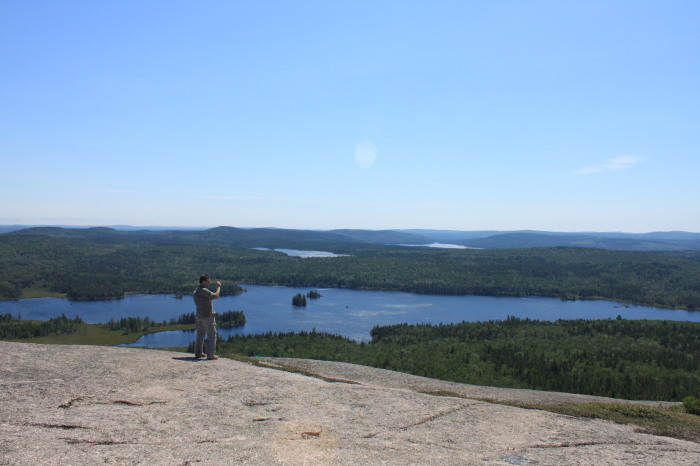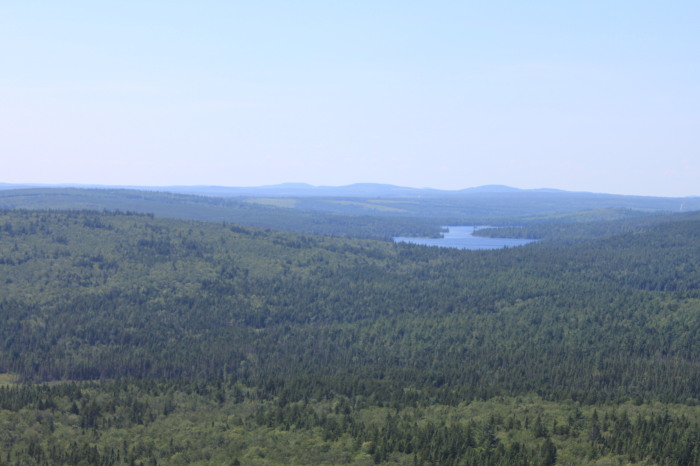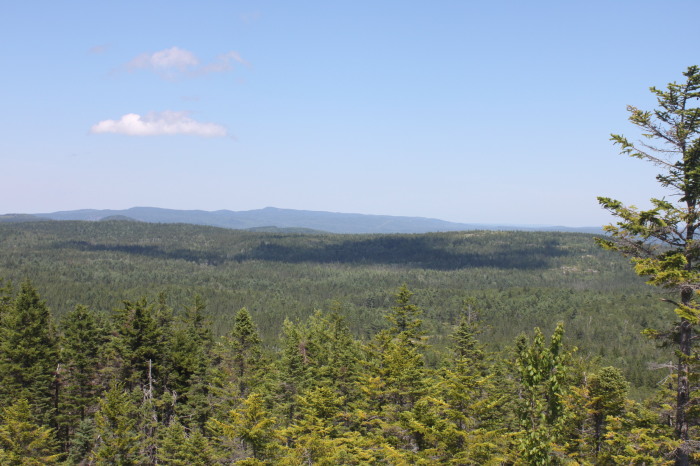 I love when you can see the shadows of the clouds on the tops of the trees!
It really felt like we were on top of the world!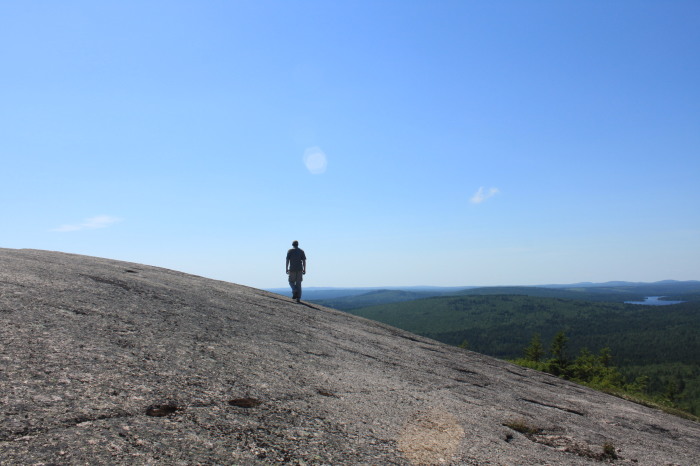 It is amazing just how many beautiful places there are to visit only a short drive from home.
What are your favourite staycation spots?