I have two teenage girls in my life who love the beach.
One also has a thing for Doctor Who.
The other has a love for all things Wonder Woman.
So when their birthdays rolled around, I decided to make them beach bags, featuring their favourite show/superhero.
Here is Wonder Woman, ready to rock the beach!
There are two big pockets on the front.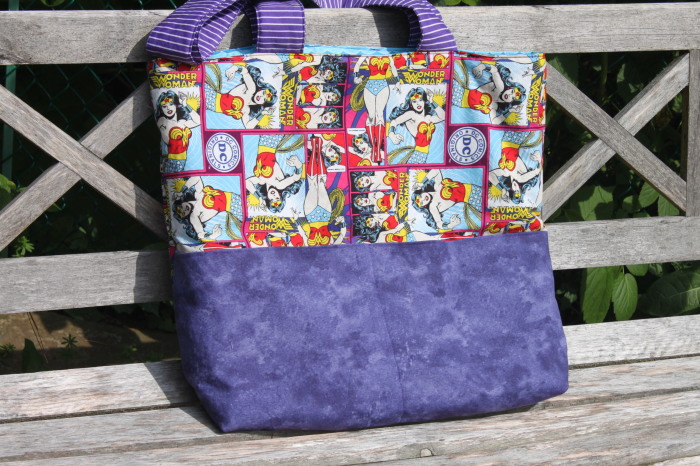 A small pocket on the inside.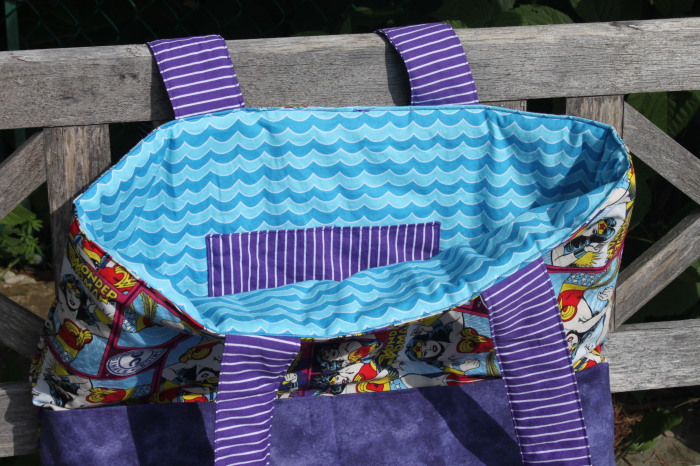 And lots of Wonder Woman on the back!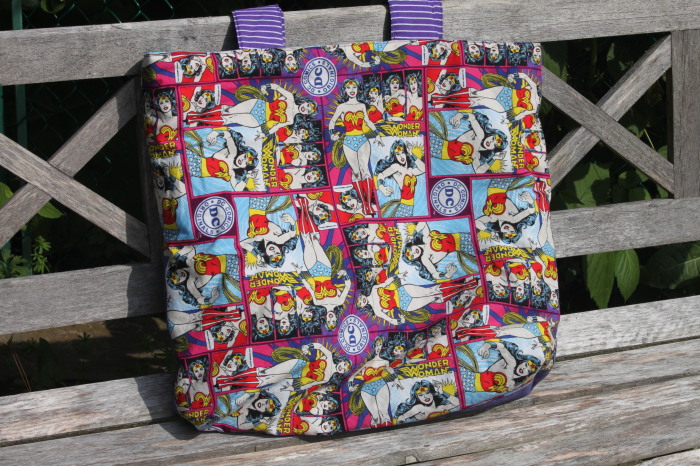 I found this great Wonder Woman fabric on my visit to Ontario.
Unfortunately, Doctor Who themed fabrics were nowhere to be found.
So I attempted the hardest paper-piecing project I have done to date.  This Tardis took me ALL DAY to sew together, but in the end, I think it was worth it.  If you'd like to make one, the pattern is free on Craftsy.
I added a little side pocket for sunscreen or sunglasses.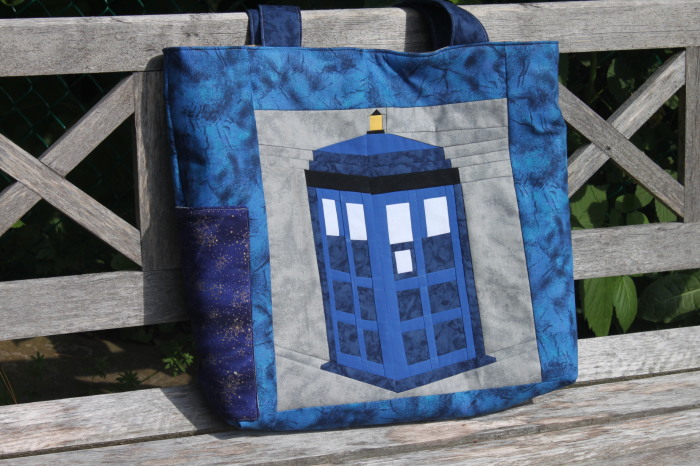 And I even added a little Doctor Who quote on the inside pocket.
I am happy to report that both girls seemed pleased with their new bags! 🙂
SaveSave