Happy Giveaway Day and welcome visitors from Sew, Mama, Sew!
Today you have the chance to win this little travel fishing game in a tin!    With summer vacation almost here, it could be the perfect thing for road trips, camping, cottaging, and even rainy days at home.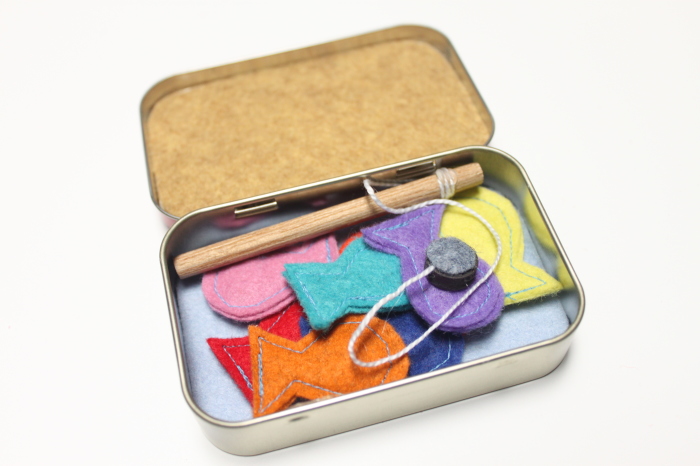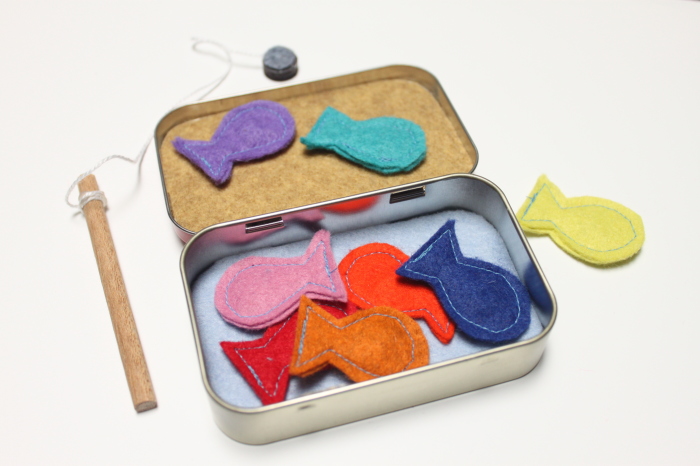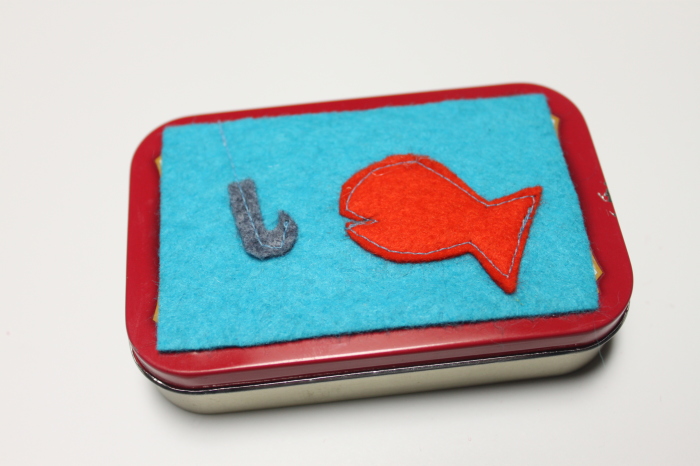 I am willing to ship this little game anywhere in the world.  To enter, leave me a comment letting me know something you are looking forward to this summer, or your favourite warm-weather activity.  My husband and I are hikers and are looking forward to hitting the trails (as of last week-end we were still hiking in our snow boots!)
Amanda is our winner!  Thank you everyone for entering!
I am also revamping my Etsy shop and am having a huge clearance sale!  Travel games, wool sweater mittens, slippers, stuffies, iPod cases and laptop cozies,  recycled denim bags, children's clothes, it's all on sale!   Please stop by for some great handmade deals.  This could be a good chance to start your Christmas shopping early! 🙂
Thanks for stopping by!