I love finding new ways to repurpose denim jeans!
So I was excited to discover these beautiful denim bibs!   Some denim bibs out there are more country then cute, but these are adorable with all of their beautiful ribbon and stitching.  (Not that there is anything wrong with country…I just had a certain mama in mind when I was looking for projects.)
Since I had a baby shower coming up, I got out some denim jean pieces and started sewing.
I used fabric rather than ribbon for my version, but I think they turned out just as sweet!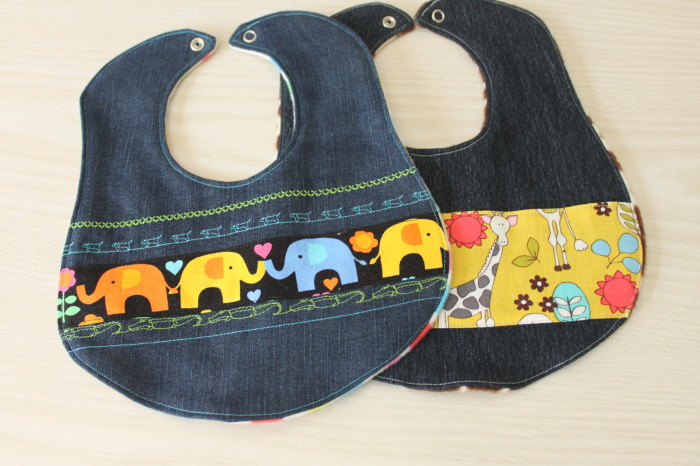 I am completely in love with the giraffe fabric!  I bought a metre of it a year or so ago for a custom pencil roll and have since used it to make an adorable pair of baby pants, and couldn't resist using it again here.  It is just so darn cute and gender-nuetral enough (I hope) for a boy or girl.
And what better to back a giraffe bib than giraffe printed fleece?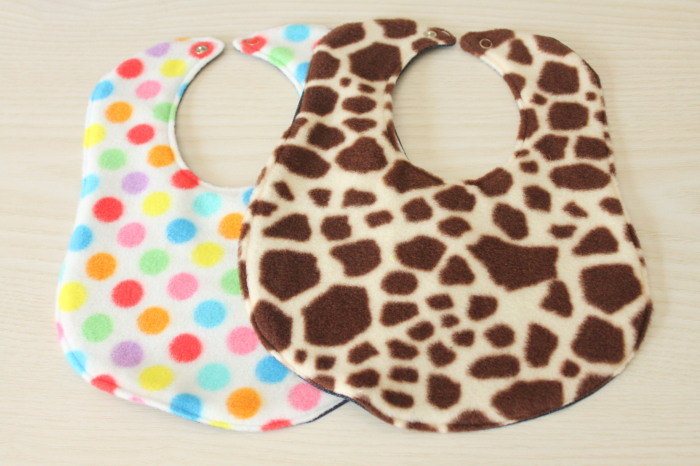 I had lots of fun with some of the decorative stitches on my machine, too.
Since bibs alone are not much of a shower gift, I also used more of my favourite fabric and a scrap of minky to make a ribbon blankie.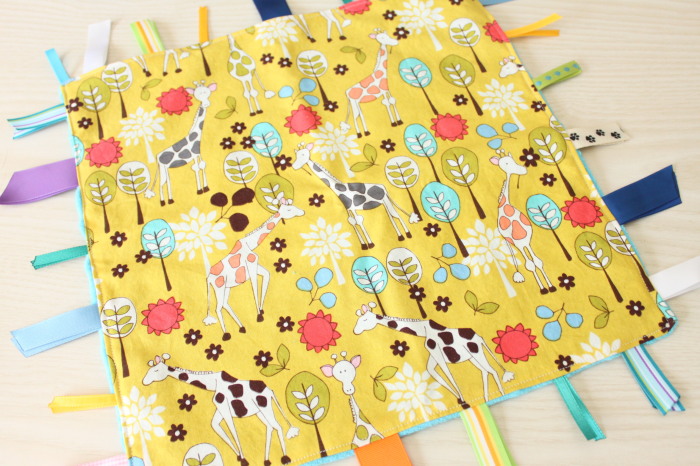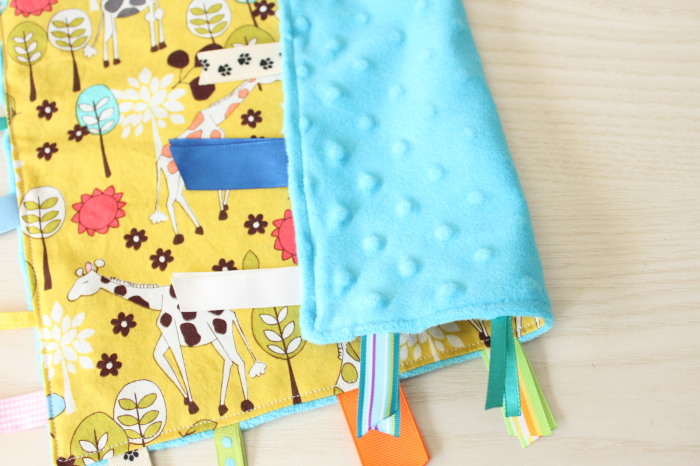 Then I made a few flannel washcloths for good measure.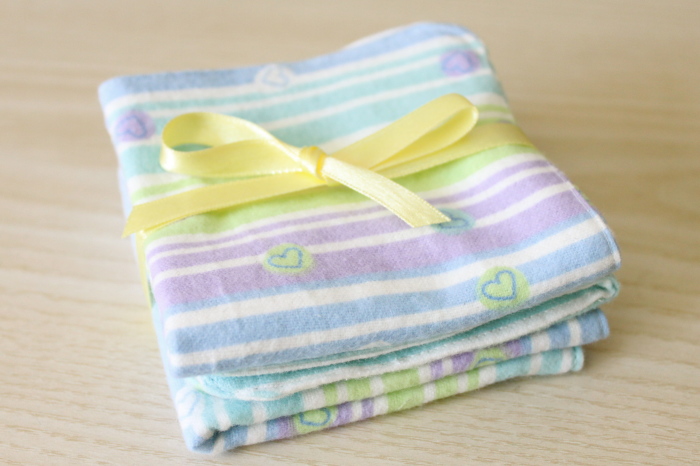 I am hoping Mom and Babe will both love them!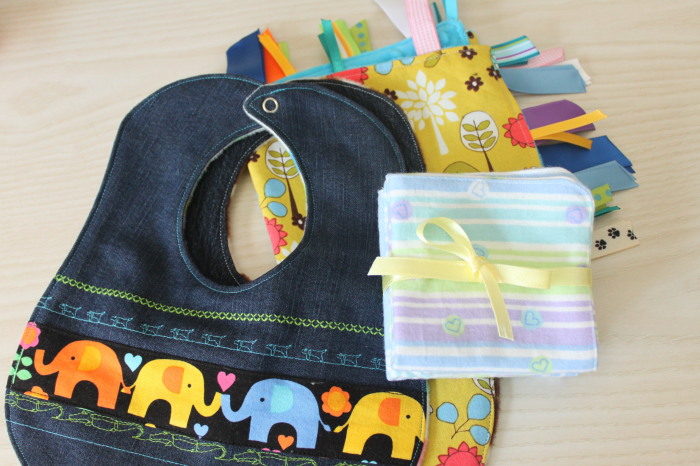 Do you make gifts for baby showers?  What are your go-to projects?