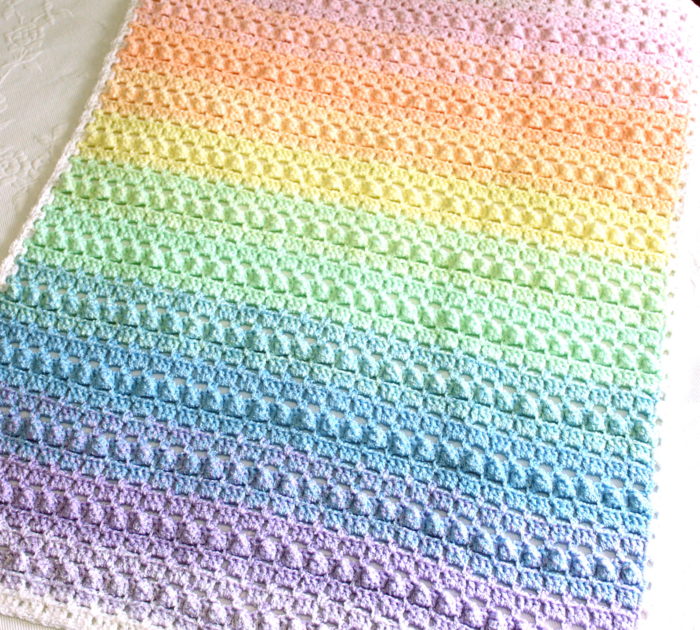 If you know me personally at all, or if you have been around these parts long enough, you know that I got the crafting bug from my Mom.  For as long as I can remember my mother has been making things, from the time I was little and she would leave newly crocheted slippers by my bed for me to discover when I got up in the morning.
And she has never stopped.
You know those people who say that you have to spend 10,o00 hours at something to really master it?  She's got those hours in.  And she makes some pretty beautiful stuff.  She's also won an award for speed crocheting – I think a by-product of those 10,000 hours of practice.
She is also constantly creating her own patterns.  Taking this stitch and that stitch and a little bit of this and a little bit of that and making some pretty spectacular stuff.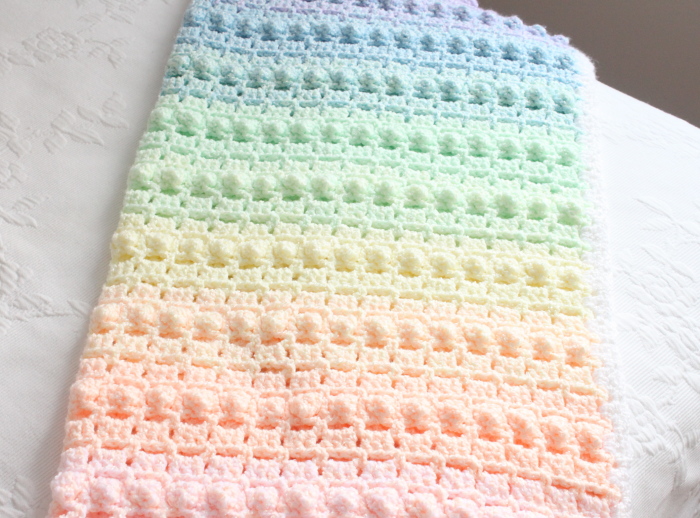 And I have finally convinced her that she should be writing these patterns down.  And sharing them. With you!
So it is with great excitement that I am presenting the very first designed by Wendy crochet pattern!  She calls this one "Rainbow Popcorn" after the colours and the bubbly popcorn stitch which makes this blanket so nicely textured.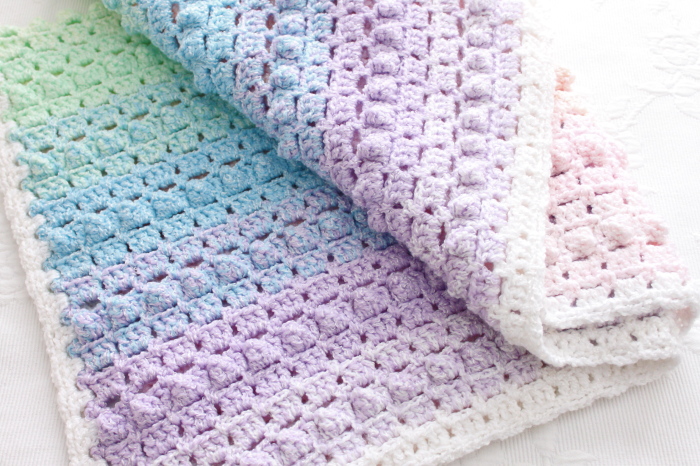 Not only do I love rainbow baby blankets, but in particular I love this one because of the way the colours entwine as you crochet.  The whole blanket is stitched with two strands of yarn, and sometimes two strands of different colours, melding the colours together as you work your way through the rainbow.  The purple and blue together are my particular favourite!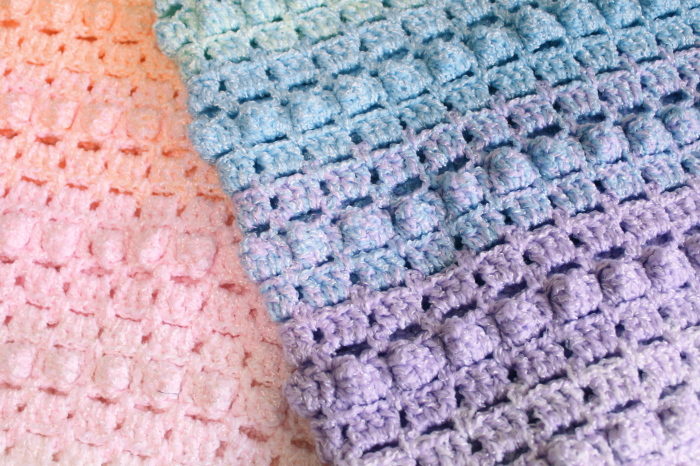 If you would like to create a rainbow blanket like this for your very own, the pattern is now available in the shop, and also on Craftsy.
Do you have a parent or grandparent who crafts?  What is one of your favourite things that they have made for you?