I am extremely blessed to have a wonderful second family.  My husband's parents are almost as near and dear to me as my own, and we enjoy doing so many of the same things!  This week-end, my mother-in-law helped me start my very first knitted sweater.  Up to this point my knitting has consisted primarily of dishcloths and scarves, so this feels like a big step.  My mother-in-law is an experienced knitter and I appreciate her patience and willingness to help me learn!
This is the sweater I picked out to try:
It's called the Waterford Cardigan and it's a free pattern from Lion Brand Yarns.  It uses a bulky yarn and large needles which is perfect for me as it's working up nice and quick!  Look how much I got done yesterday!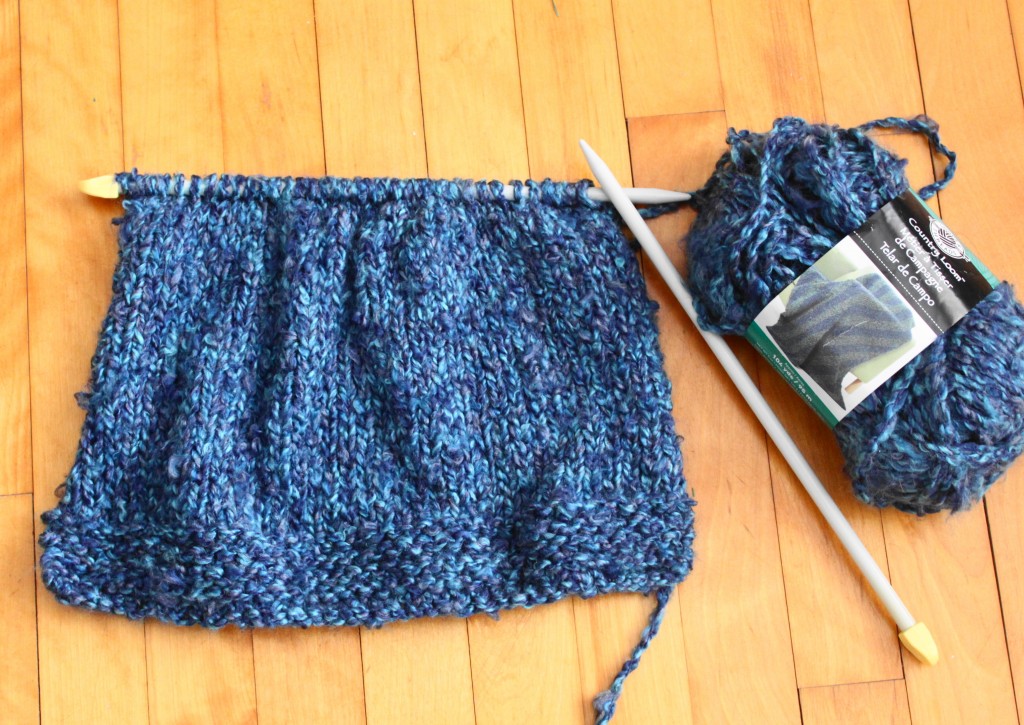 The yarn is Loops & Threads Country Loom which was on sale for half price just after Christmas!  I had actually picked it up for another sweater project which didn't work out, but I think it will work nicely with this pattern.
It was really nice to spend the day with my Mom-in-law.  We shopped for yarn and then spent the afternoon curled up in cozy chairs, knitting the hours away. Bliss!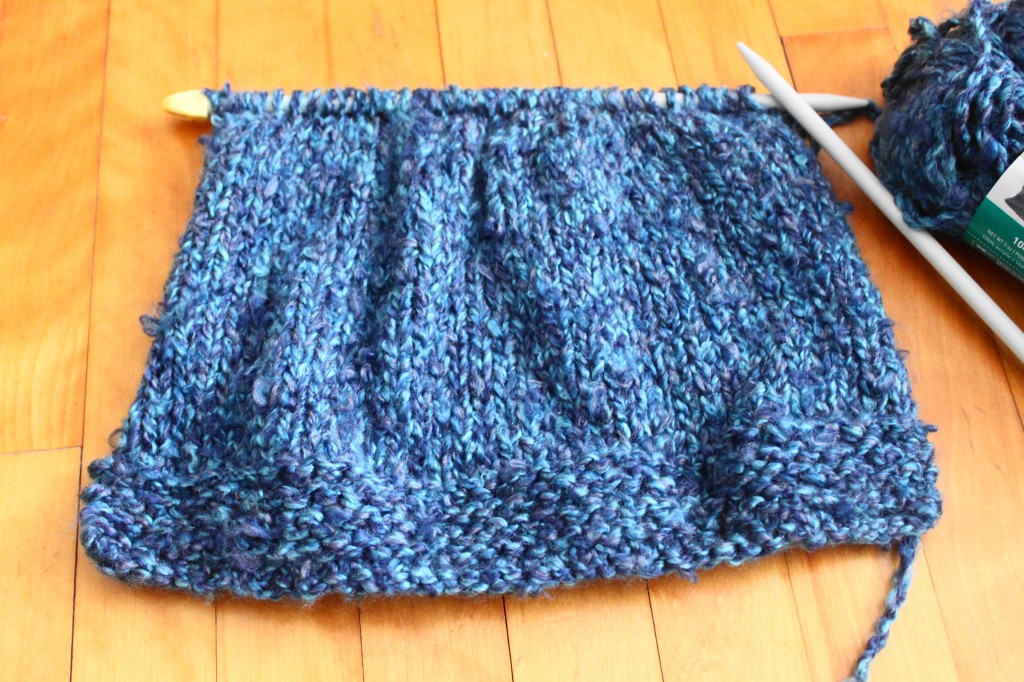 And even though this sweater is only just beginning, I have already picked out my next project.  I bought this pattern on Ravelry and can't wait to knit it!  The yarn she used is beautiful, but just a tad too expensive for me.  I am thinking of substituting something like this as it is a similar heavy weight.  We'll see when the time comes!
What projects are you working on right now?