One of the joys of being able to sew is to share the things I have made for others.  Sometimes that is through gifts to friends and family, sometimes that is through selling items in my shop, and other times it is through donating handmade items to charitable organizations.  I love to think of my handmade things being used by those who could use it most!
In the summer of last year I was introduced to the Craft Hope website.  Every other month or so the author posts a new opportunity for crafters to get involved in, using their talents to help others.
This month, the project was capes for kids.  Believing in the value of dramatic play as I do, how could I pass this one up?
Using this awesome tutorial for reversible capes, this is what I made: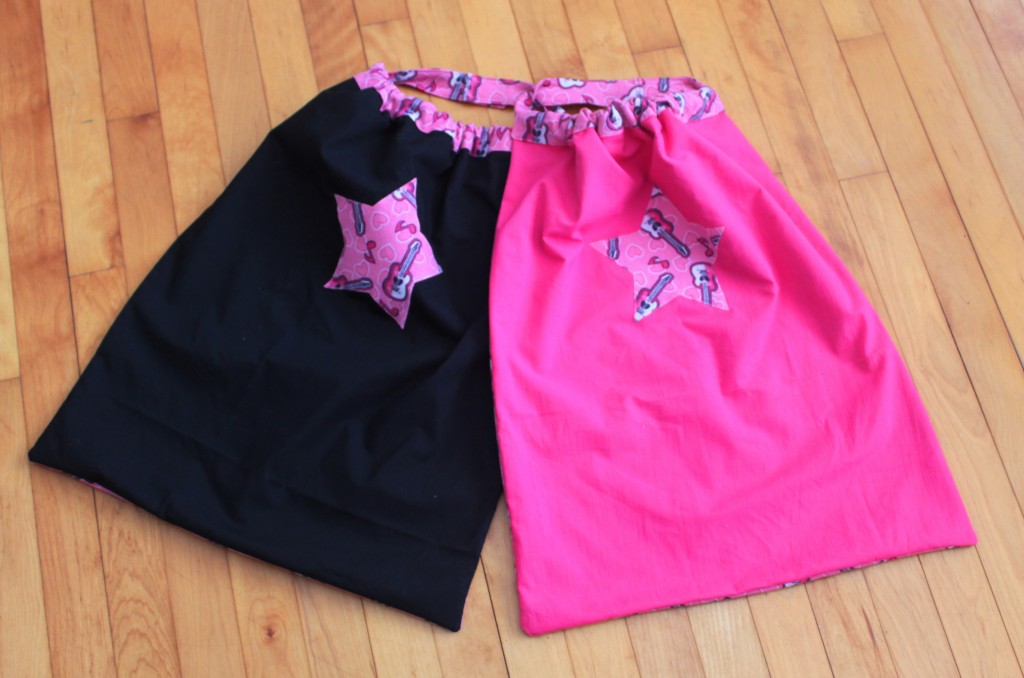 The pink fabric was gifted to me by an on-line friend who was clearing up her stash (check out her amazing patterns!) and although flannel might be an odd choice for a cape, I loved the pattern too much to pass it up for this project.  As a child I loved absolutely anything soft and cosy (who am I kidding?  I'm still a sucker for anything soft and warm) so hopefully that will just be a bonus for some cape-wearing kiddo.
Aren't the guitars and hearts fun?  Who wouldn't want a cape that does double duty – is she a superhero, or a rock star?  🙂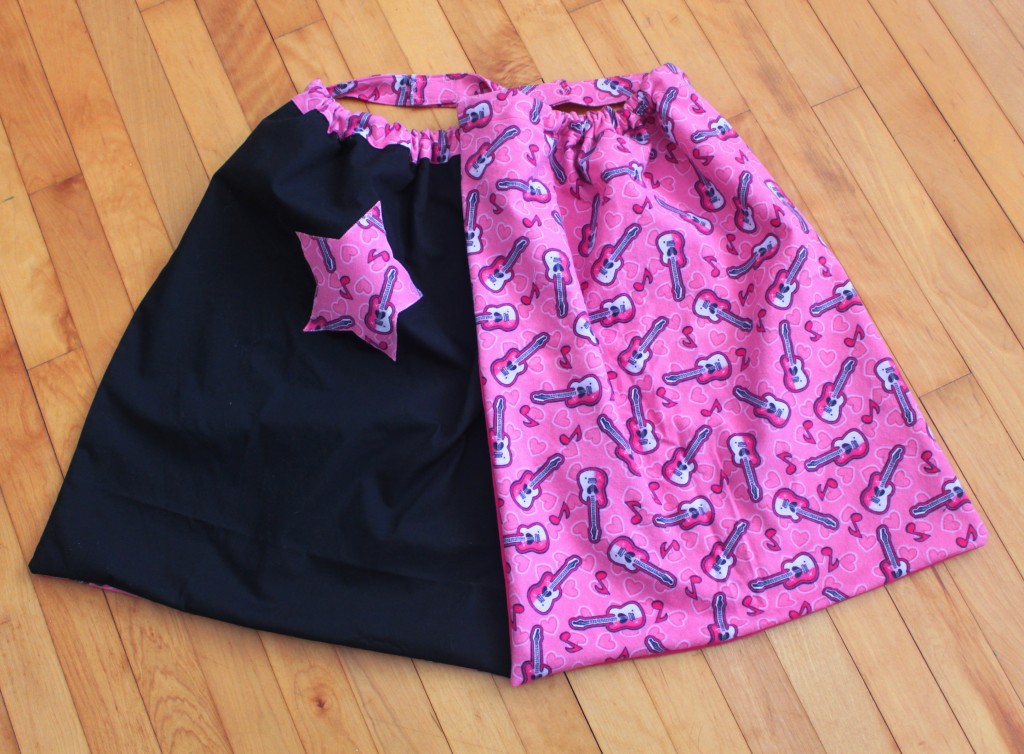 If you want to make some capes yourself, there is still time (the deadline isn't until Jan. 31), and there is even a new-sew version of the cape for those who don't sew!