It's been busy around here as the sewing machine has been humming, my hand-sewing skills have been tested, and I've been experimenting with new materials.  16 creatures are almost ready to make the journey to their new homes.  This is the last of the group of 43 that I have been working on for the summer camp.    Here are a few of the creatures ready to meet their new owners: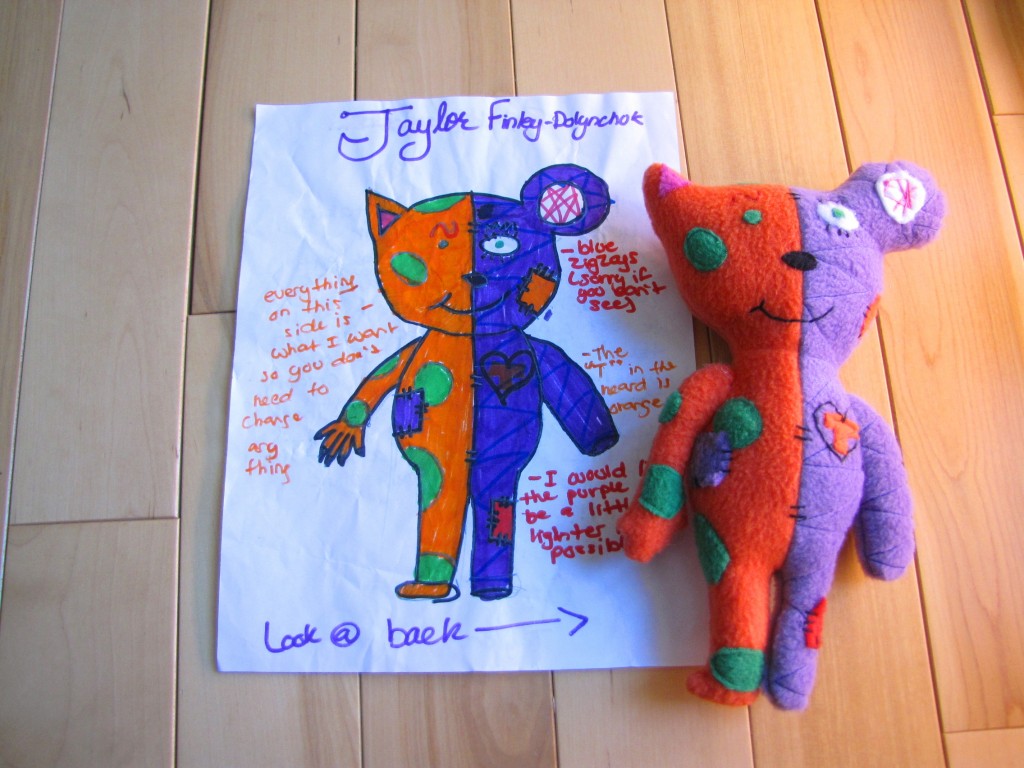 I love all of the detailed instructions on this one!  I hope I got it just right!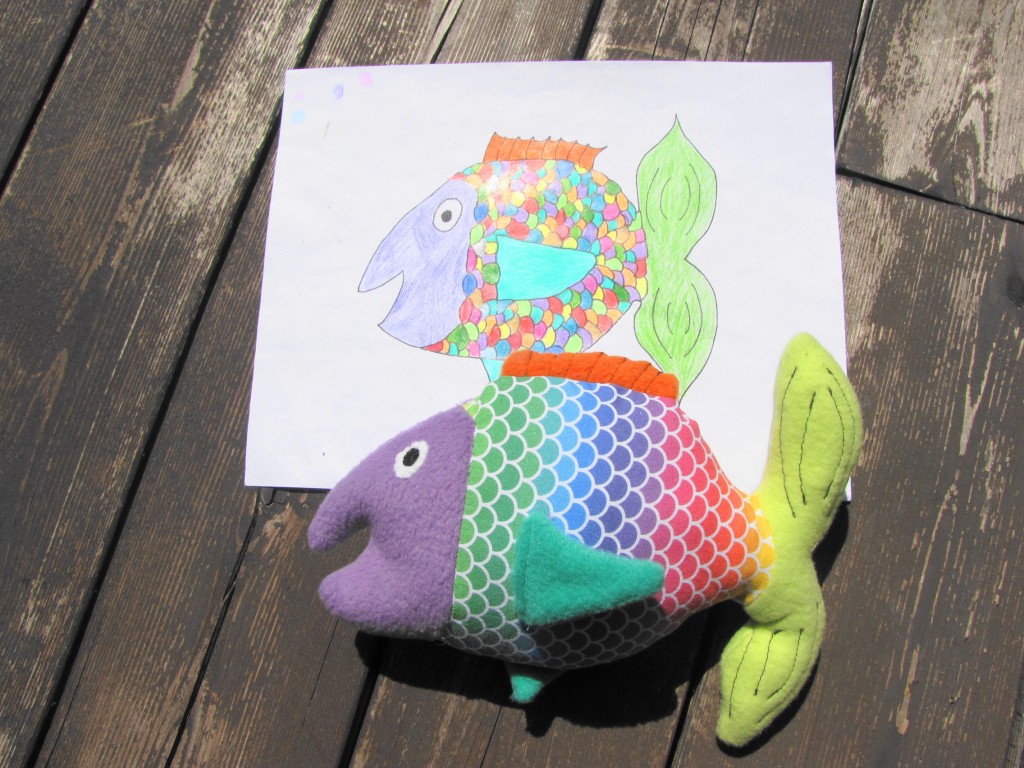 The lovely Dianne Fisher of LittleFishCreations adapted her fabric design just for this fish!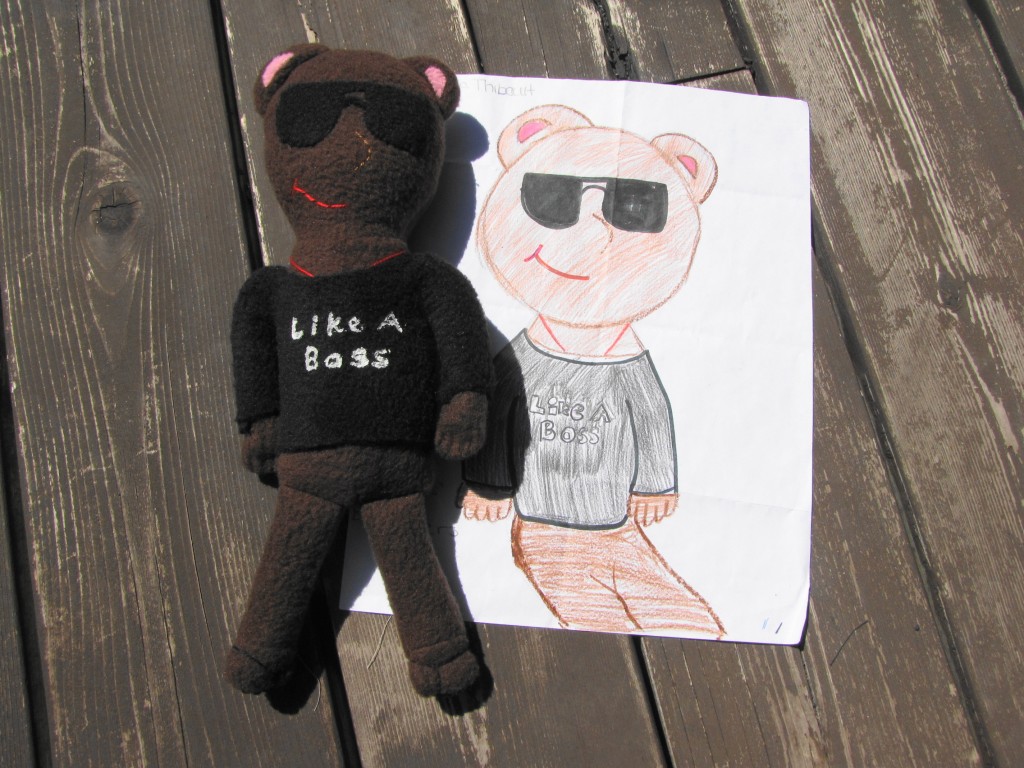 "Like a Boss" was a bit of a theme with some of these campers.  In this case, the lettering on the bear's shirt was done with fabric paint, to mimic the block letters the artist wanted.
And a challenge – how to make the dragon standing instead of sitting.  I'll admit this one took a bit of drawing and redrawing to get just right,  but I love how it turned out and I think he's a nice cross between fierce and friendly.  But then again, I've always wanted a pet dragon!