Looking back at my blog posts over the last few months it might seem to you that I do nothing but sew cute cuddly create-a-creatures.   And although that part of my life and business seems to have grown exponentially and taken up a larger portion of my time – I really have been doing more than just sewing!
And so, as friends who have been out of touch for awhile, let's get caught up!  Here's what's been happening in my neck of the woods:
1.  I am teaching Kindergarten again, which I love.  This year I started a class blog (for parents of students only – sorry) and I love, love, love being able to share all of the crazy, happy, exciting moments of our days together.  One of my favourites from the past few weeks was creating a blizzard in the gym using crumpled up pieces of scrap paper.  One of my students said "This is the best day ever!"  I love hearing that!
2.  I have just started reading this book.  I have had a hold on it at the library for so long that I can no longer remember who recommended it to me or why I wanted to read it.  What I've read so far makes sense, but the jury is still out…
3.  This song has become one of my favourites.  I love the imagery in it.  Wow.
4.  I have discovered that I love green smoothies.  It's funny how your tastes change over time.  My current favourite mixture is kale, frozen peaches, spirulina, a little maple syrup, and almond or coconut milk.  It's very green, but good.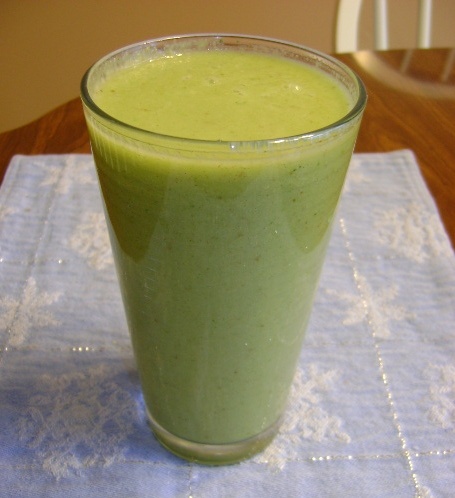 5.  I feel like I have become an expert in Disney World vacations – and I haven't even been yet!  I read this book and this book cover to cover.  I never knew there was so much attention to detail in the parks, I guess as a kid you don't really notice or remember those things.  I am looking forward to experiencing it all as an adult.
6.  Truth be told, I really have been spending most of my time sewing creatures, and I love it.  But I am also hoping to take some time to finish up some other projects I started last year (um…yeah..and some I started the year before that.)  This year I have vowed to not buy any new fabric until I finish up old projects – it's only February and it has already been a hard promise to keep!  But there are several of those old projects that I am really looking forward to finishing and hopefully can share with you soon!  In the meantime, one of my current favourite custom pieces.  I love the ruffles on the dress!
And now it's your turn!  What's been happening with you these last few months?  Any exciting books, or songs, or projects on the go?