Some people say that as you get older, time seems to go faster.  Well, I am not that old, but I can't imagine a month flying by faster than this past January.  Despite the weeks of cold weather, in a month that often drags by, I just looked at the calendar and can't believe that we are well into February now.
Where did that time go?
Well, for one thing I have been busy with custom creatures.  At the moment I am accepting new orders to be started in April!  I have never had a waiting list before which is both exciting and overwhelming.  Sometimes I wish I had the time to tackle every new project right now! 🙂
I have still been working my way through orders for the children's camp, and I finally updated my Flickr page to showcase all of the creatures I have created so far.  It's become quite a little collection.   I have been enjoying making the little creatures for the camp so much I think I might add this smaller option to the shop this spring – stay tuned for details!
And in between all that I squeezed in a custom baby toy.  This little guy was fashioned after a favourite childhood toy of a woman who is now expecting her first baby.  What a unique and special baby shower gift this will be!  I can see why she must have liked it so much – this inside-at-night photo doesn't quite do it justice – it's a pretty cute toy!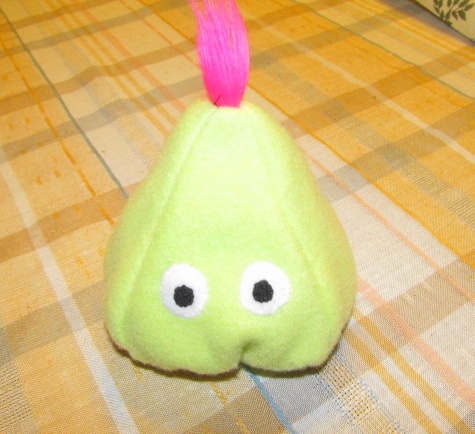 In the midst of all of this creature craziness we have also been busy planning a trip to The Happiest Place on Earth.  I haven't been since I was a young child and my husband has never been, and we are so excited to be sharing in the magic with our very best friends and their two girls.  I'm not sure who is more excited – the adults or the kids, and I think it might be the adults! 🙂  In the midst of one of the coldest winters in recent memory, I must admit I am also looking forward to going somewhere warm!
Does anyone else find the time flying by?  What projects are keeping you busy?