This was my last create-a-creature to make before Christmas.  And what a creature to end with!  A loving Aunty is making this a gift to her niece and was able to tell me all sorts of wonderful things about the drawing.  This is a butterfly princess wearing a crown, with a striped shirt and a colourful layered skirt.  The legs you see above the skirt were an earlier addition that were not to be part of the final creature.  I love having details like this because it allows me to make something that preserves the original drawing but also meets the child's vision for the creature too.
Wouldn't you want this princess for your friend?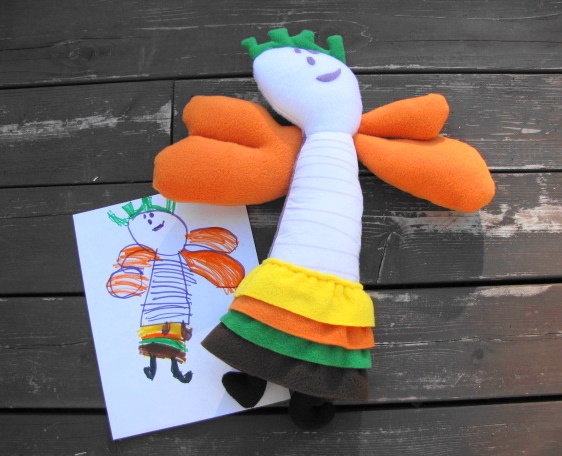 And now my own Christmas creating begins….