I realize there have been a lot of these create-a-creature posts recently.  As the holidays approach I do seem to spend a lot of my time bringing creatures to life (and significantly less time cooking, reading, and doing all of the other things I usually do, but those posts will return, I promise!)
But I never get tired of it.  Because each one is so different.  I love it even more when the creatures have names, and stories.
These two pictures were drawn by sisters and sent to Santa.  The story will be told that he liked them so much that he couldn't help but turn the drawings into real live toys.  I even wrote a letter to each artist on Santa's behalf.  It was kind of fun to be both Santa's elf and head of communications on this job. 🙂  And seriously, if you were Santa, wouldn't you want these to be the next toys your elves made?
Meet "Big."  I don't know what a Moshling is….but they are awfully cute!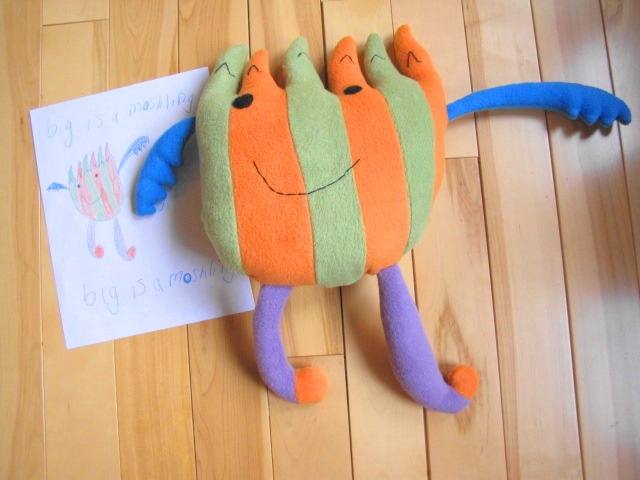 Then there is "Meap."  I'm not sure if he will learn to speak English, but there was a lot of "meaping" going on in my workshop this week while he waited for his friend Big to come along.  I'm just glad he wasn't shooting his lasers….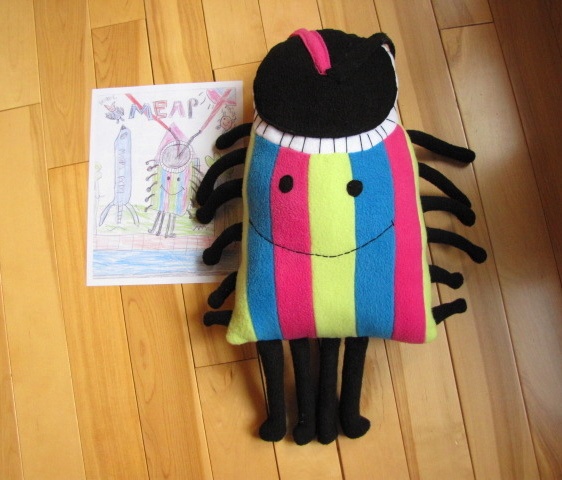 Both are now on their way (by Santa's sleigh, of course) to their new home!