This week I am running a week-long sewing class as part of my school's after school program.  I must say that I am LOVING it! (yes…that was shouted….with a big smile….and maybe even a little dance across the room in happiness…)   I have a few more students than I originally planned for (as of today, 21 young sewists ages 5 – 10), but with two helpers it has been a manageable number.
The theme of the week is stuffie-making!  (of course!)  We began with a stuffie that we drew on muslin and then stitched to a piece of super-soft fleece.  I got the idea from the book Sewing School and the kids are loving it!
Although the hour seems to fly by and my hands always seem to be busy, I did manage to get some photos of two of the stuffies that were finished today.  You can imagine the proud faces that brought them to me as they declared "I'm finished!"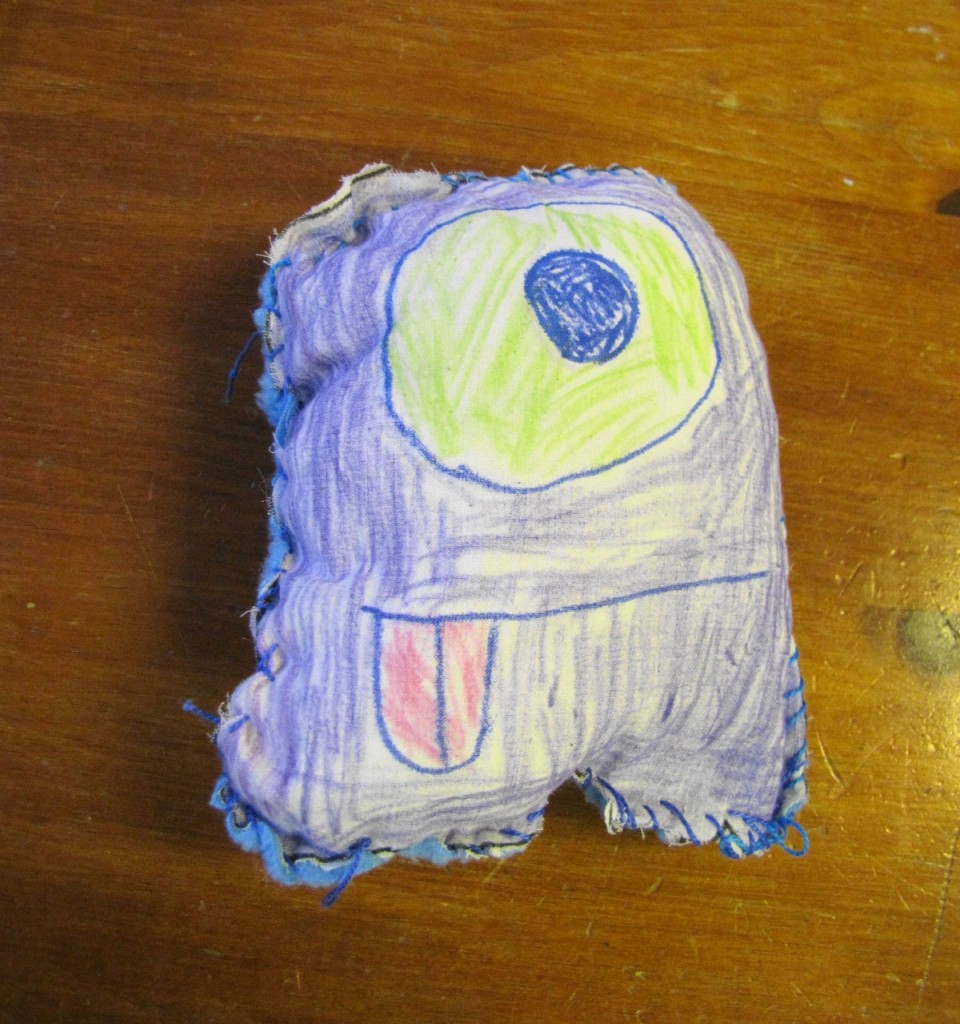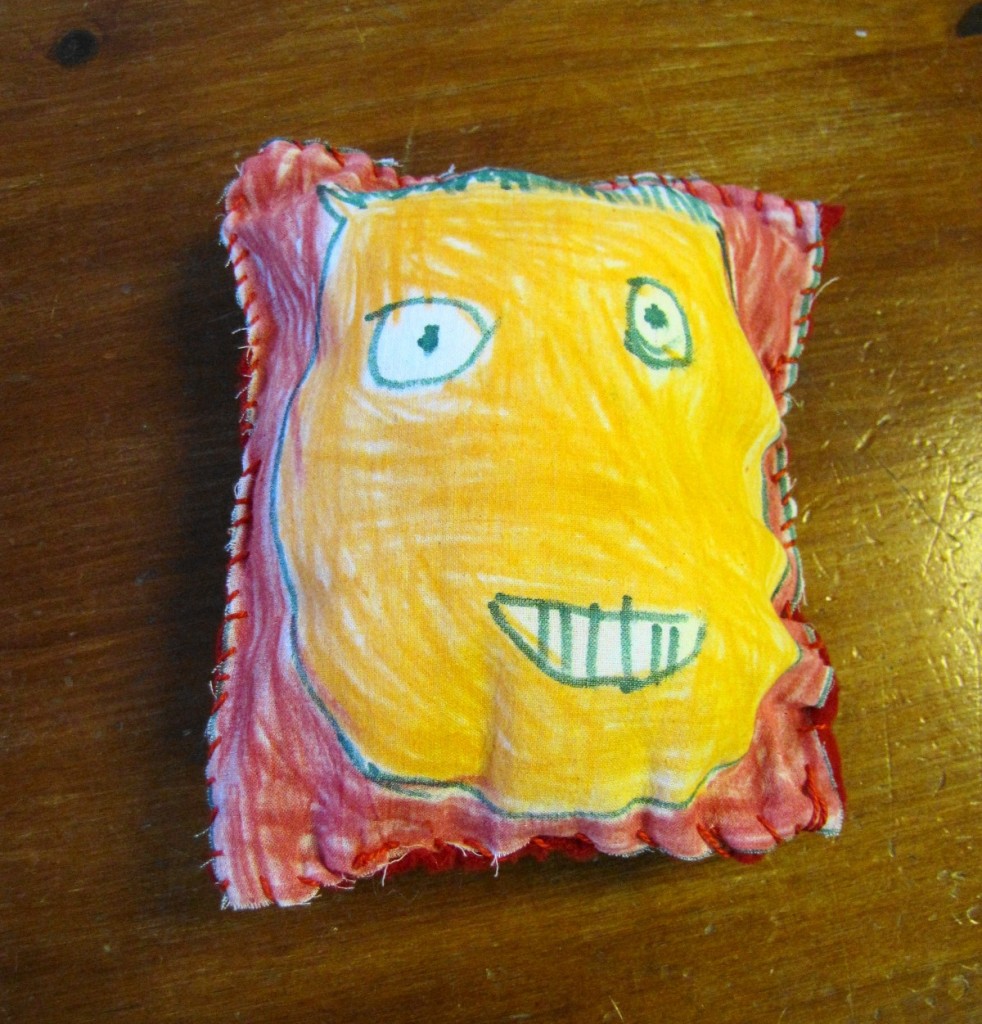 Aren't they amazing?
Some of the sewing students are moving on to an all-fleece stuffie tomorrow.  I can't wait to see what they come up with!