Making custom creatures is quickly becoming one of my most favourite things to do.  I love the variety of it.  I love the challenge of it.  And I love that what was once a drawing, an idea, something that existed in the imagination, is now a real live stuffed toy, ready to be loved by the one who imagined it.
So I was over-the-moon excited when I was asked to create creatures for children who attended a camp especially for children whose lives have been touched by cancer.  While at camp this summer, they each had the opportunity to draw a creature they would like to see brought to life.  And over the next several months, it is my job to make them a reality.
I am, as always, amazed by the creativity and personality in each drawing.
This bear head was just crying out to be made into a cuddly pillow!  Who wouldn't want to snuggle with this friendly face?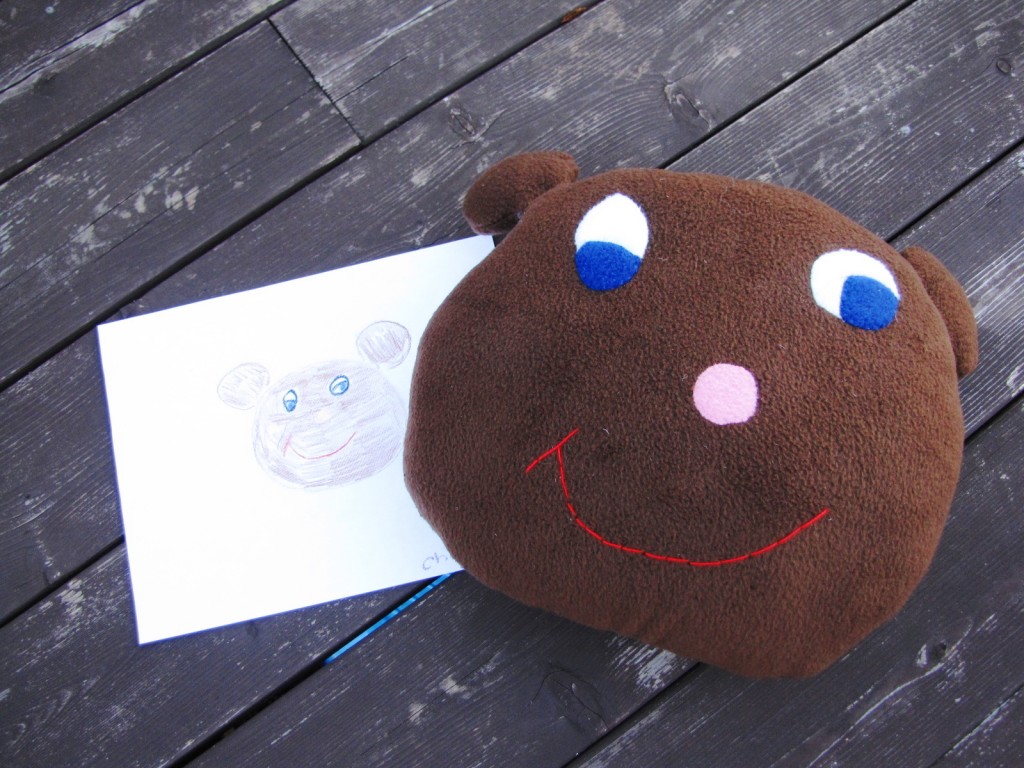 And then there are these two.  Don't you wish you knew the story behind them?  I know I do….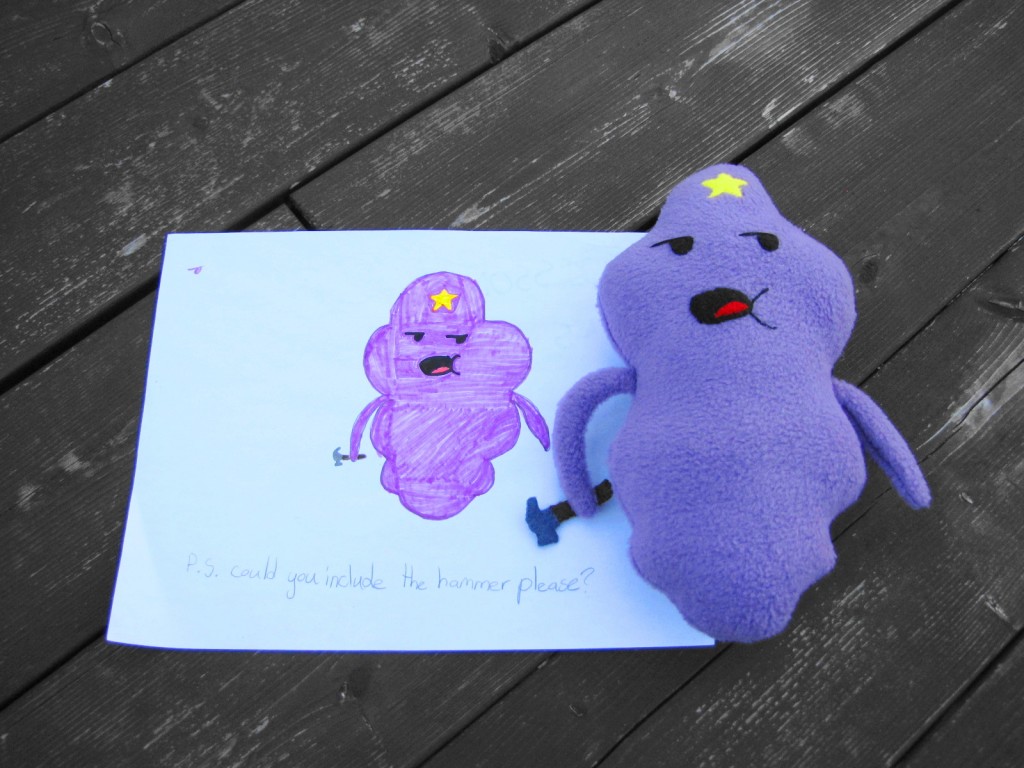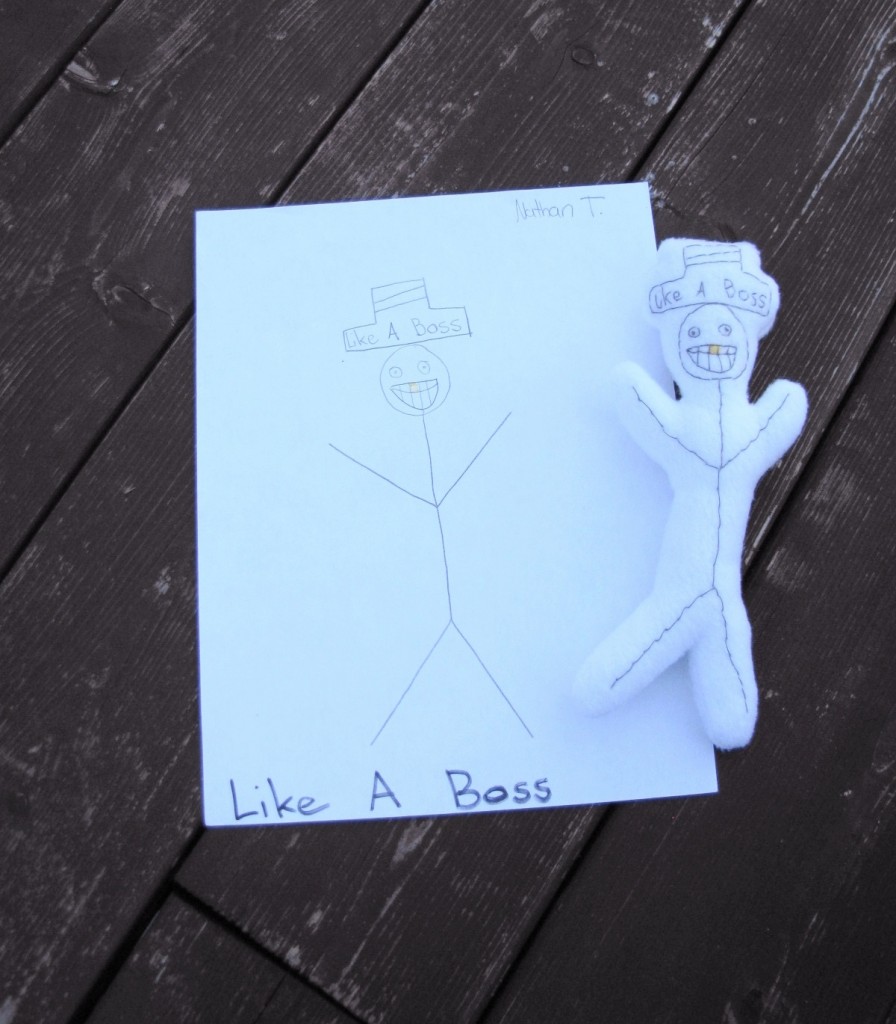 I am so thankful to be entrusted with this amazing job!  It truly makes me happy to see these three ready to go to their forever homes! 🙂