I have been having so much fun making iPod cozies this past week.  It all started when I saw a photo of a monster iPod cozy as I was researching ideas for my children's sewing classes (I already have 17 students signed up for the first class- eek!)  A few hours later I was down in the sewing studio surrounded by felted sweater scraps and sketching up some new critter ideas when the two ideas collided and animal iPod cozies were born!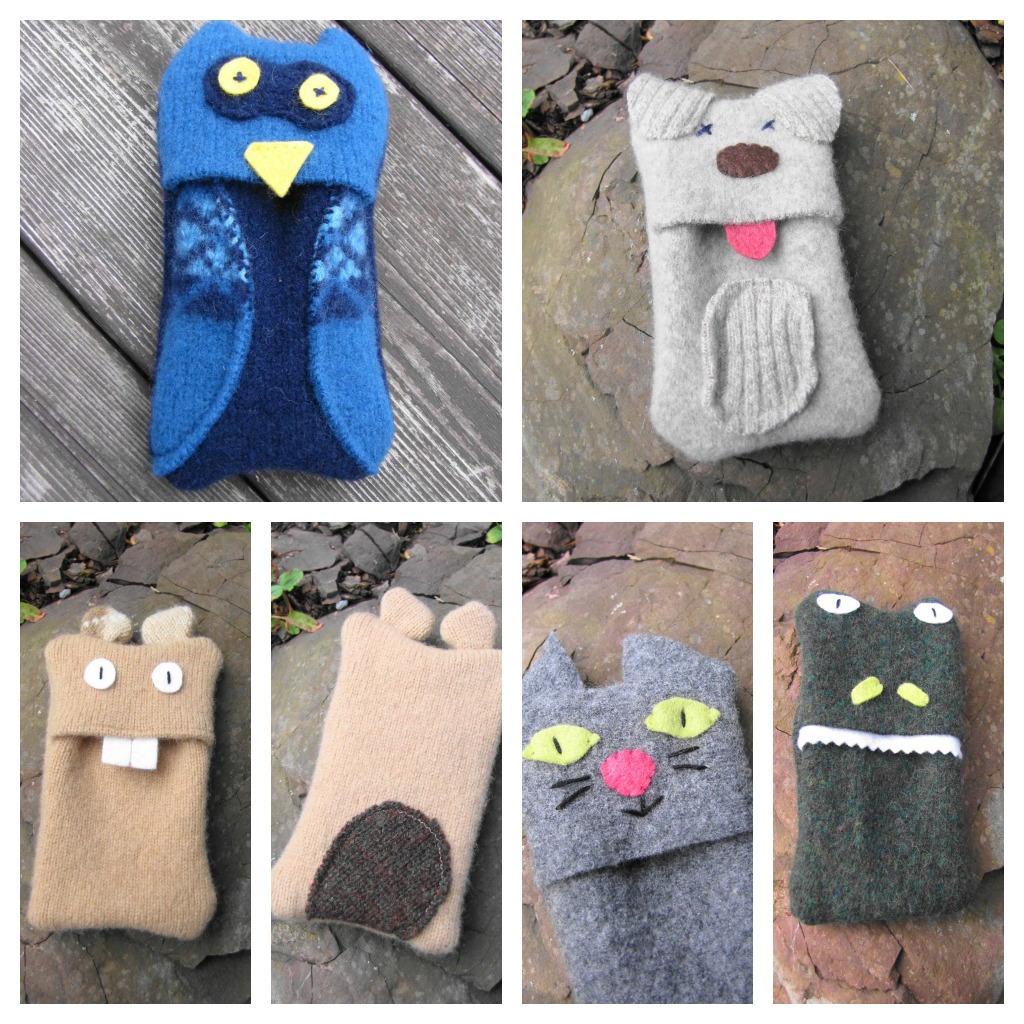 They are such a fun project, and so perfect for holiday gift giving, that I thought I would share a tutorial so you can make some too!  (or, if you'd rather just adopt one, there is a growing zoo of iPod animals available in my shop!)
Animal iPod Cozy Tutorial
Materials
You will need a felted sweater (or larger sized scraps), wool felt (I use an acrylic/wool blend felt from this shop), and embroidery floss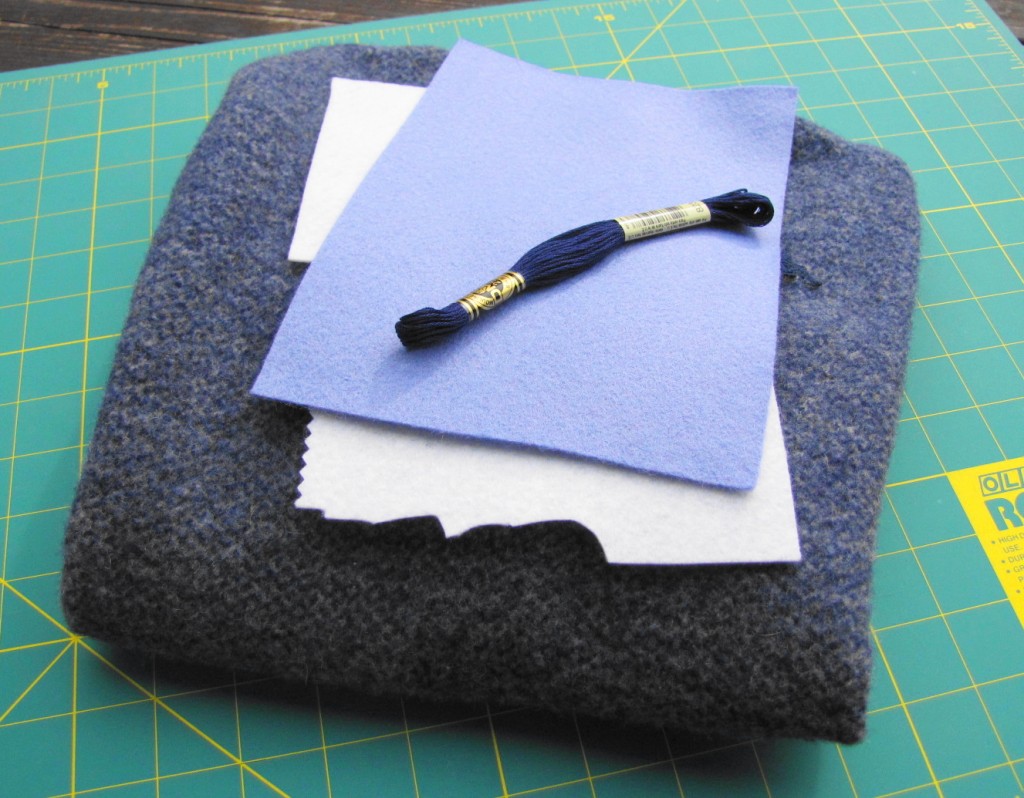 Step 1: Cut the basic cozy pieces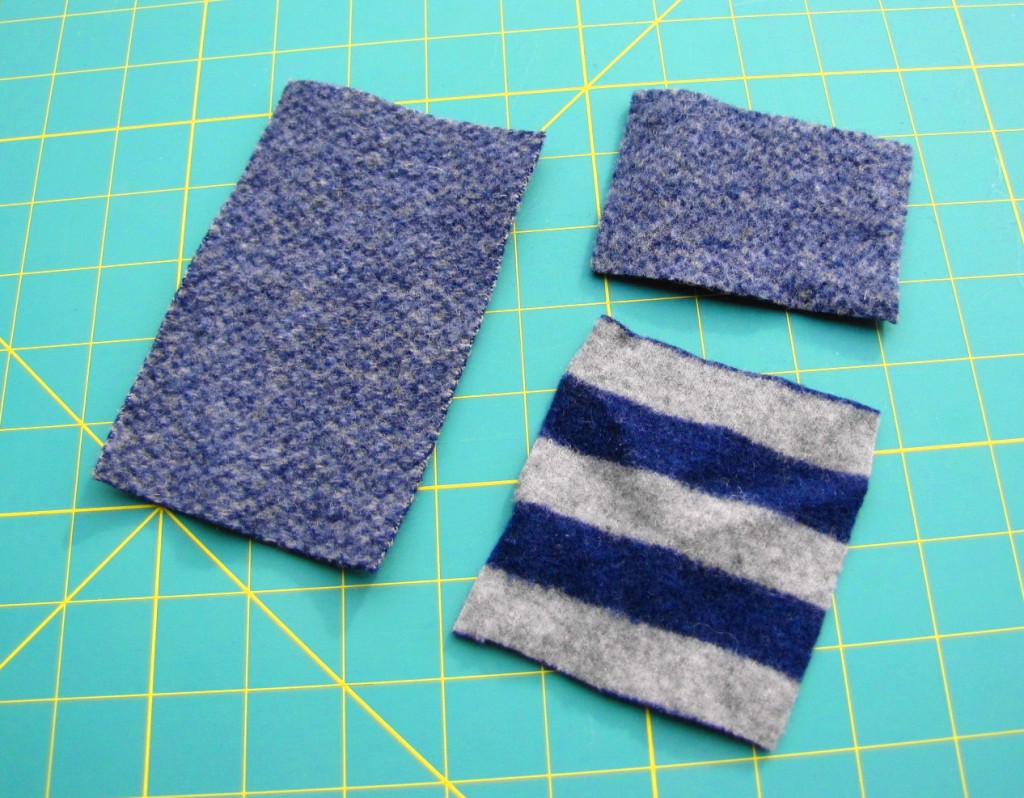 From the felted sweater you will need one 4 x 5.5 inch piece for the back, one 4 x 4 inch piece for the front, and one 4 x 2.5 inch piece for the head
Step 2: Cut ears, eyes, noses and tails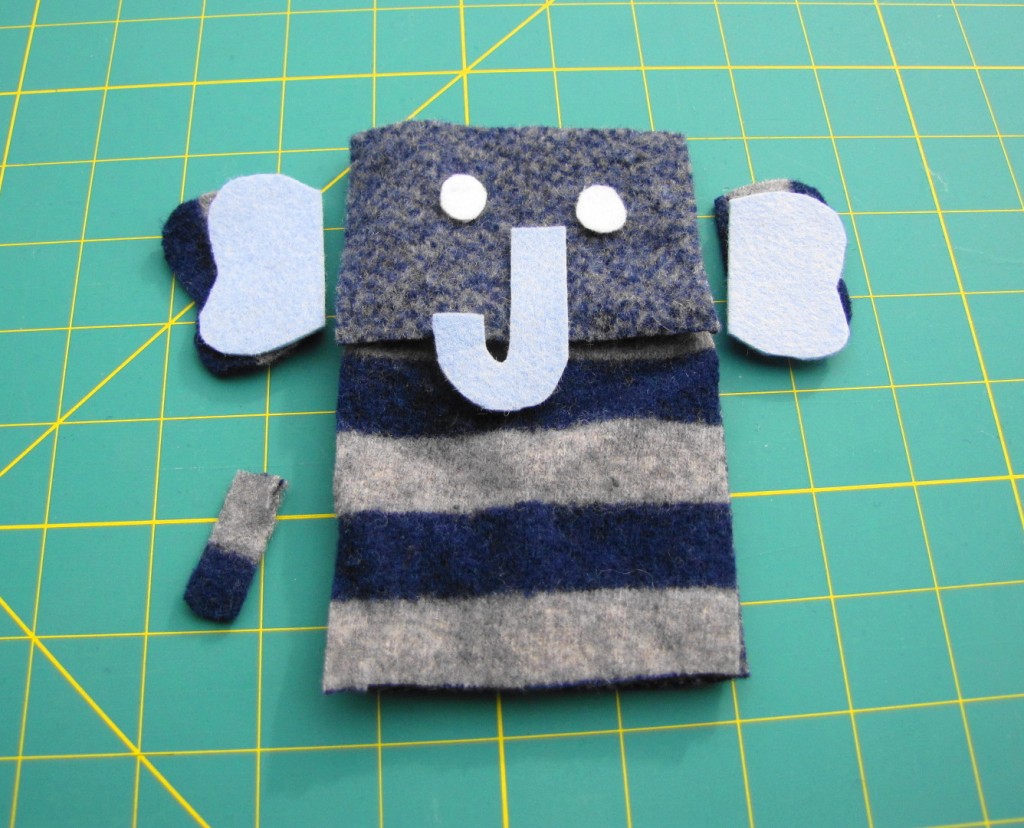 From the felt, cut the necessary facial features for whatever animal you would like to make.  For this elephant I cut two eyes, a trunk, two ears, and a tail.  You could draw these on paper first, or do what I do and eyeball it.  If you are using a really thick felted sweater you could also use the sweater felt for tails or ears.  Because I wanted to use the sweater felt but didn't feel it was sturdy enough, I also cut a second set of ears from the wool felt which I sewed together in the next step.
Step 3: Sew on your facial features and tails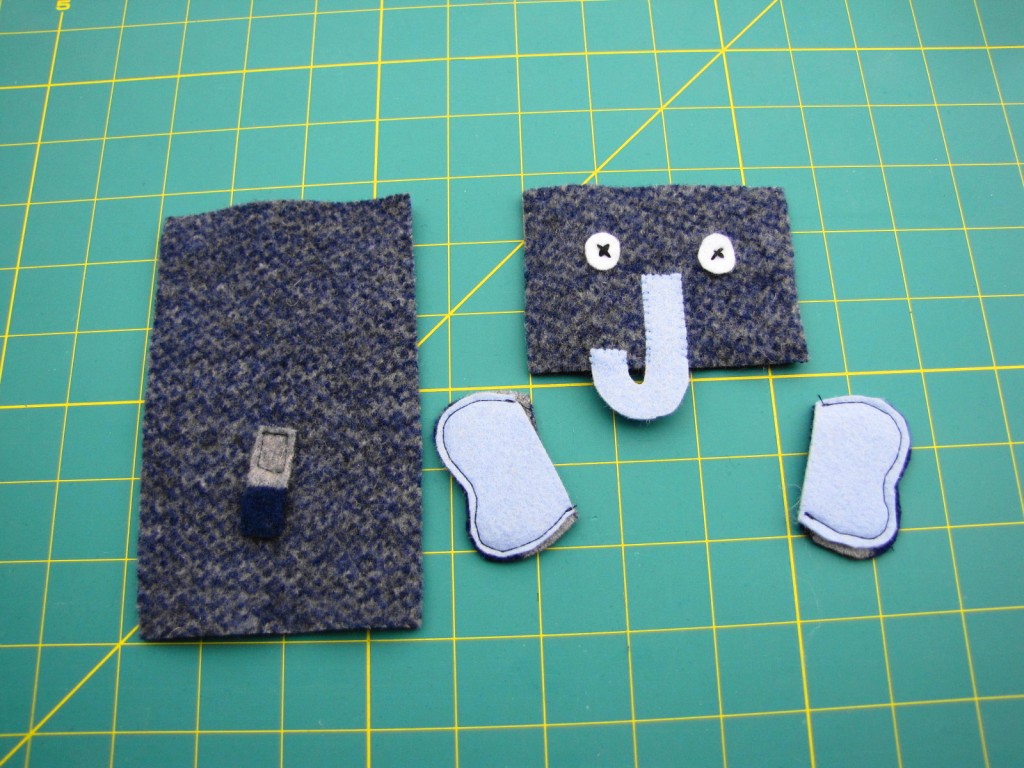 Use embroidery floss to anchor the eyes and create eyeballs.  Attach your other facial features to the head, and your tail to the back.  I prefer to attach all of my facial features by hand-sewing, as I think the stitches are less noticeable, but you could also use the machine if you prefer. I used the machine to stitch together the two ear layers and to attach the tail.
Step 4: Pin it together
Place the back of the cozy right side up.
If you have ears, place them also right side up, lining up the bottoms with the edges of the cozy.  In this case I also put them about 1/4 inch down from the top so they wouldn't get caught in the stitching!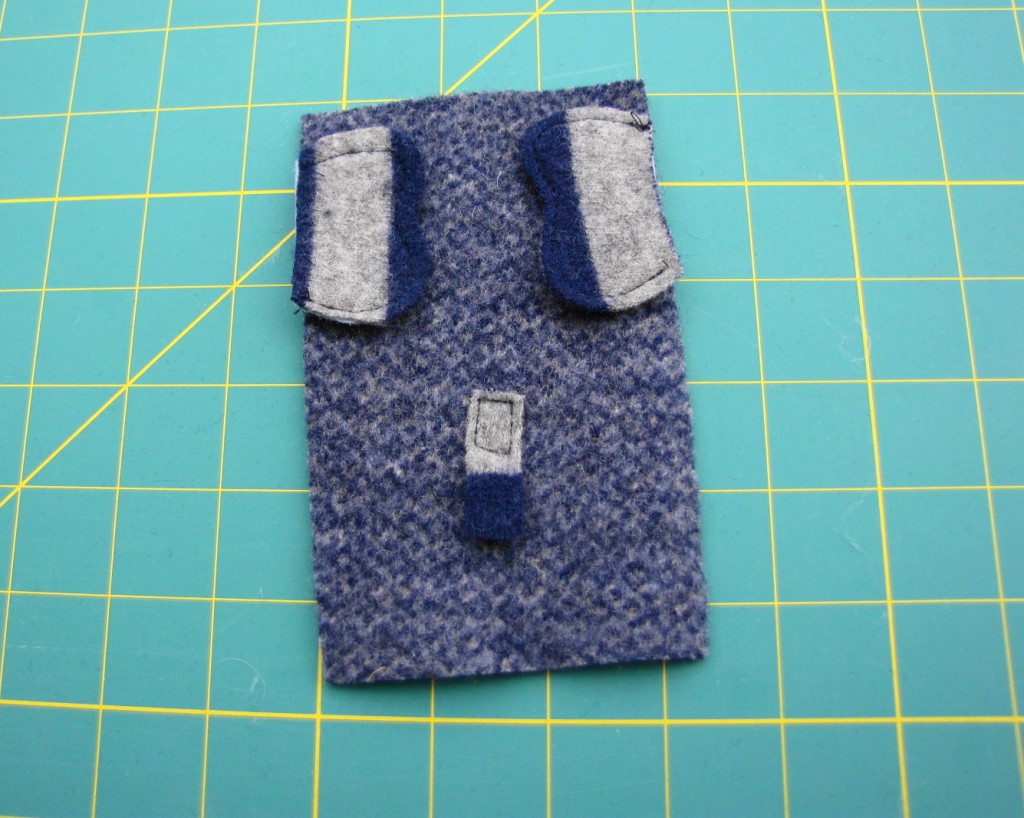 Place the head piece right side down on top.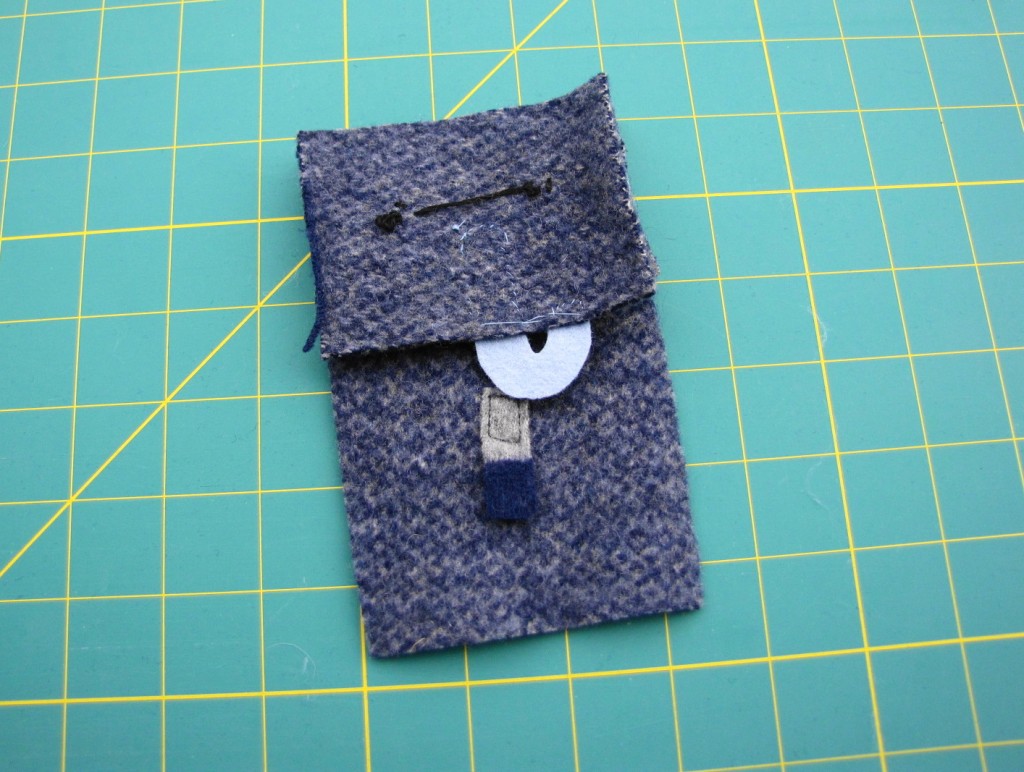 Place the top piece right side down, overlapping the head piece.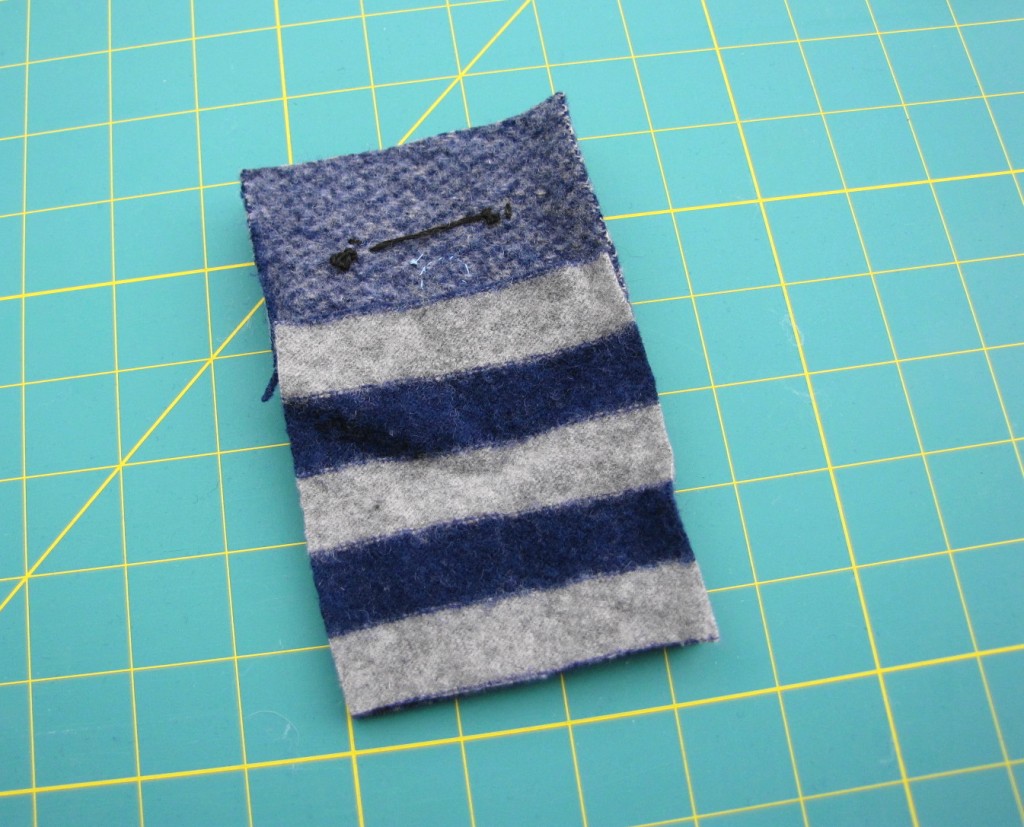 Pin well.
Step 4: Sew and clip corners.
Using a 1/4 inch seam allowance, sew all the way around the cozy.  Clip off the corners close to the stitching.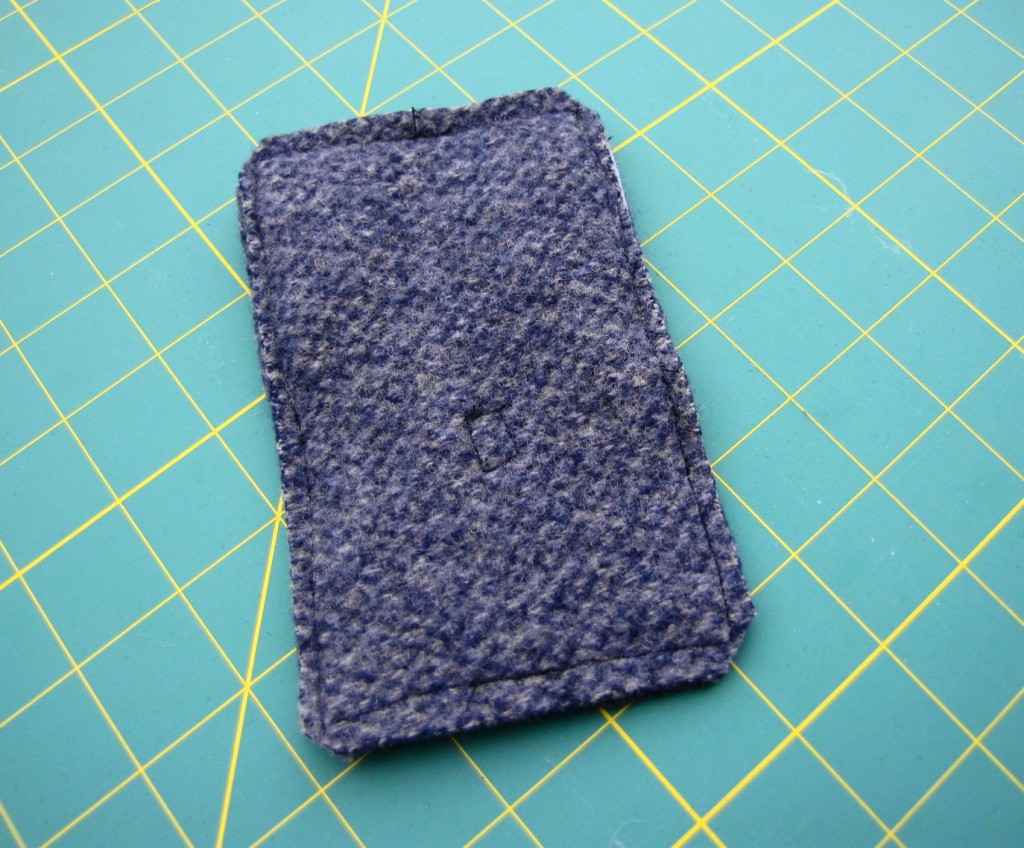 Step 5: Turn right-side out and do a happy dance – you're done!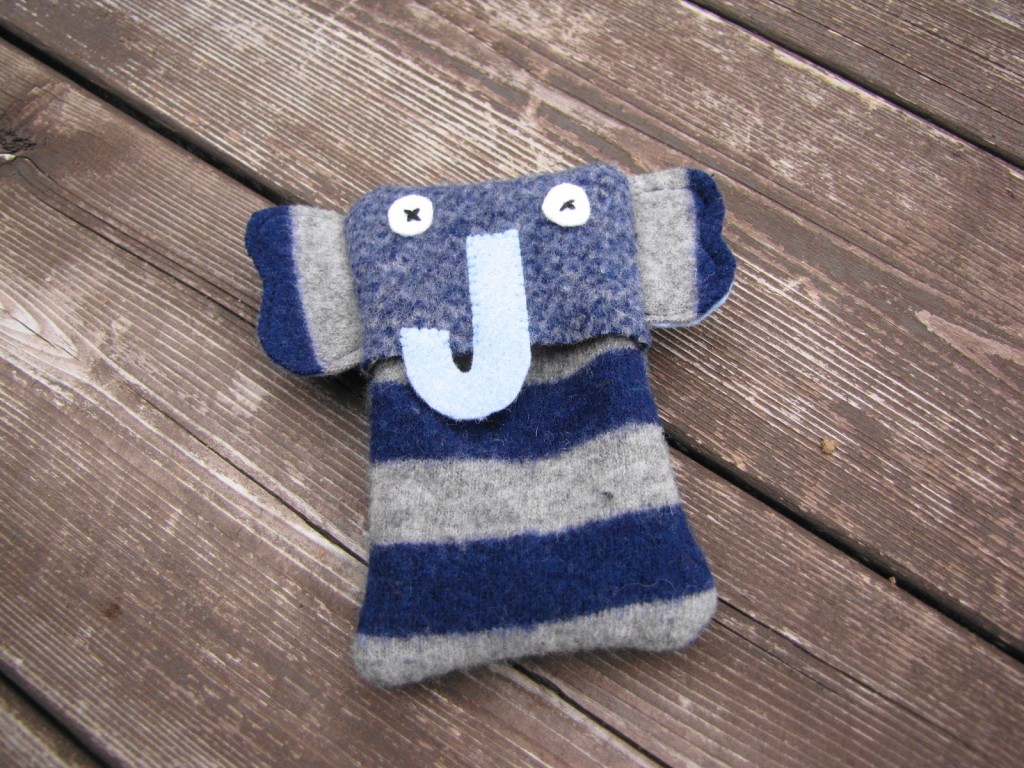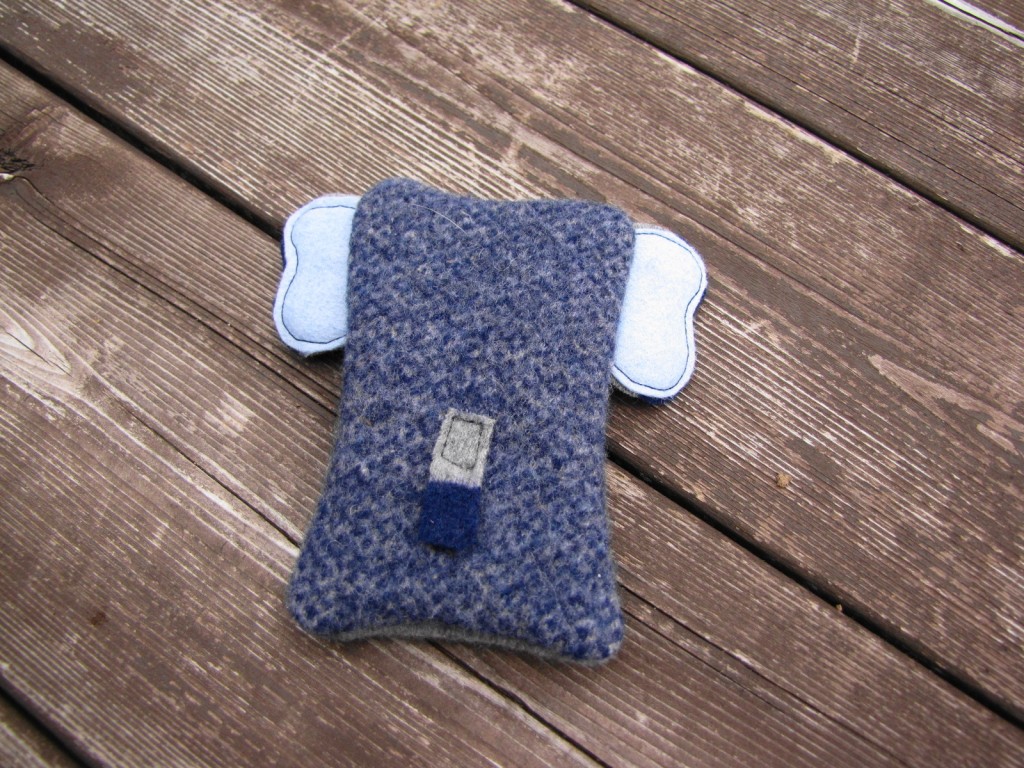 Enjoy!  If you make your own cozy I'd love to see it!  Please feel free to share links to your pictures in the comments.