I LOVE these cookies. I love what they don't have in them (no oils, no refined sugar, no dairy, wheat) and I love what they do have in them (oats and spelt and honey and peanut butter), but most of all I just love them because they taste good. And Hubby gives them the thumbs up too, which is saying a lot for a generally healthy cookie.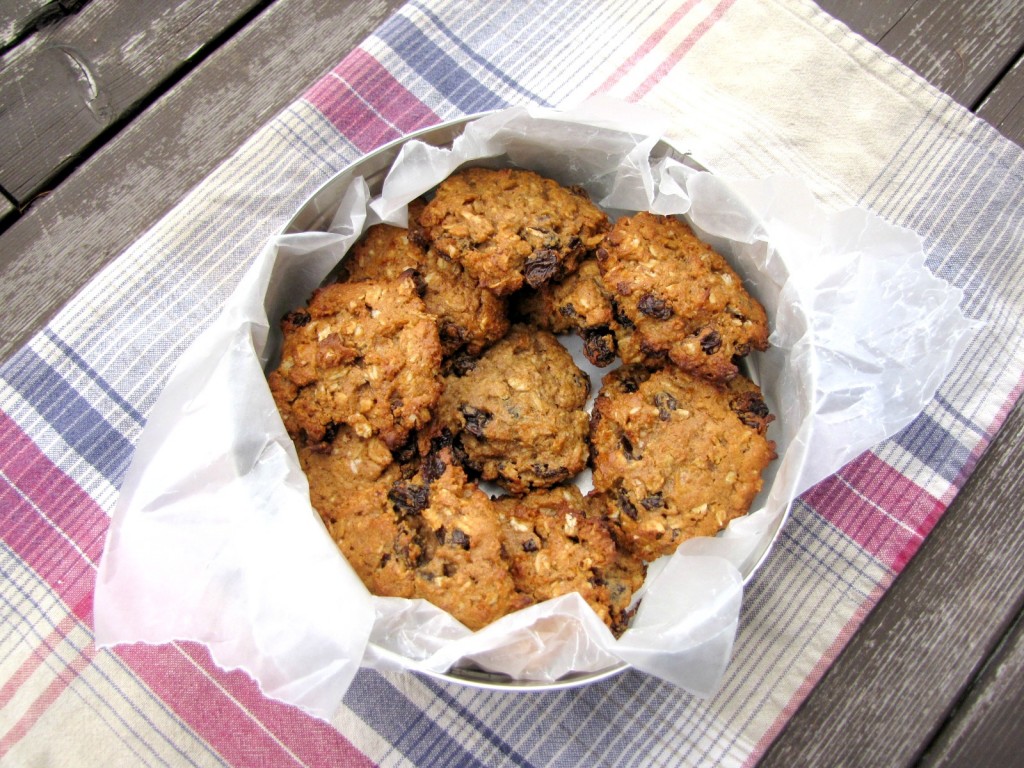 They are based on this recipe, but adapted to exclude wheat and dairy.   The original recipe calls them "breakfast cookies" but I think they make a yummy dessert or snack too.  And change up the nut butter, the dried fruit, and the liquid and the possible variations are endless! (How about cashew apple raisin?  Or almond orange cranberry?)
Peanut Butter Banana Oatmeal Cookies
1/2 cup mashed banana
1/2 cup natural peanut butter (or other nut butter)
1/2 cup honey
1 tsp vanilla
1  tbsp almond milk (or other liquid)
1 cup rolled oats
1/2 cup spelt flour (or other flour)
2 tsp cinnamon
1/4 tsp baking soda
1 cup raisins (or other dried fruit)
Combine the banana, peanut butter, honey, vanilla, and almond milk until smooth.  In a small bowl, stir together oats, flour, cinnamon and baking soda and then combine with the peanut butter banana mixture.  Fold in raisins.
Drop spoonfuls onto greased or parchment-lined pans, and flatten with a wet spatula.  Bake at 350 degrees for about 15 minutes, or until lightly browned.  Cool on wire racks.
Enjoy!