There is a lot of problem solving in my job.  I love making custom creatures, but I don't know everything there is to know about making and designing stuffed animals (yet.)  Each one has it's own unique set of design problems.  It is one of the reasons why I enjoy the work so much.  There is always something new to learn!
Sometimes I just work it out on my own.  These are the days that bits and pieces of animal body parts fill my studio as I try to get a particular piece to look just right.
Sometimes having a husband who is a structural engineer comes in handy.  He doesn't know anything about sewing, but he does understand how to get something to balance!
And sometimes, I seek outside help.
I feel so blessed that there are so many stuffed animal designers out there who are willing to share their expertise through their patterns.
Each time I make a new one, I learn more about how to sew, construct, and design on my own.
This last week I have been making turtles.
Like this one.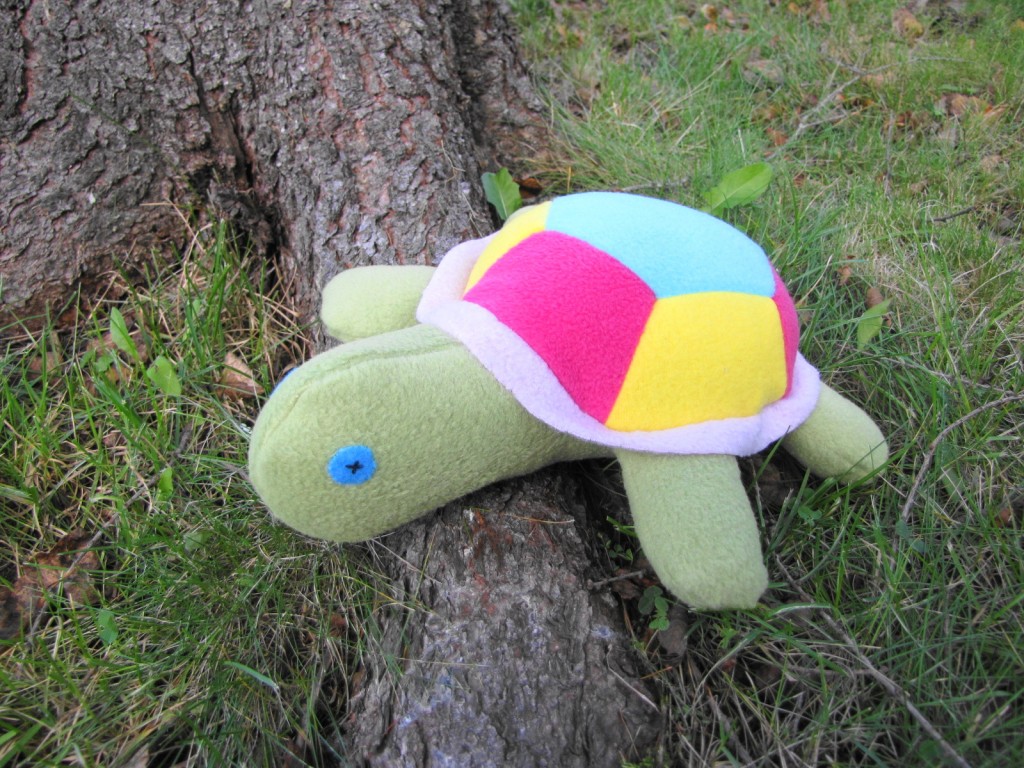 The pattern is from Fluff and Fuzz.  I must say I loved this pattern, and it adapted well to a fleece stuffie.
And then there is this happy turtle friend: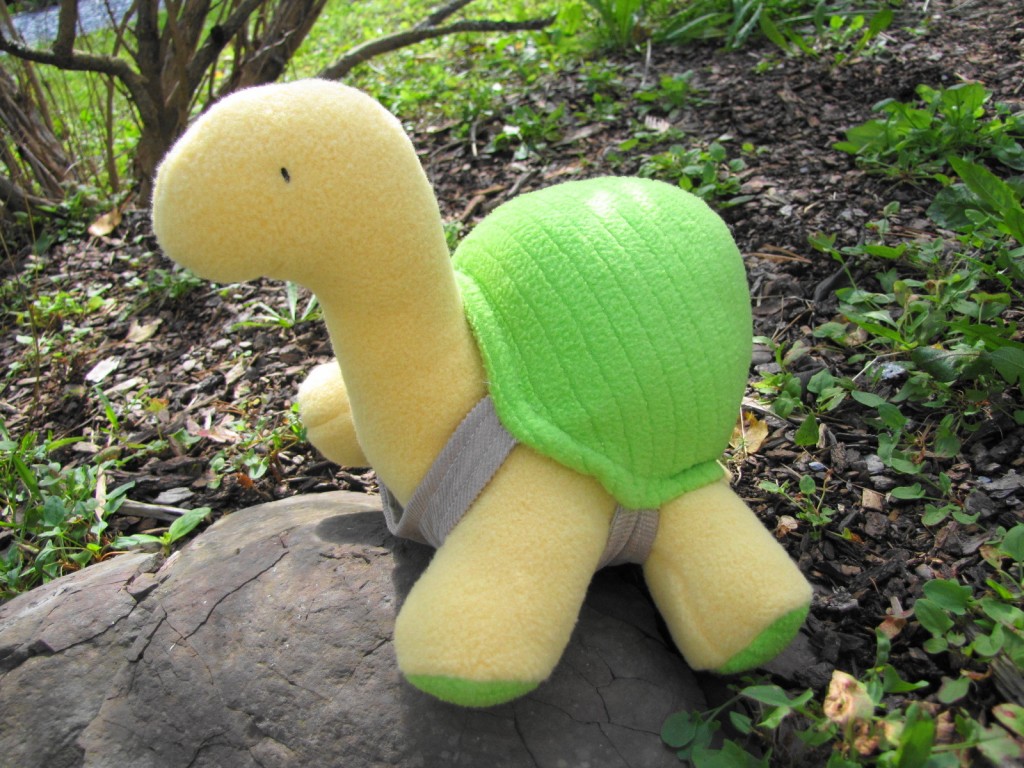 This is a Funky Friends Factory pattern.  I love the unique shell design and the sweet little smile on his face.
After building my confidence with a little pattern research, I was then ready to tackle a turtle of my own.
Enter this cute custom stuffie: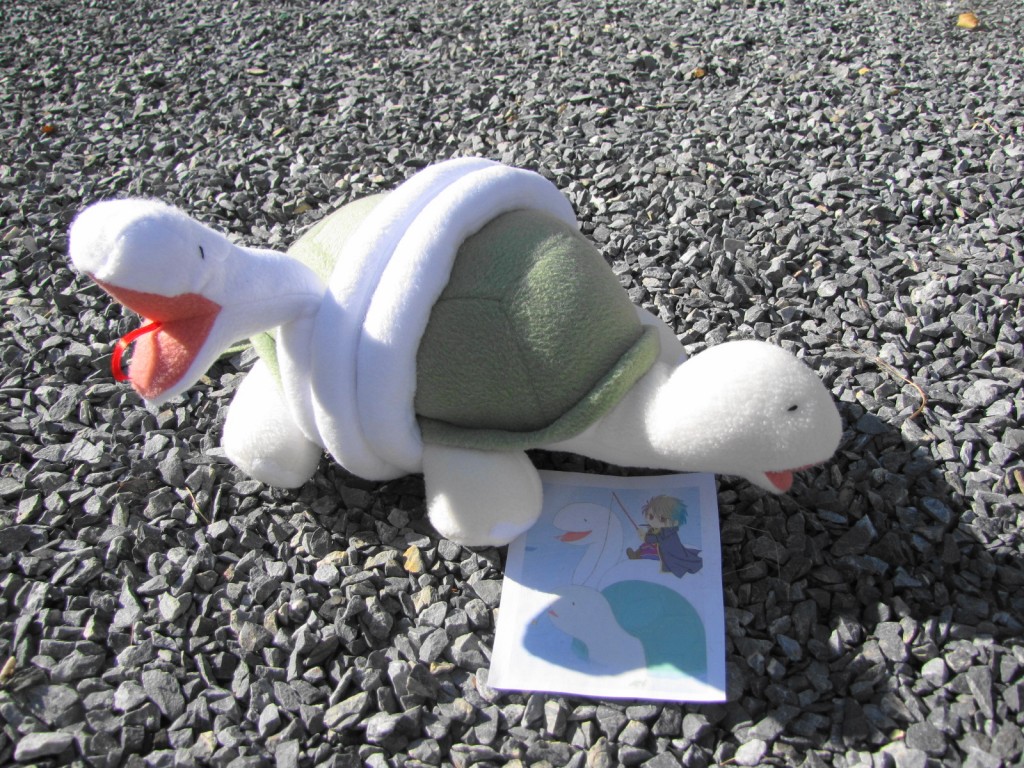 A turtle who travels with a snake on his shell.  A dynamic duo (and I think the snake is a fierce protector!)
From start to finish, hours and hours of work are put into each new creature.  But to me, the time and effort is worth it.  There is something very satisfying about creating something so completely unique!
What things in your life are worth that extra bit of effort and time?