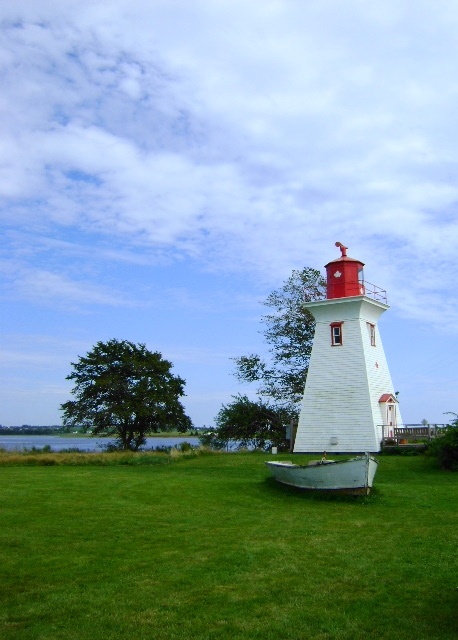 There are times of celebration in life.  There are times of sadness.  And there are times that are somehow both.  Yesterday was one of those days.
Yesterday we celebrated the life of my Uncle, who passed away this week.  In truthfulness, he was my great uncle, both literally, as he was my grandfather's brother, and in the "great" sense of the word, as he was a wonderful man.
Living in very different parts of the country, I did not know my uncle in my growing up years, beyond maybe a visit or two when I was young and too shy to even utter a hello (a regular occurrence in my younger years I am afraid.) So I really feel like I met him for the first time ten years ago, when I travelled out here with my grandparents and stayed with him and my aunt for a visit – and then immediately flew back again a week after returning home to become a permanent resident (a story which belongs to another day.)  They graciously took me in and I called their house my home for over a year.
You get to know someone well, living with them.
My uncle was extremely easy-going.  He took life as it came.  When he was tired, he napped.  If someone needed a helping hand, he helped.  He seemed to breeze through life with all of its ups and downs without getting his feather's ruffled.  From my type-A driven perspective, I will admit I sometimes thought he took things a little too easy, sometimes thought he could be a little more motivated.  (Why is it we want others to be more like ourselves?)
But in the end, he had it right all along.  Because yesterday, at his funeral, I heard over and over how much he loved people.  How he smiled at everyone, hugged everyone, had an encouraging word for everyone.  I heard again and again how "if it wasn't for him, I wouldn't have stayed in the ministry."  "If it wasn't for his hugs and encouragement, I wouldn't have wanted to go on."   "It is because of him that I know what it means to be a Christian."  He loved everyone, accepted everyone, hugged everyone, helped wherever he could, and if he ever had an unkind thought about someone, he certainly never voiced it out loud.  He smiled almost all the time.  He wasn't perfect.  But people forgave his imperfections, because he forgave theirs.
And it wasn't because his life was easy, because it wasn't.  But he was rich in the things that mattered.  Friends, family, faith. This is where he put his effort.  This is where he put his time.  While others around him (people like me) were striving to meet our many important goals, he was just hanging around and loving people.
He lived a life that mattered to many people.  He had many accomplishments in life.  Lived through tough times.  Enjoyed the good times.  Was surrounded by children and grandchildren and great-grandchildren and even great-great-grandchildren.  And in the end, he is remembered most for a smile and a hug.  He had it right, didn't he?  His legacy is that he loved much.
I can learn a lot from my uncle.  I pray that, somewhere amongst all of my striving and drive to be more and do more, there is a piece of my Uncle in me, a part of me that chooses to love above and beyond all else.
We will miss him on this earth.  And losing him is somehow like losing my grandfather and grandmother all over again (whom I also loved dearly) as my memories of them are all entwined together.  But if I can do this one thing,  If I can learn to love, to smile, and yes, maybe even to hug, like he did, then their legacy lives on, and I can move through this life and in the end, know it was a life well lived.
"Teacher, which is the greatest commandment in the Law?"  Jesus replied: "'Love the Lord your God with all your heart and with all your soul and with all your mind.'  This is the first and greatest commandment.  And the second is like it: 'Love your neighbor as yourself.'  Matthew 22:36 – 39
Thank you, blog friends, for being here, in the sorrows of life, and the joy.  Do you know someone who shares or shared love like me uncle?  Let's give them a shout out in the comments and celebrate the people who have meant so much to us!