When it comes to snakes, I am a bit of a wimp.  Mice, spiders and other creepy crawly things don't really bother me.  But even itty bitty garter snakes make me freeze up in fear.
Until now.
Because somehow I just can't help loving this little guy: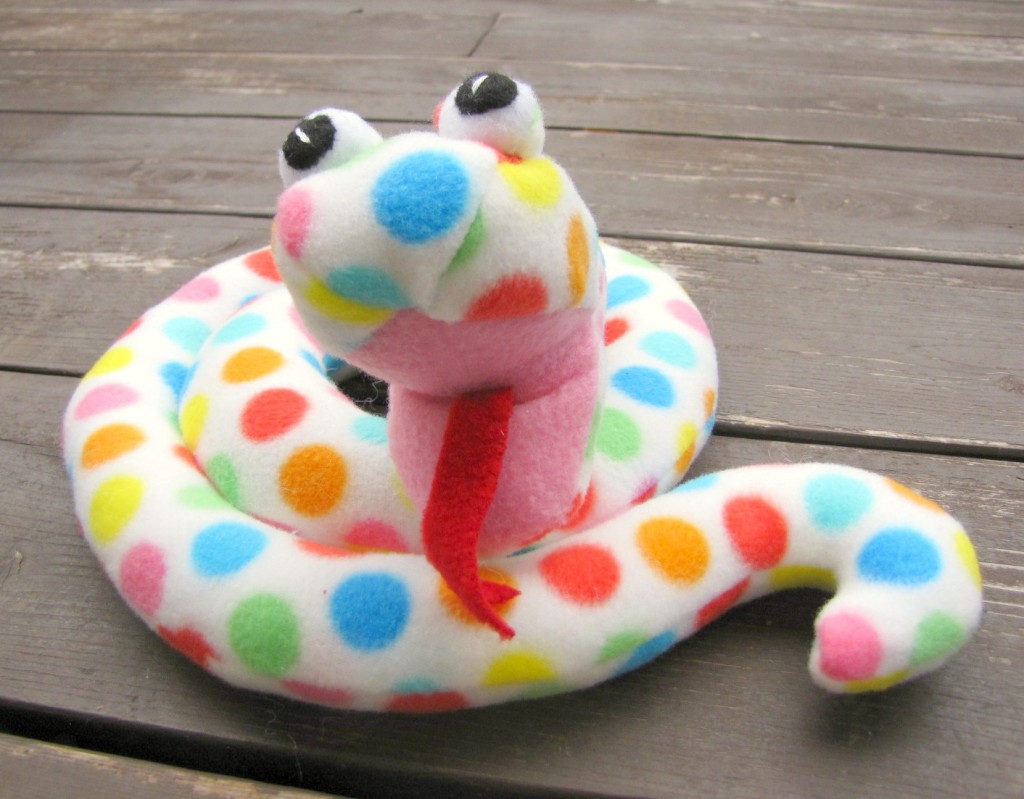 I made him using the Squeaky Snakes Pattern from While She Naps.  (Remember the Lovey Dovey?  That was one of her patterns, too.)  This guy is actually of the non-squeaky variety, but I like him just the same.
Next up on my sewing list are some cute and cuddly turtles! 
What creepy crawly animals are you afraid of?