A few weeks ago I won some free patterns from While She Naps.  Abby Glassenberg is a very talented softie designer and I was super excited to try out some of her patterns.
Here is the first one!  This is the little puppy Lovey Dovey, made with this pattern.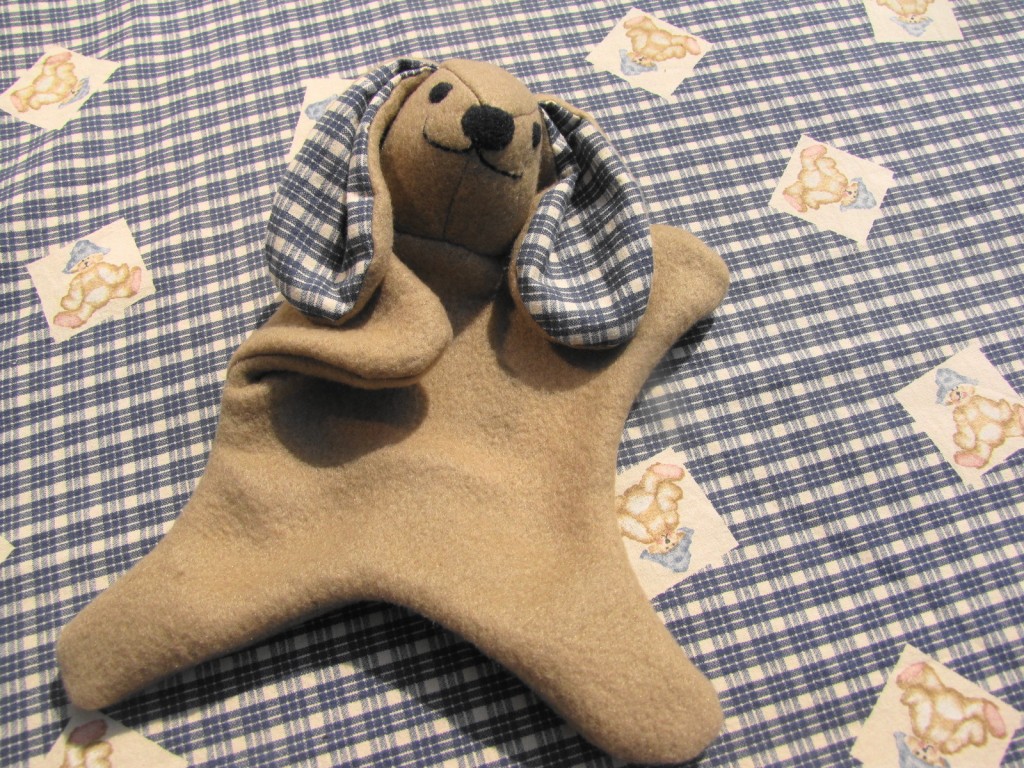 Isn't he cute?  Designed after one of her toddler's favourite toys, it's the perfect size for carrying and snuggling.
I found Abby's pattern to be incredibly easy to follow, and the only thing I changed was how I made the face (embroidering facial features isn't something I often do, but I think the fleece nose and eyes look just as cute!)
He's just as sweet from the backside, too!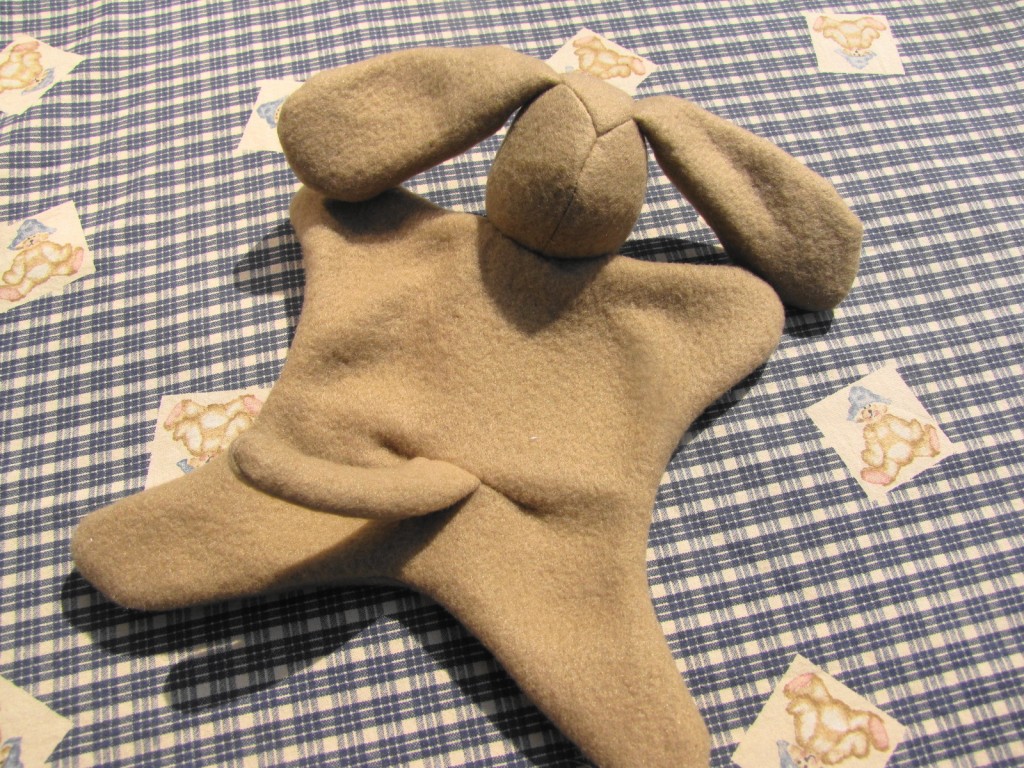 This one already has a home and I can definitely see myself making a few more of these as baby shower gifts.
What have you been creating lately?