Our renovations are coming along, and in the midst of it I decided to add a little extra project.  (When you are swamped already, what's one more, right?)
I wish I could share with you the first set of "before" photos from this bathroom.  It was in poor shape.  But, alas, those photos are on something very old-fashioned called "film."  But suffice it to say, it was a mess.  We took it back to the framing.  And when we were finished it looked like this.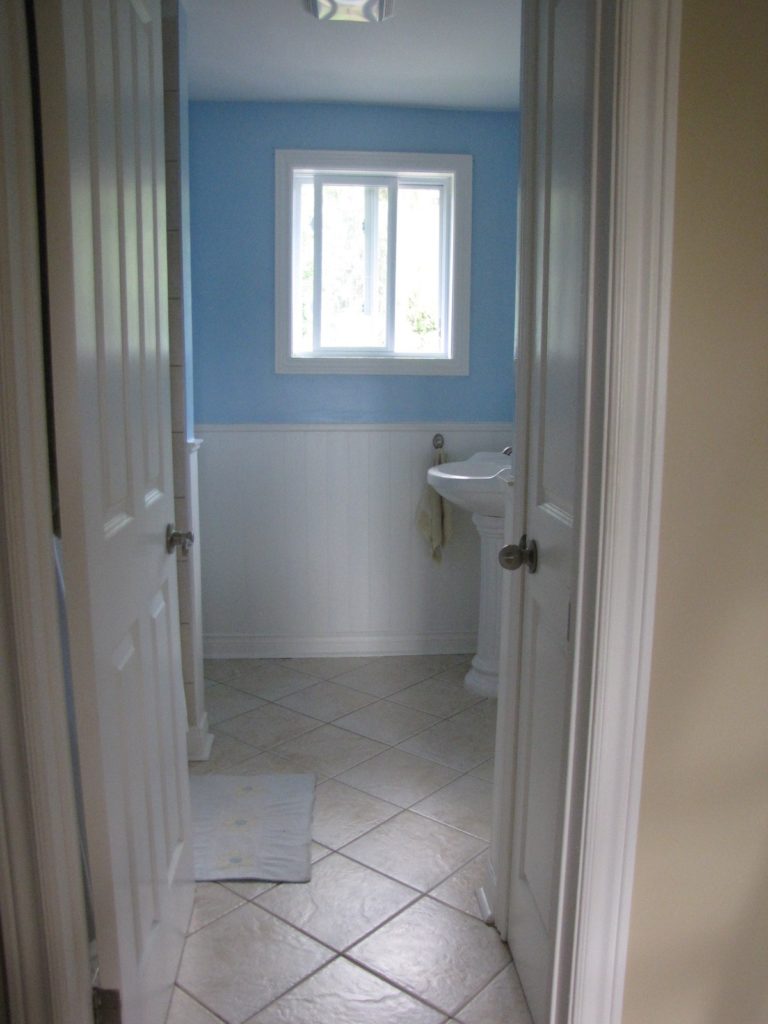 And for seven years I have loved my blue and white bathroom.  But, as the rest of the house has been finished around it, it's bright colour started to stick out like a sore thumb.  And since the bathroom is the first thing you see upon entering the house, it needed a change.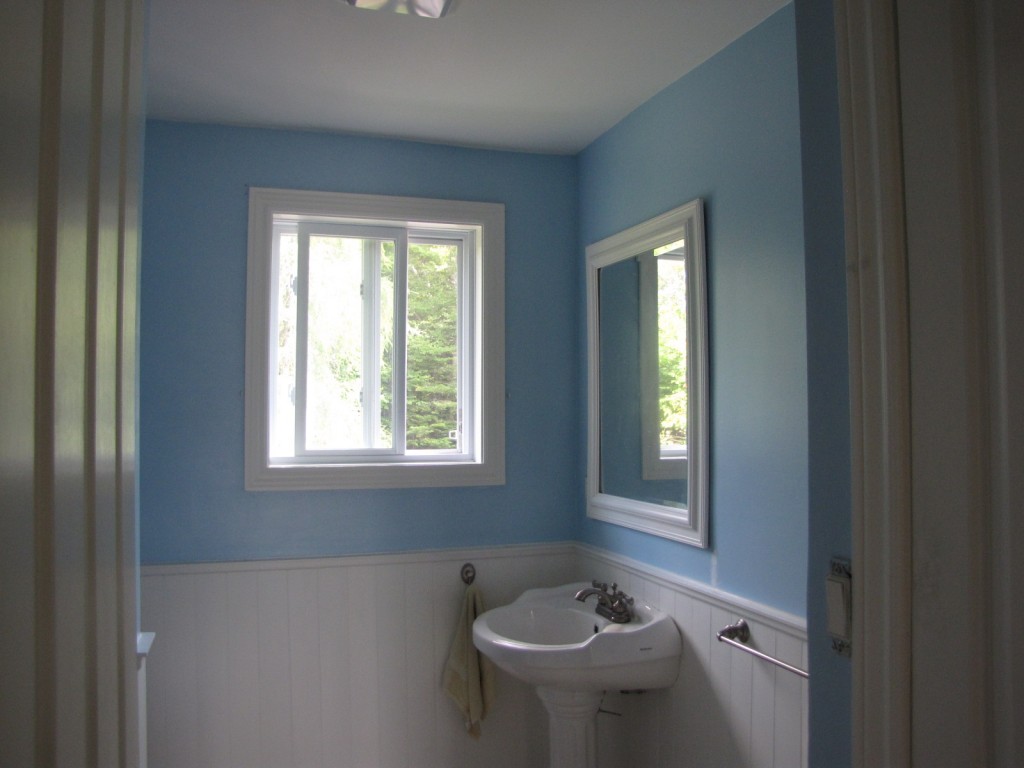 Enter Hubby who happened to buy an extra can of the creamy ivory paint we were using downstairs.  Serendipitous.  Because look at our bathroom now.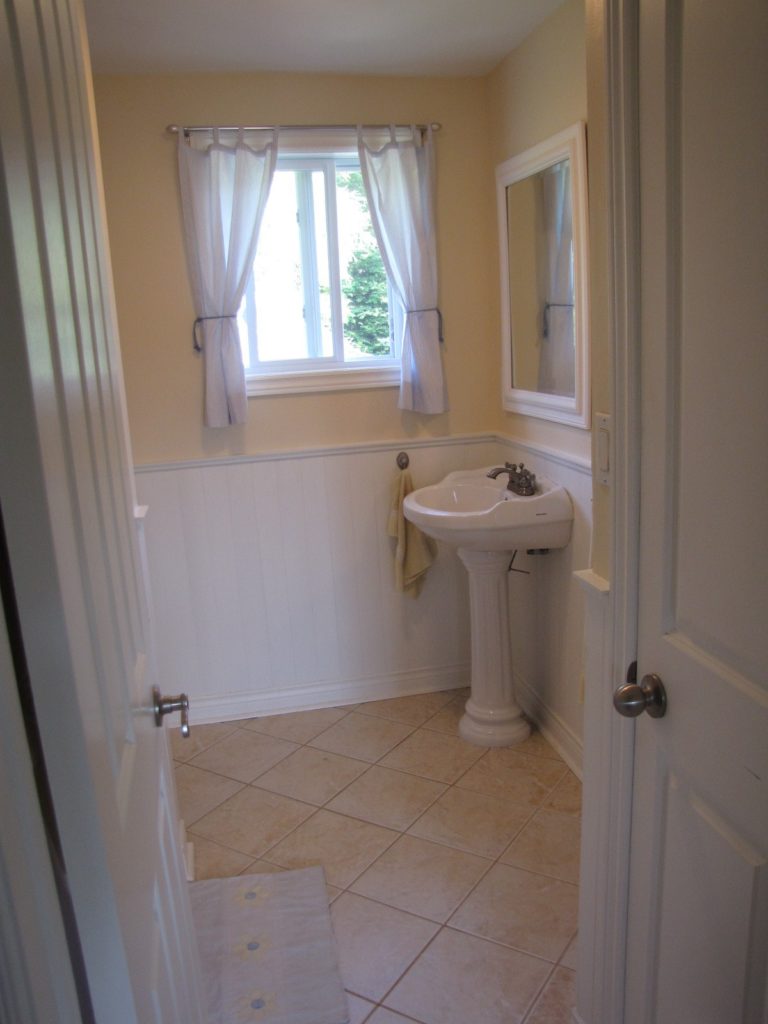 Amazing what a change paint can provide.  It's just as bright as it was before, but in a less vibrant way, which I love  even more than I thought I would.  And now, when you enter the house, your eyes aren't immediately drawn to the bathroom, but take in more of the house as a whole.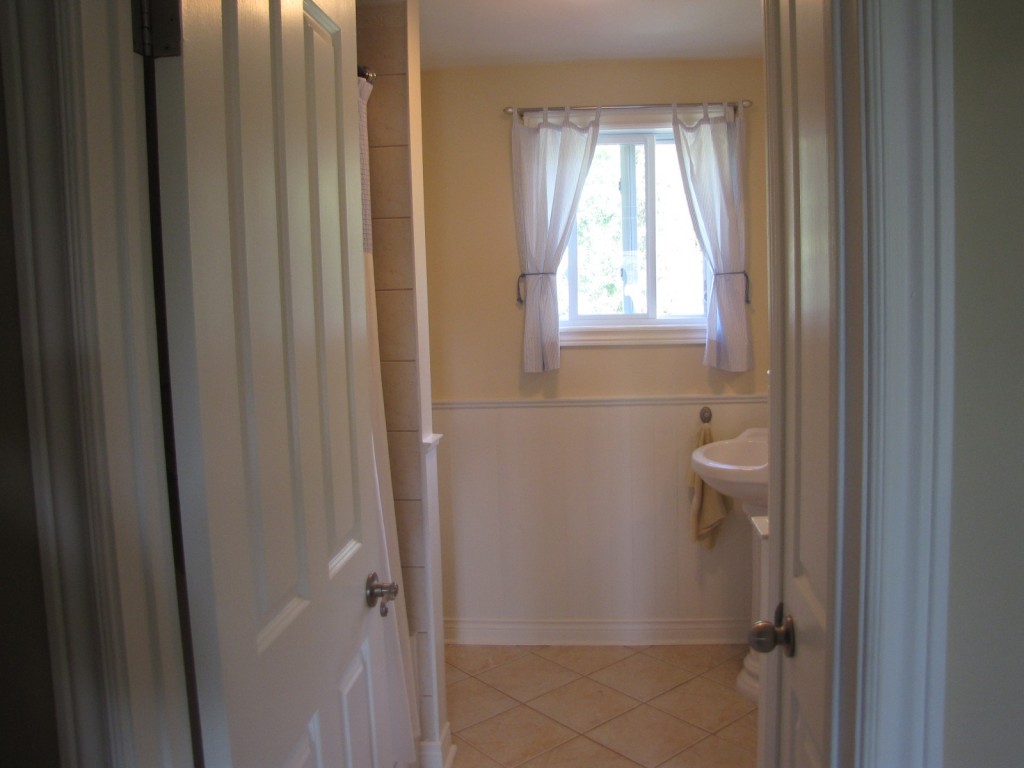 Pretty awesome for a few hours work! 🙂