With a little help from some family (I seriously have the best parents-in-law ever!), we are once again making progress on the basement.  Although another coat is needed in a few places, painting is almost done!
If you missed it, take a peek here for the "before" photos.
Stairs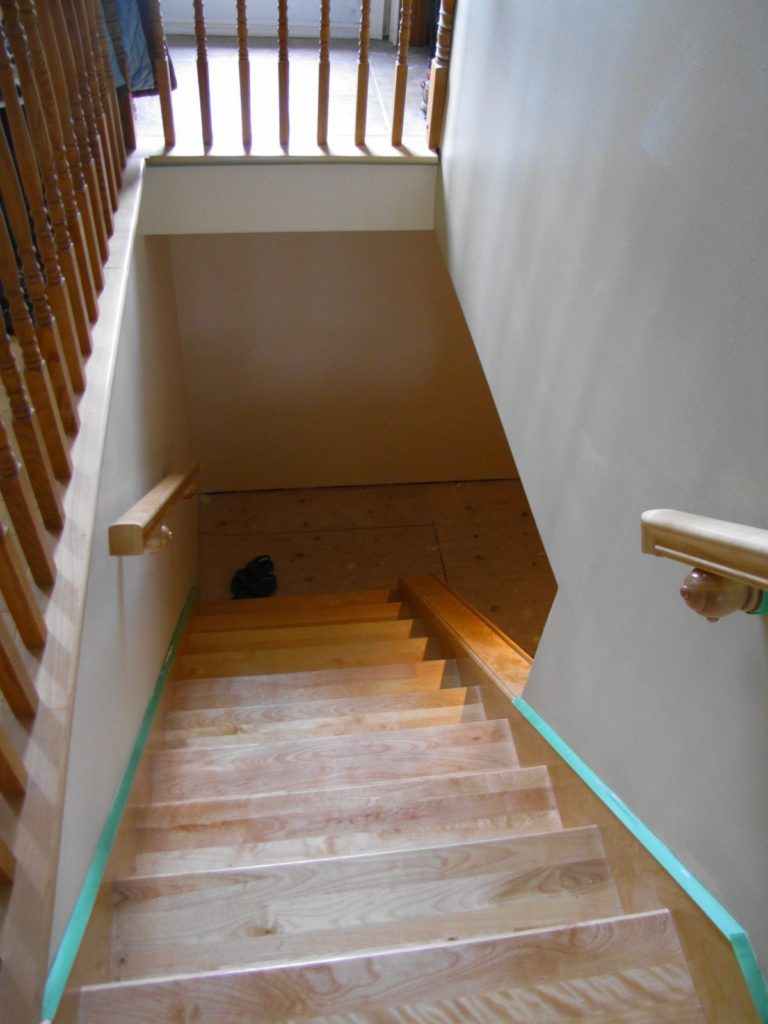 Hallway – this colour is called "rich cream" and I love it!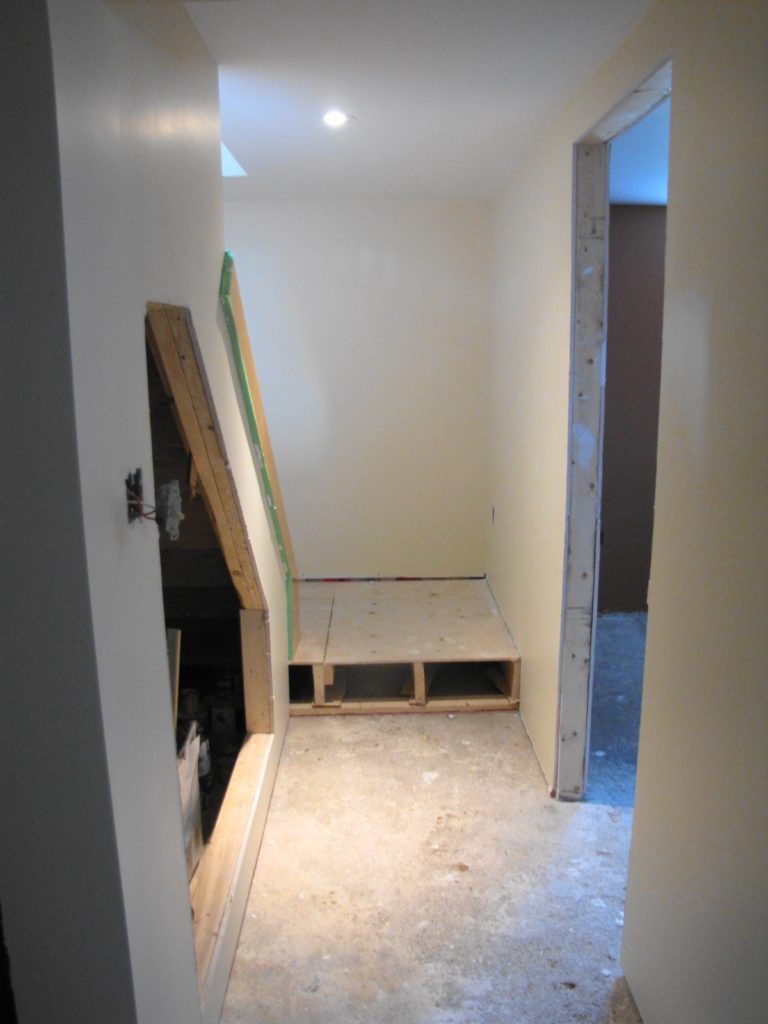 Office.  Hubby picked out this colour.  I tried to convince him to go with something a little more subtle, but my man loves good, solid colour!  Luckily, this is the brightest room in the basement, so I think it can pull it off.
Future sewing room!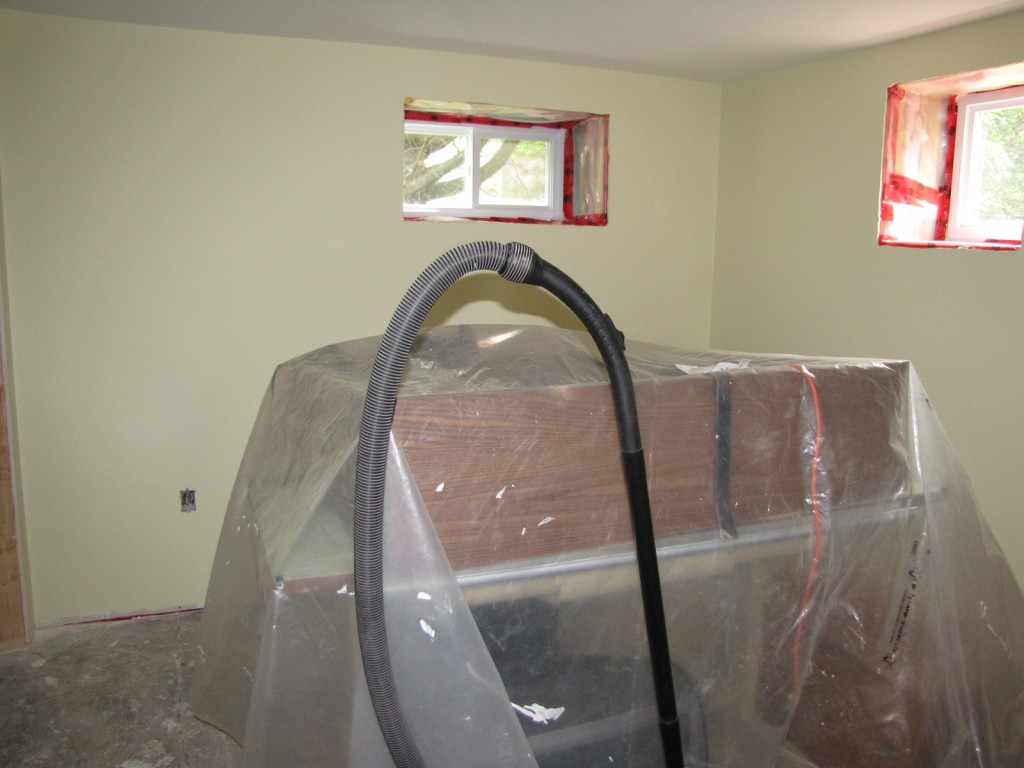 Main room, also in the "rich cream" colour.  (I know it doesn't show up well in the photos, we don't have all of our lights installed yet.  But trust me, it's a beautifully creamy colour.)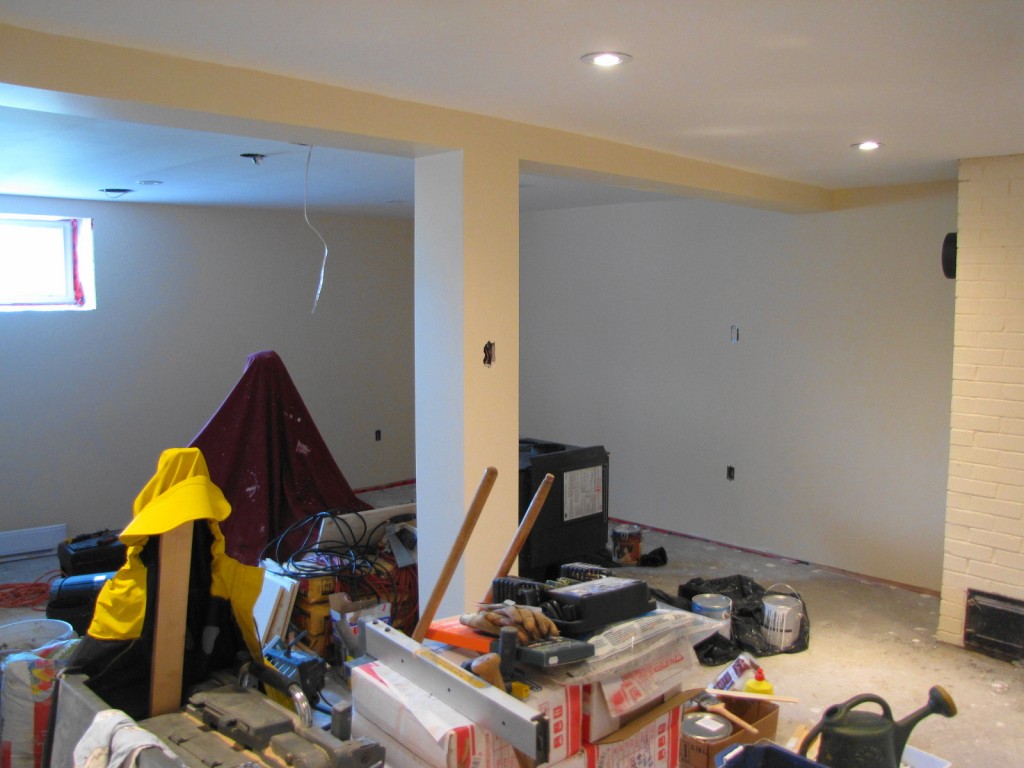 There is nothing like a few cans of paint to totally transform a space.  And I really don't mind painting.  Except for ceilings.  I will be happy to never paint another ceiling in my life….
Now it's time for floors!  (conveniently, it's also time for me to skip town for a week.  Hmmm…do you think hubby might get that done while I'm away?)  :)
What projects are keeping you busy this summer?