It has been a little quiet on the sewing front in the last month or so.  There have been other projects taking up my time.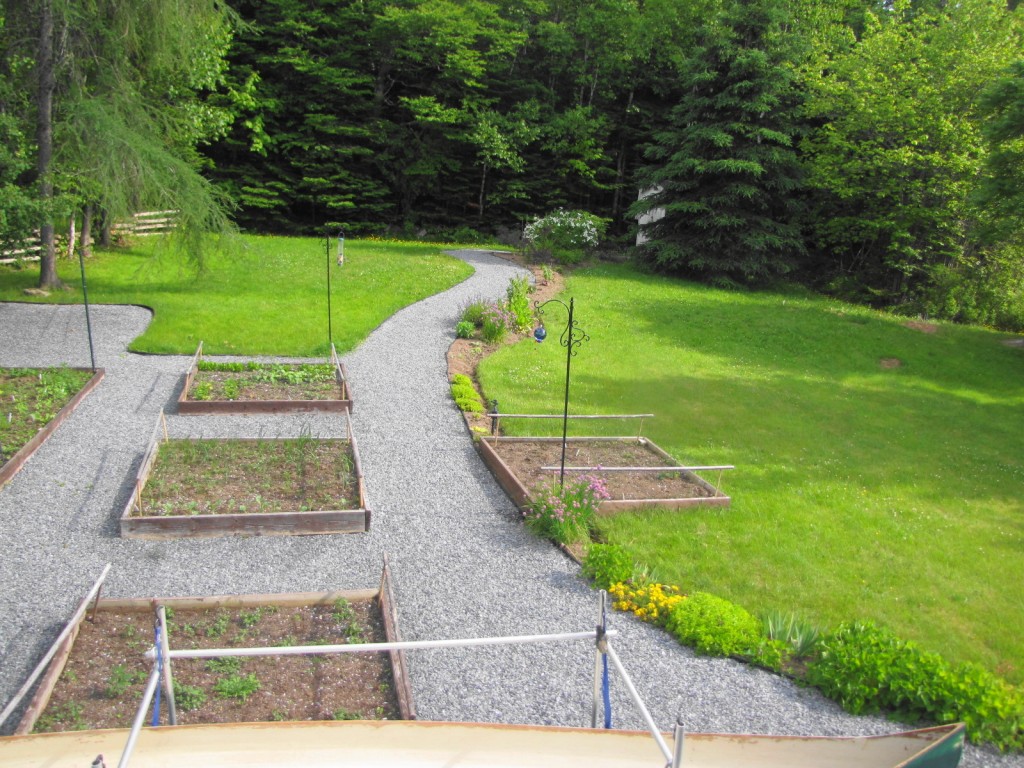 The garden is in!  And now it's just a matter of weeding and watering and harvesting (so far I've been eating lettuce and herbs and radishes.)  And yes, the big garden on the left is planted too, but so full of weeds I didn't want a photo record of it.  A perfect gardener I am not.
And the renovations on the house are moving along at a faster pace since we recently found out we will be having a whole lot of family visiting soon.  And since the kitchen table is currently the only place to sit at our house at the moment, it's time for us to get a move on!  Nothing like a deadline to get one moving.
But things are coming along.  I forgot to take "before" photos (but I remember keenly the pink insulation/pipes exposed/wires hanging from the ceiling look that our living space has been sporting for the past couple of years.)  As of today, we have….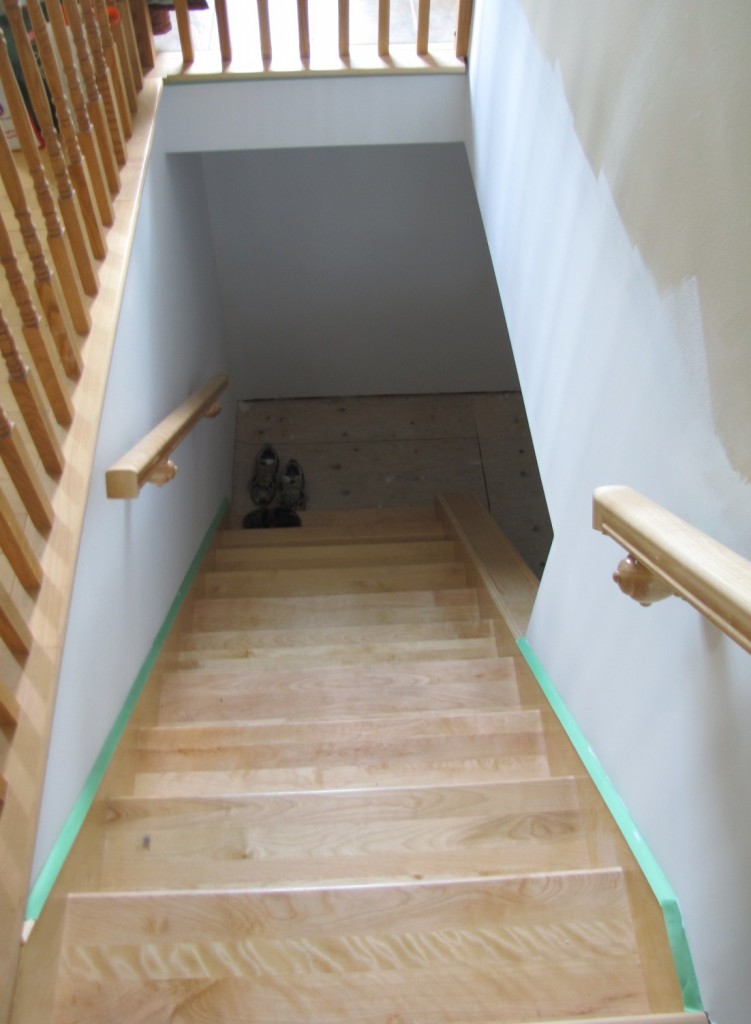 New Stairs!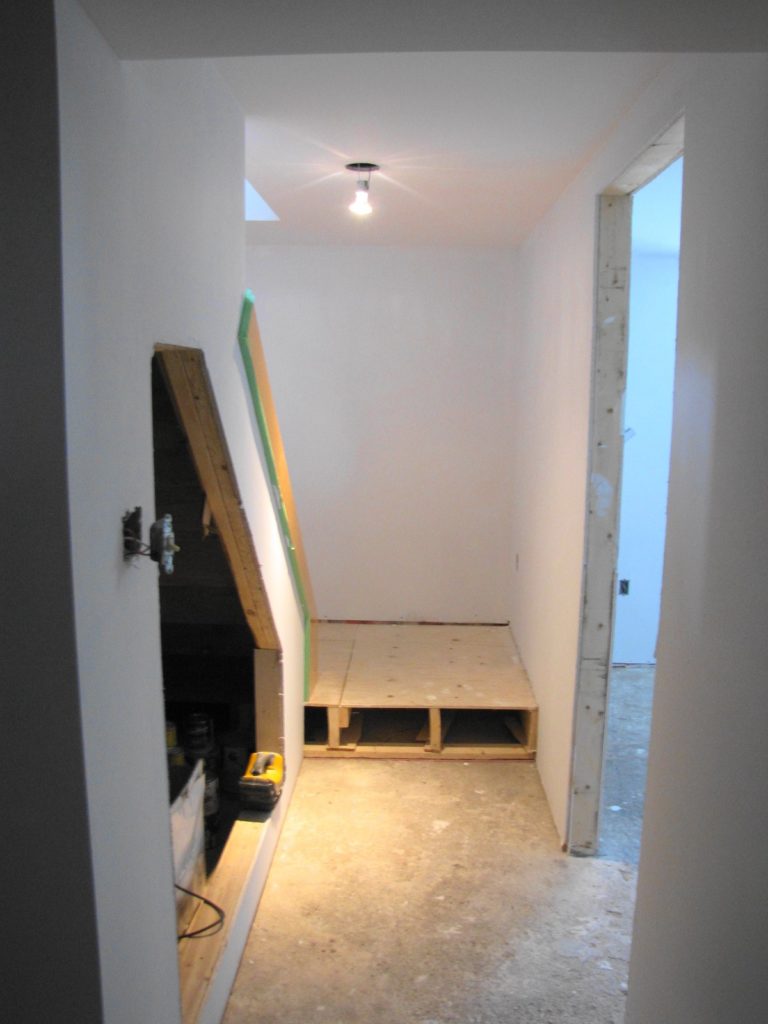 New walls!  (The cool opening under the stairs will one day be a built-in bookshelf.)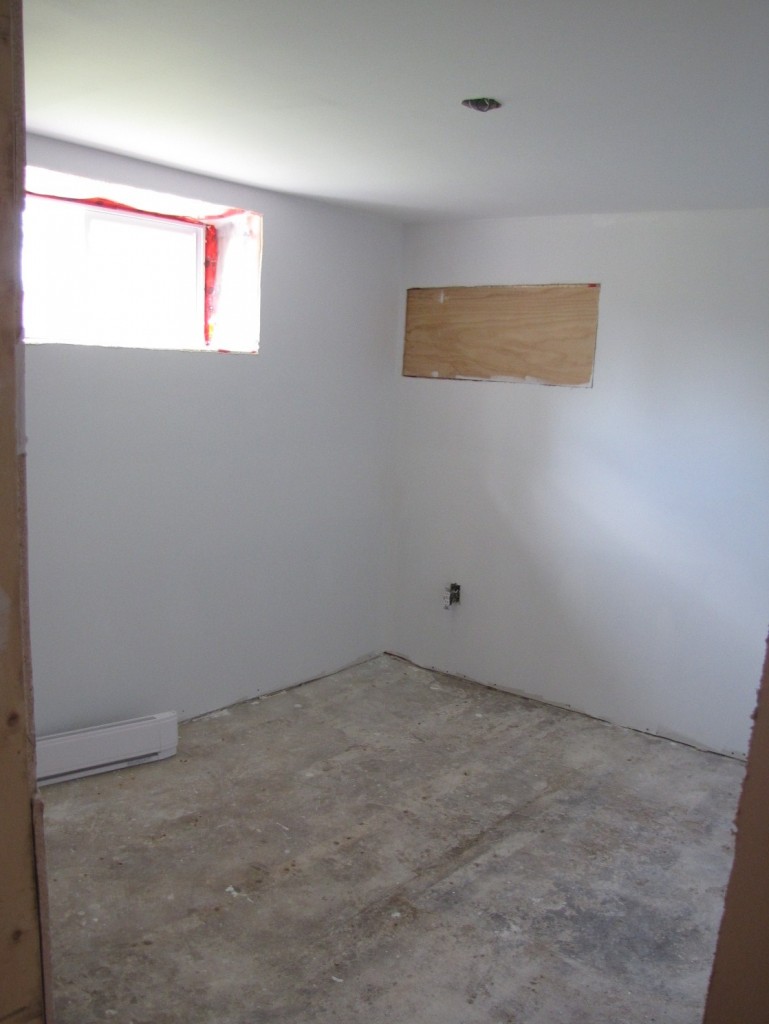 A bright and sunny office space.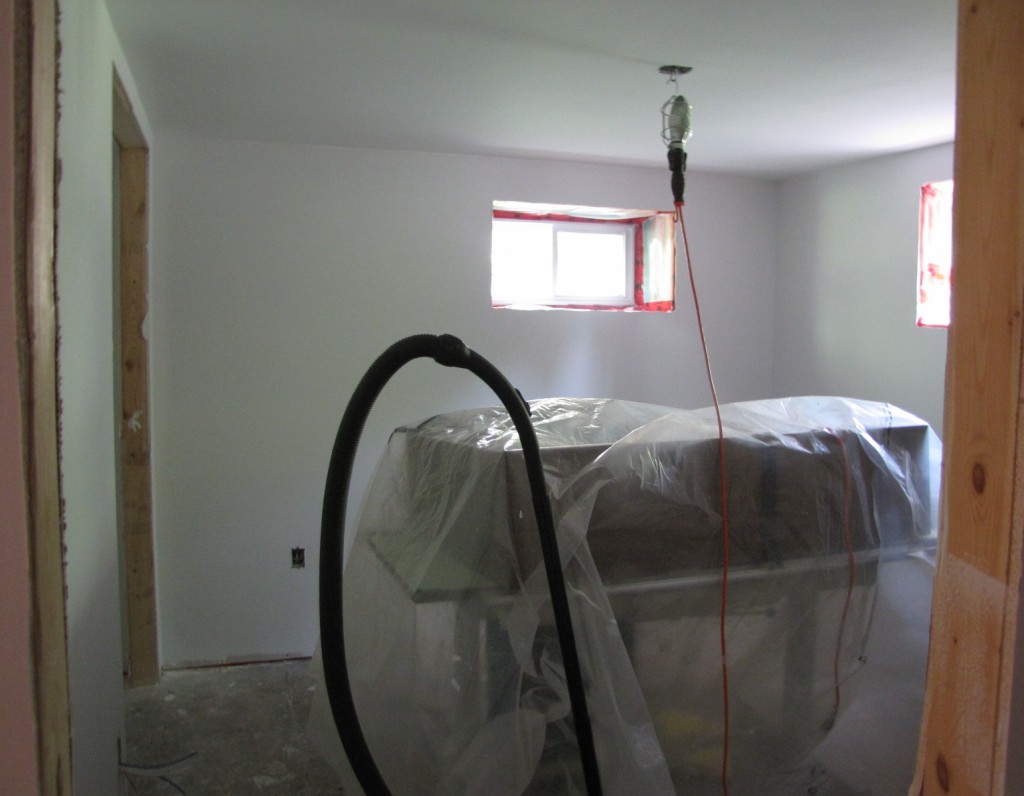 A future dedicated sewing space!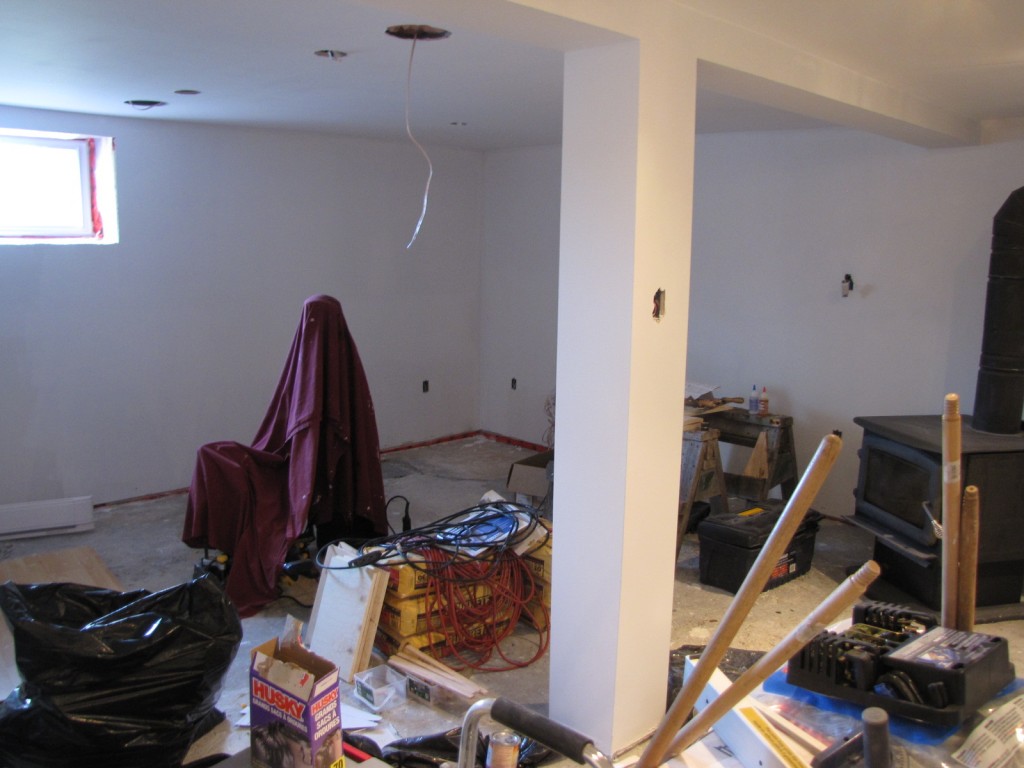 Our future family room!  (We have been without television since the renos began in earnest a few months ago…..not that I have missed it any…..)  I can't wait to be able to cuddle up to the wood stove on a cold winter's day with a good book.
It has been a long project, this house of ours.  But I feel so incredibly blessed to have this space to call our own.  And though it may not be our "forever home" it is perfect for us right now.  I wonder what we will do with all our extra time when it is finally finished?  🙂
What projects have you been busy with lately?