No matter how many times it happens, I am always amazed what a group of young children can come up with when left to their own devices.
Yesterday afternoon, we made boats.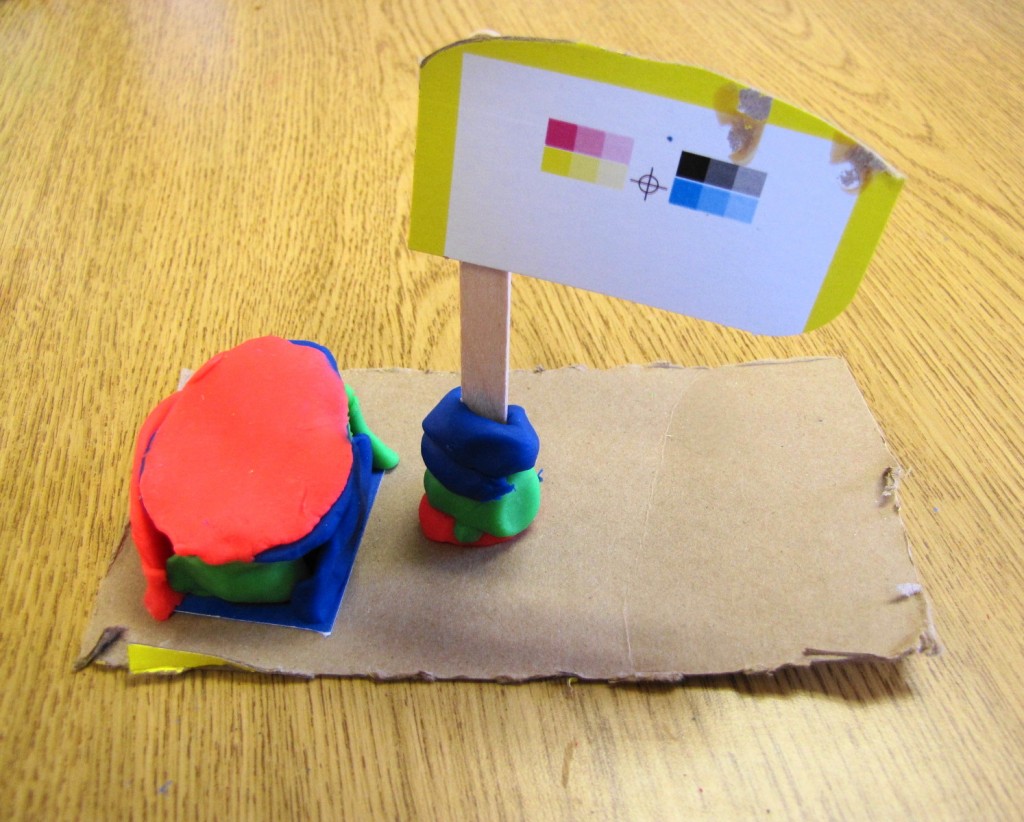 Other than providing materials, and the direction to make a boat that floats (of course!) I left them to discover on their own.
And as they worked, they discussed the merits of different materials.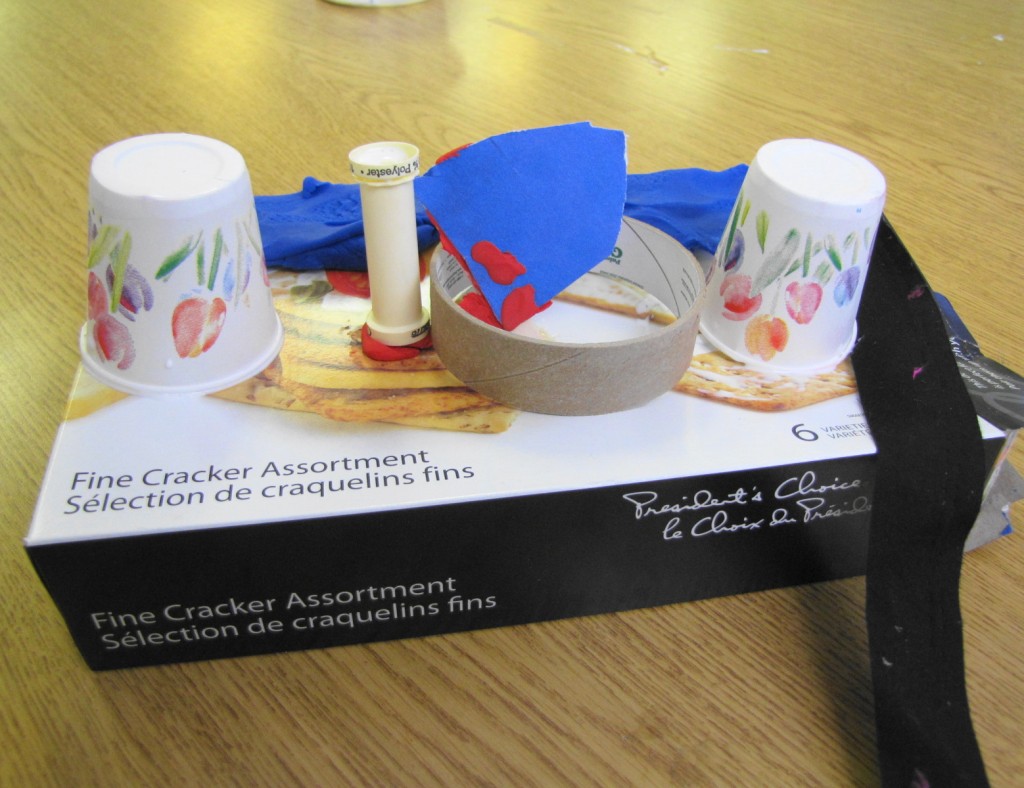 They talked about what a boat should look like.  They wondered if they made a boat a different size and shape if it would still float.
They debated whether a cardboard boat would remain afloat.
And rather than answering their questions, I asked a few of my own.  Like "If you think a cardboard boat would get too wet, what could you do to protect it?"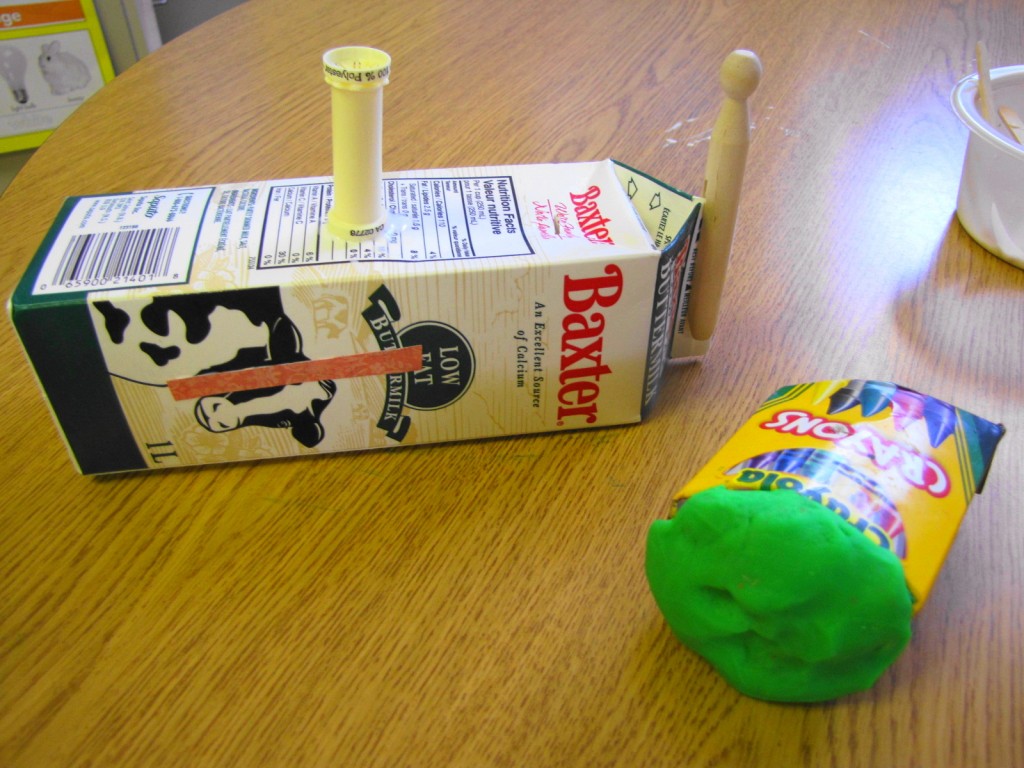 In the midst of all this boat-talk, there was also learning about working with materials.  Puzzling over how to get pieces to stick to one another, how to make holes in the middle of a box, how to balance one object on top of another, how to work with plasticine.
And as I guide them to learn and discover on their own, I know the learning runs much deeper than the things I simply tell them.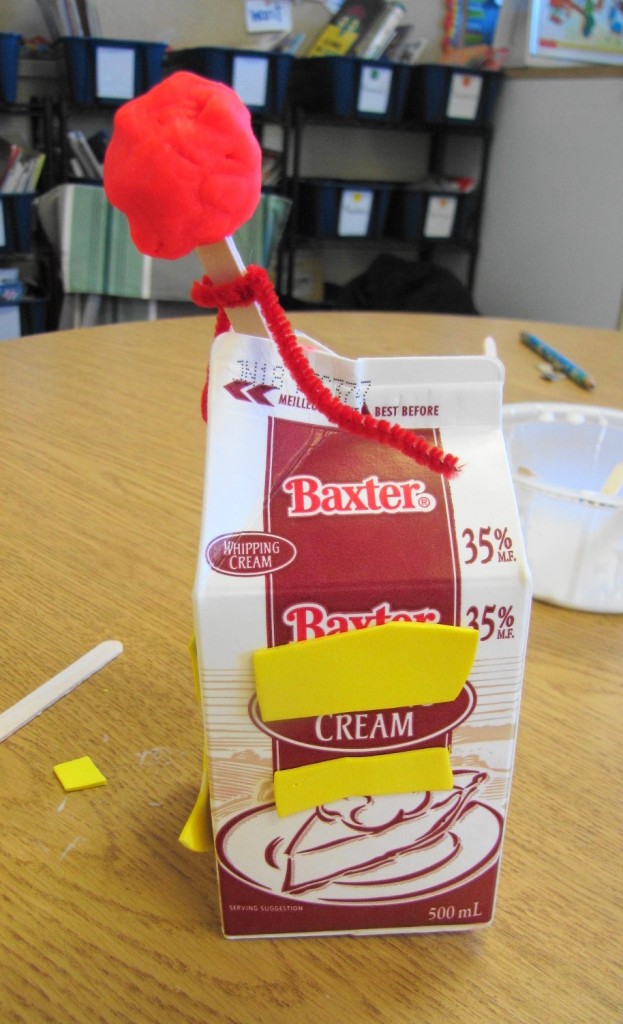 And then, with twelve brand new boats in hand, we headed outside to test the waters!
"It floats!"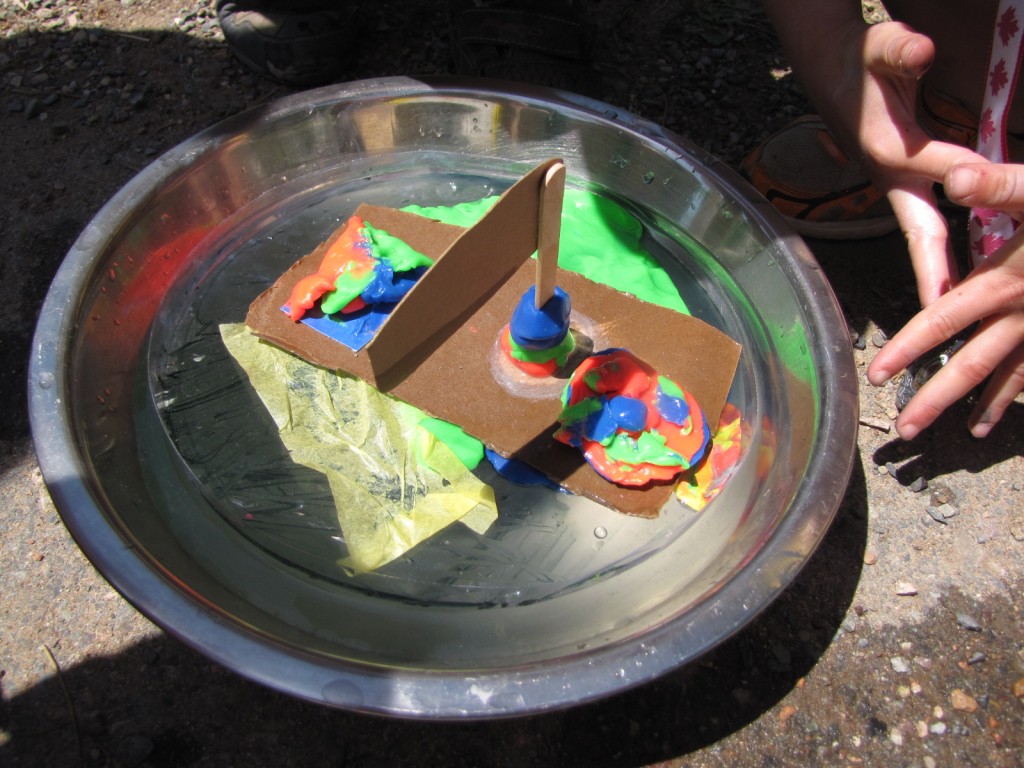 "It floats!"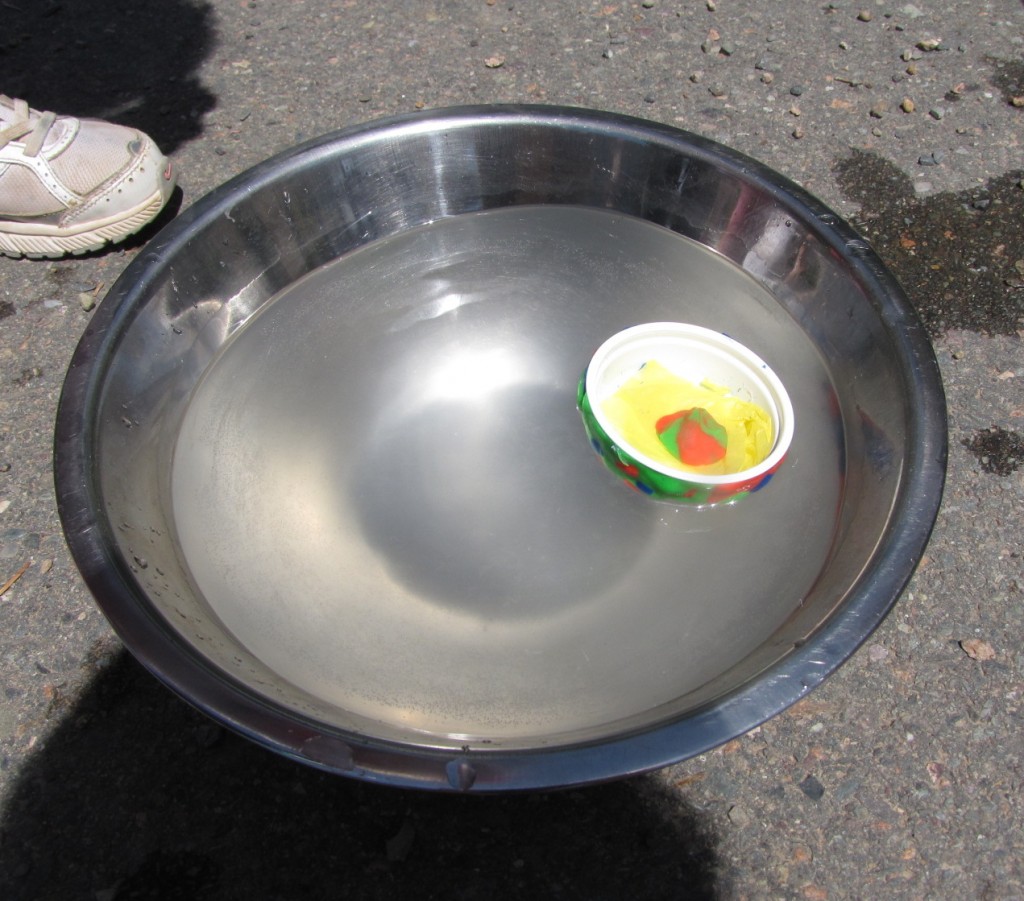 "It floats!"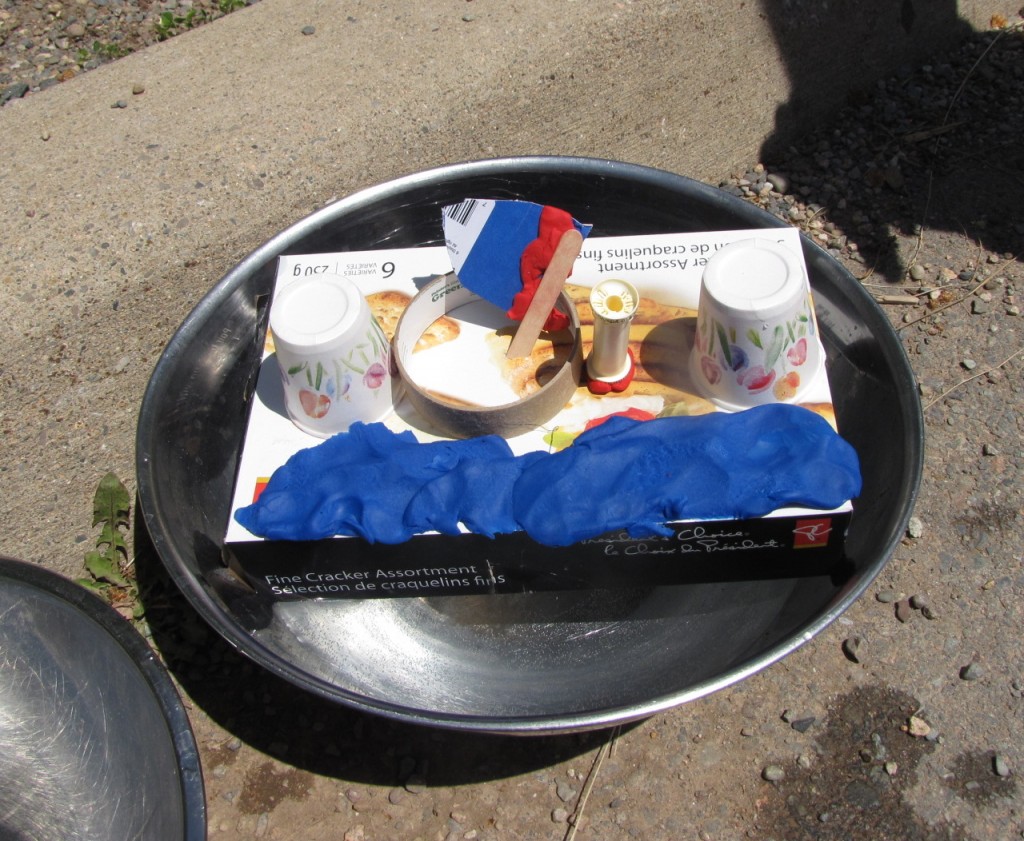 "Shipwreck!!!!!"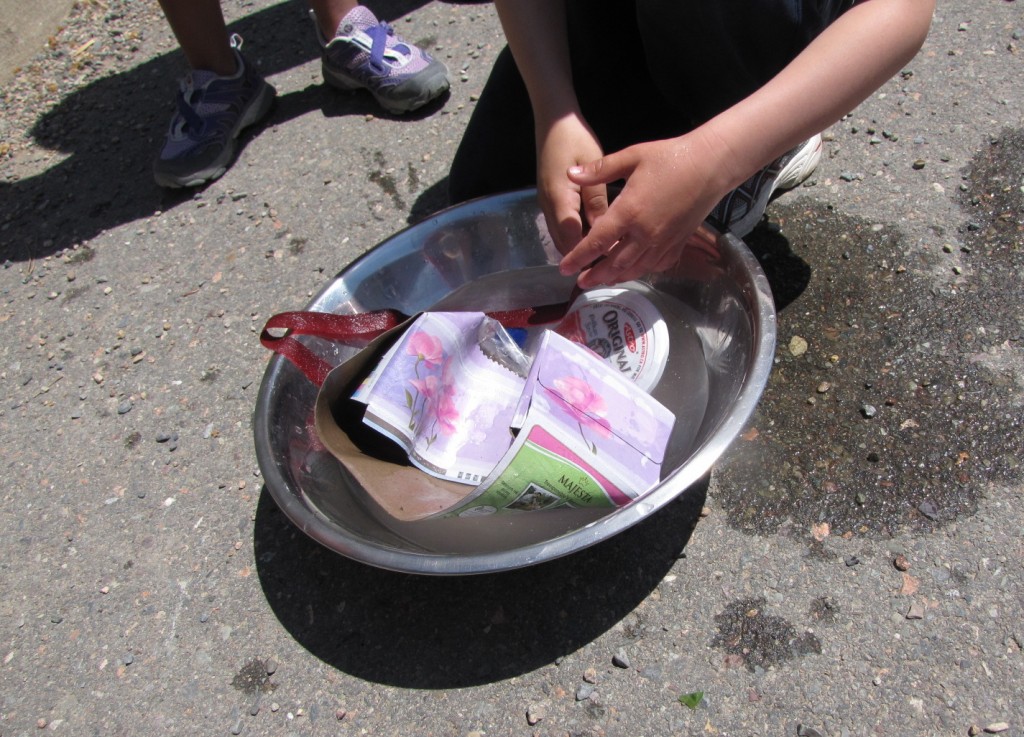 "Hmm…what happens if I put water inside my boat……"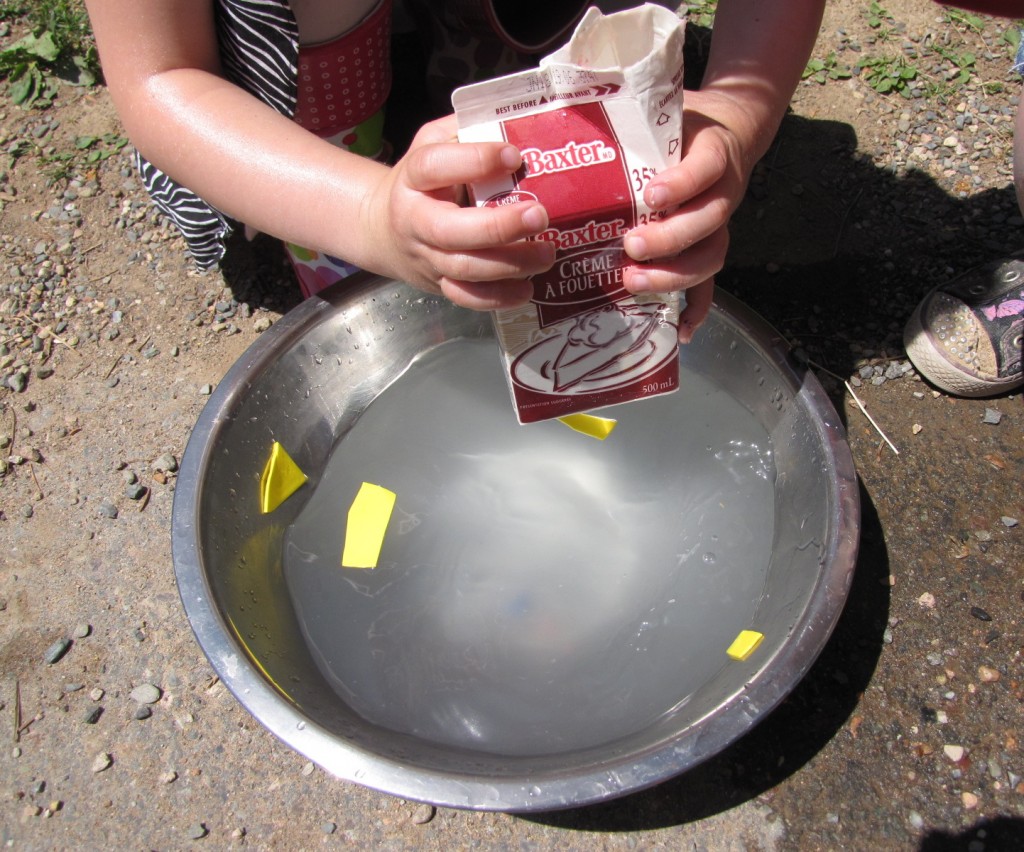 "Hey!  This yellow tape floats!"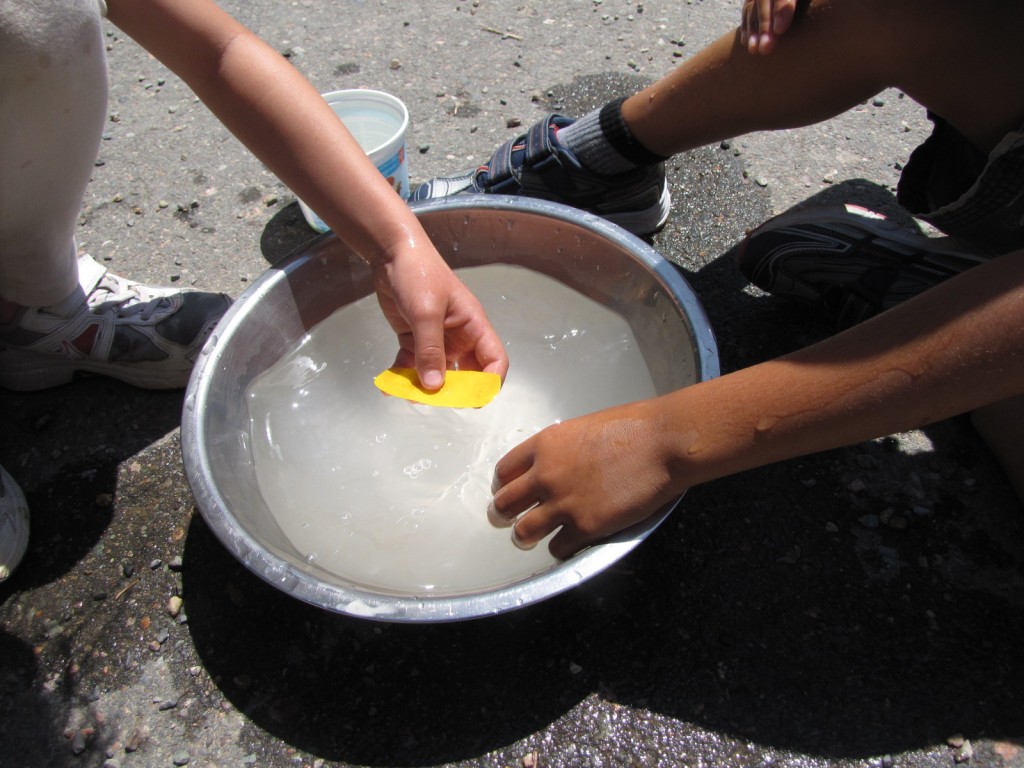 And then the bowls of water became vessels for all sorts of floating things on the playground.  And then sand from the sandbox.  And lots of stirring with fingers and squishing and scooping of mud.  My young scientists were still at work discovering long after my job was done and the after school program began.
Taking it Further
Older children could test out materials and models before designing what they feel to be the "best" model
play an advanced game of "will it float?"  Go beyond the usual items.
Learn about different types of boats and build a boat for a specific purpose
Take water exploration in new directions.  Provide funnels and tubing and containers and see what they can come up with (I once did this with a small group of seven and eight-year-olds who spent several days designing elaborate water-moving machines.)
Have children find ways to make their boats move in the water (and maybe even have a boat race!)
Don't you just love it when learning is so much fun?