When I was deep into gardening plans this winter, wanting to grow more things than we have room for in our current gardens, I thought "wouldn't it be great to turn the big patch of lawn in front of our house into a garden?"
There were many reasons this would work – we already had plantings on the other side of the house and this would even things out, it's a hard space to mow because of the hill, and we need the space.  Hubby had his reservations, but decided to trust me on this one and went ahead and ordered the necessary soil and compost.  (I love that man!)
So, on Saturday morning, when I woke up, the front of my house looked like this.  (Well, not exactly like this because I forgot to take a before photo, and this was taken a few years ago, but you get the idea.  There is lawn in front of the house.)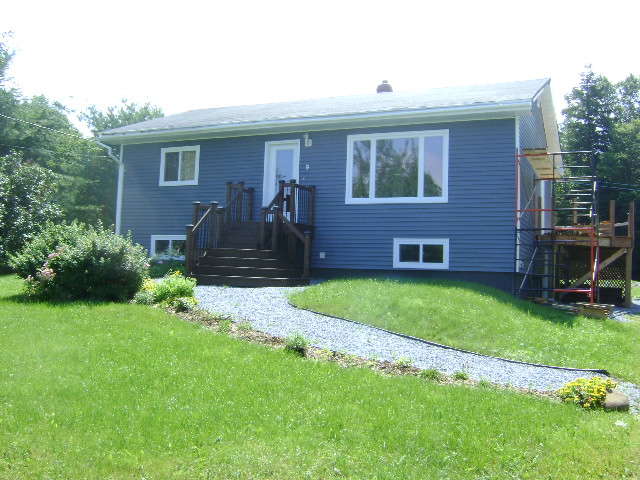 About mid-morning, it was looking more like this.  We put down thick layers of cardboard to suppress the grass and started piling 6 inches of soil/compost on top.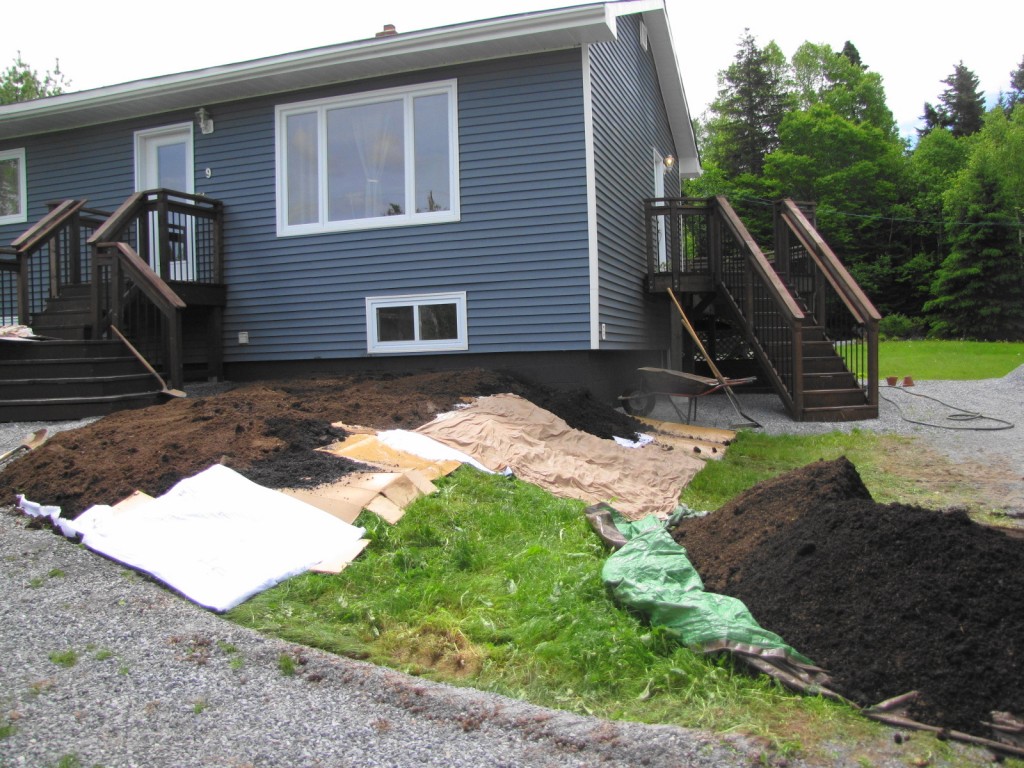 By the end of the day – success!  Instant garden!  I transplanted a few plants from elsewhere in our gardens, plus seedlings I had started a couple of months ago indoors.  Then I planted the rest of the space with seeds for a variety of flowering plants.  Hopefully the birds won't discover them before they have a chance to sprout.  Next year, when the grass and cardboard has had a chance to decompose, I will probably plant a few bushes along the house.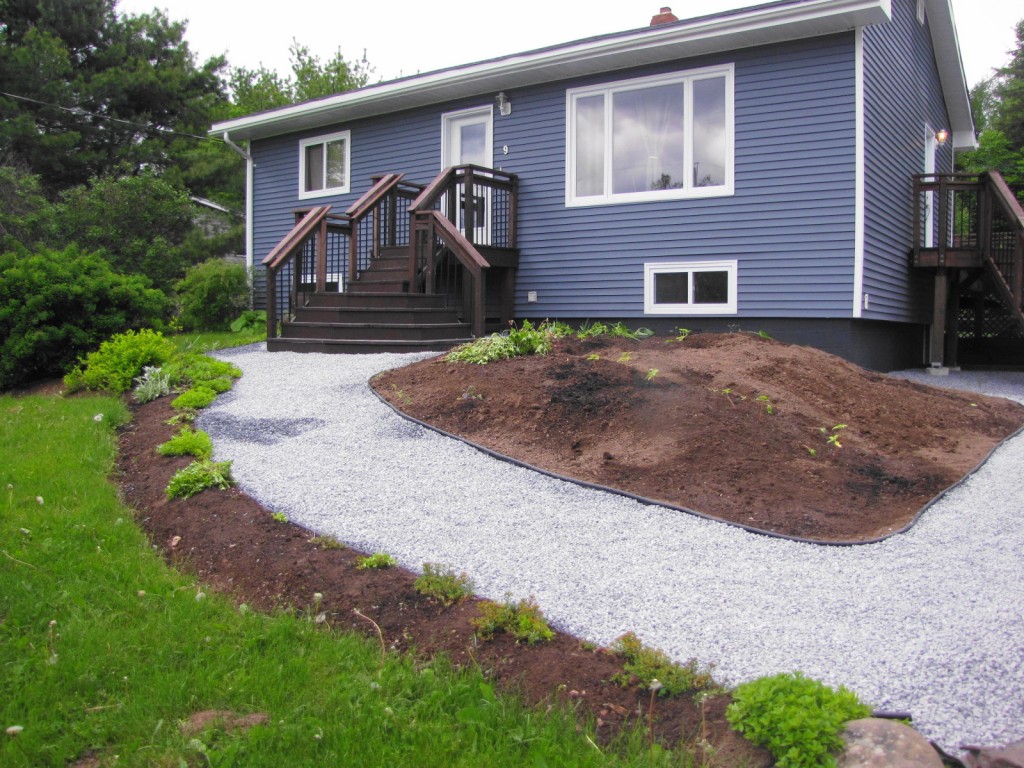 Hubby also took the opportunity to re-do our walkway, and I rearranged the other front flower beds and topped them up with soil and compost.
Not bad for one day's work!  (But goodness were my muscles sore this morning!) 🙂
What's growing in your gardens this year?