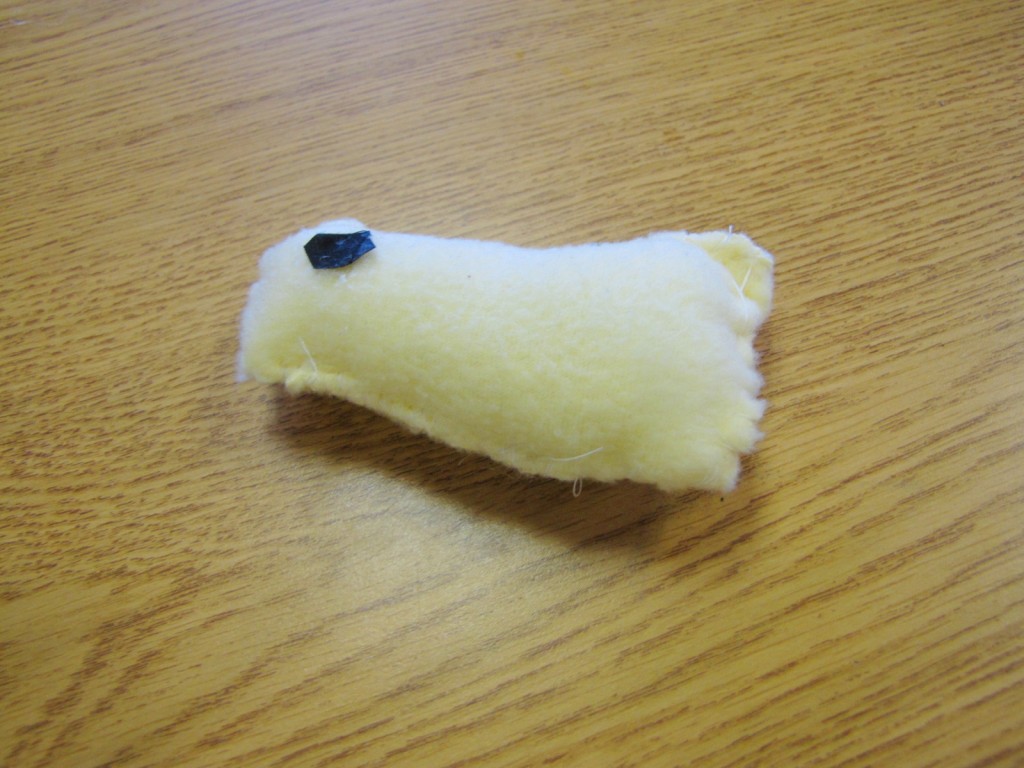 For the last few months I have steadily been teaching my students how to sew.  It began with a plastic canvas project that was part of a special "learning lab" that we do at my school.  To introduce the topic of sewing I brought in a number of things that I had made for students to see.  Including an elephant stuffie.
"You made that stuffie?"
"How did you do that?"
"Are we making stuffies?  Can you teach us to make stuffies?  Yeah!!!"  (coupled with lots of jumping up and down and cheering from the rest of the group.
Well, we weren't making stuffies.  But I promised the students that if they worked hard at learning how to sew that one day we would make stuffies together.
And hard they worked.  Every single one of them sat on our meeting mat for an hour (this is Kindergarten and Grade One.  This is not something I see every day!) stitching colourful yarn in and out of their plastic canvas shapes.  Some of them even got mad when school was over for the day!
Right.
So almost every day after that I was asked "Are we going to make stuffies today?"
And then the day finally arrived – stuffie day was here!
I kept things simple for this young crew.  For some of them, this was the first time they had been allowed to handle a sharp object! 🙂
They began by drawing and cutting a basic stuffie shape out of scrap paper to be their pattern.
Then they chose their fabric and used their pattern to cut out the body of their stuffy.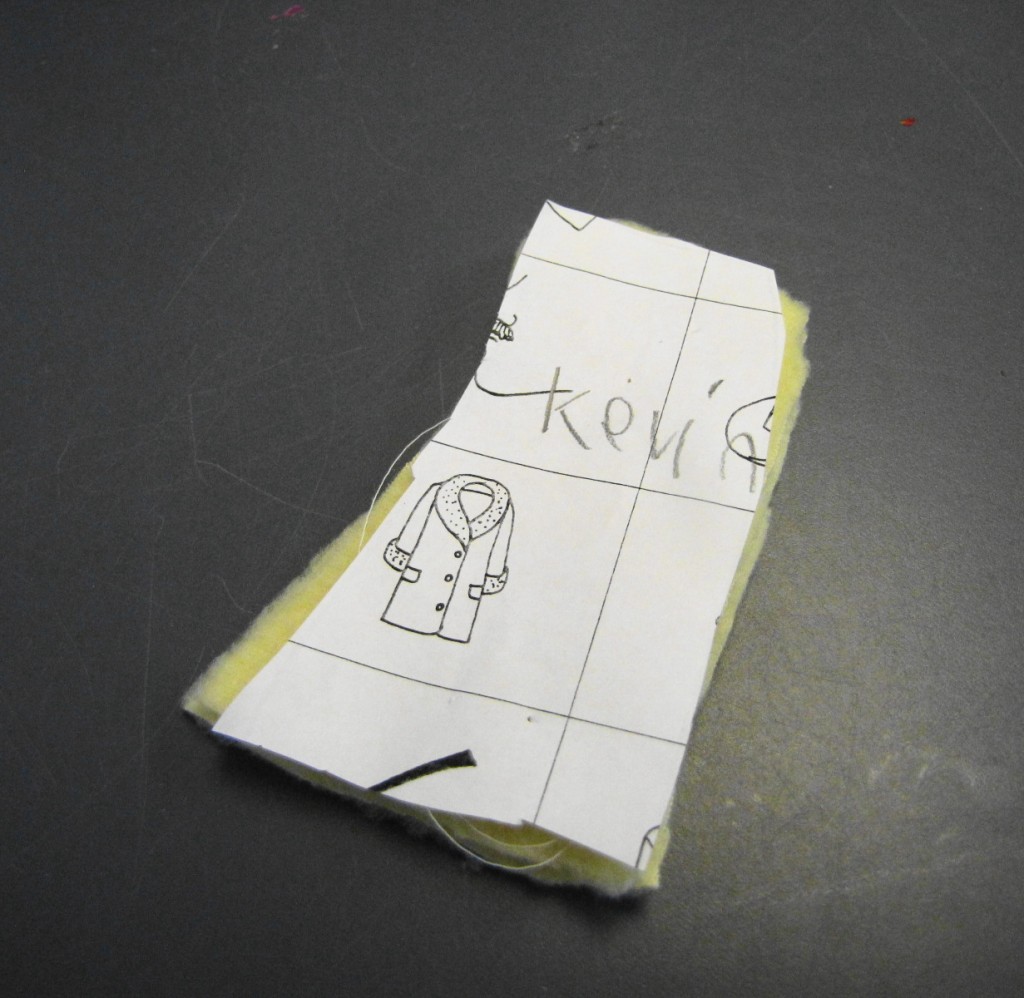 That evening I started a needle and thread for all of them.  That way they could get right to sewing the next day without waiting for me to help them thread their needles.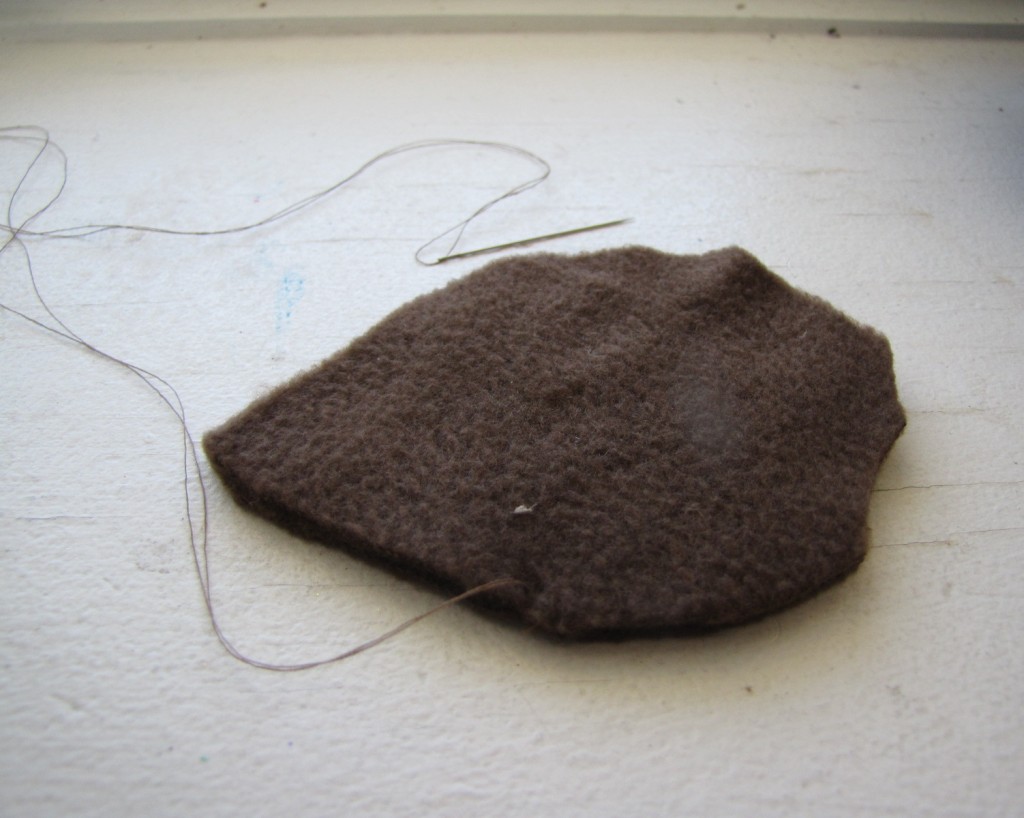 They watched intently as I showed them how to do a whip stitch (which they remembered was like going around the edge of the plastic canvas.)  Then I let them on their own!  There were a few tangled threads, one or two poked fingers, and a lot of needle threading, but then it was time for stuffing.
"Eek!  What's that?  It's so fluffy!"   Suddenly a group of small hands were plunging in and out of the stuffing bag.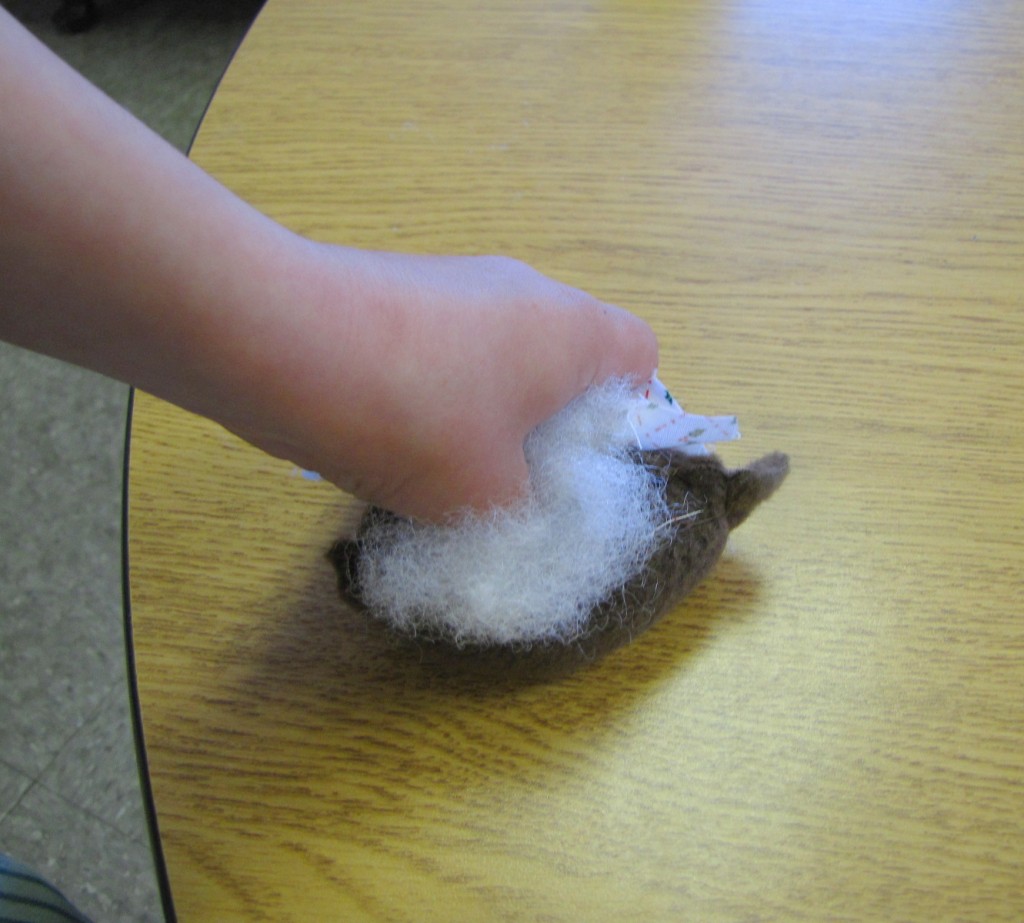 Once they had their fill of feeling the squishy stuffing, they stuffed their critters and sewed the final hole shut.  I helped them with tying the knot in their thread and they were on their way!
Out came the fabric glue and a huge bag of scraps from my sewing room, and they went crazy adding eyes, noses, fins, legs and tails.  Then they came back for more sewing so their stuffies could have pillows.  And blankets.  And collars.  And whatever else they could think of.
Seriously, how cute are these critters?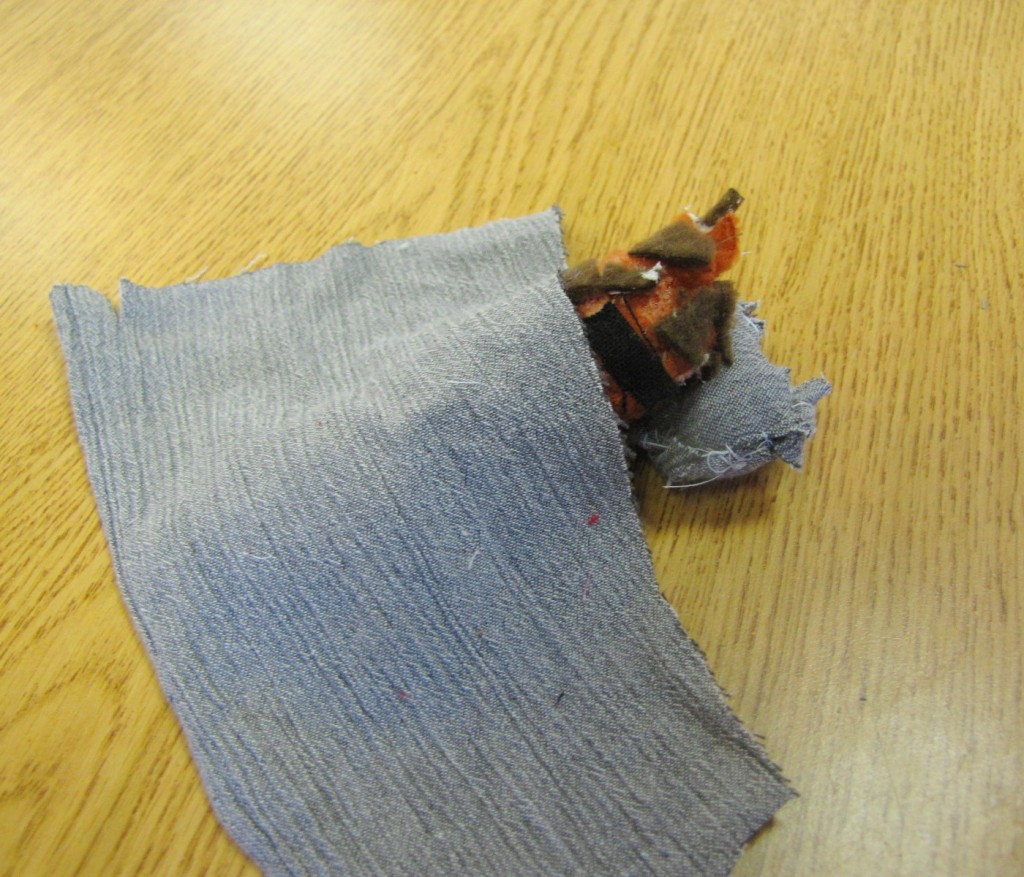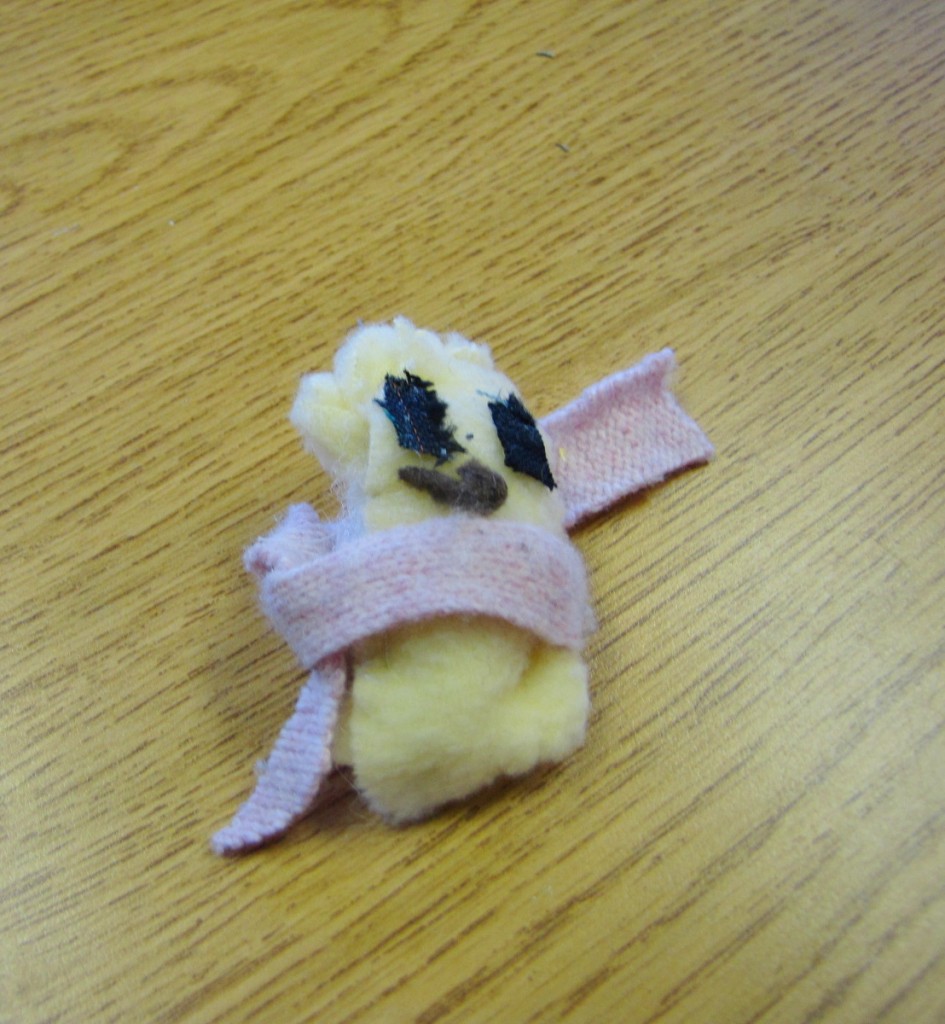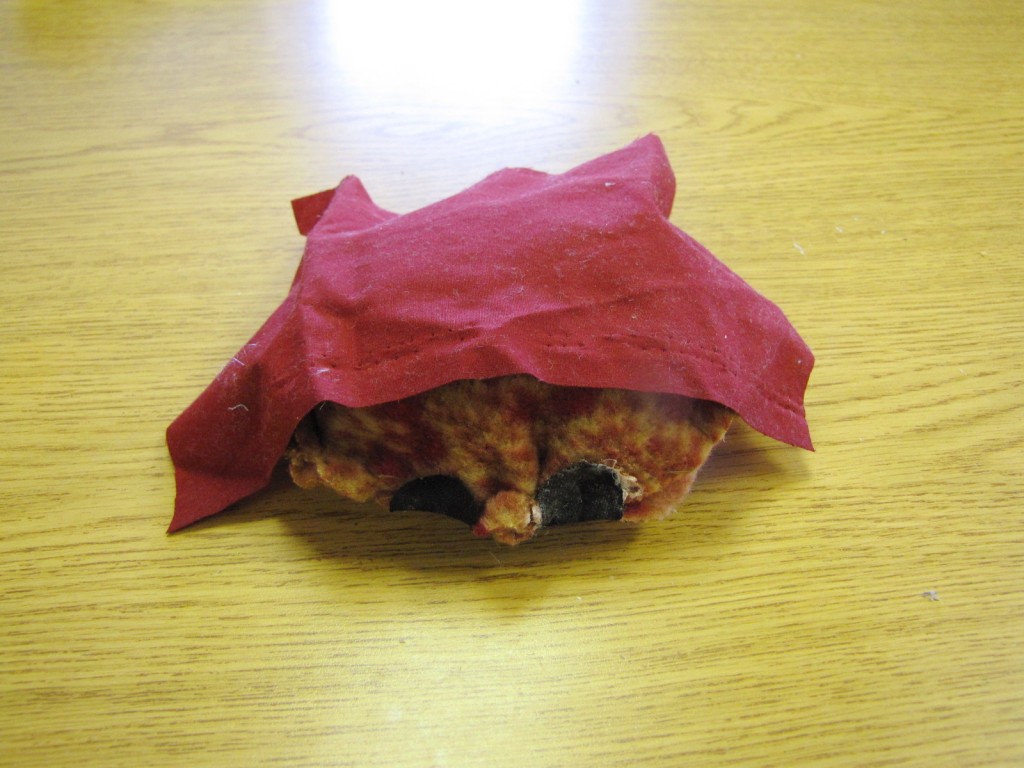 Yesterday, I brought our bag of sewing supplies out again and asked if anyone wanted to sew.  I had an instant stampede of students to the meeting area!  So more stuffies were made, and this time some of them realized that they could sew on their legs, eyes and ears and didn't have to use the fabric glue at all.
And I'm a happy teacher, threading needles, tying knots and watching all of the sewing happiness!
Have you taught kids how to sew?  What projects have they enjoyed the most?