Ever have one of those projects that you knew would be a little challenging, but stretches you more than you ever thought it would?
This project was one of those.
The task: bring this colouring page to life.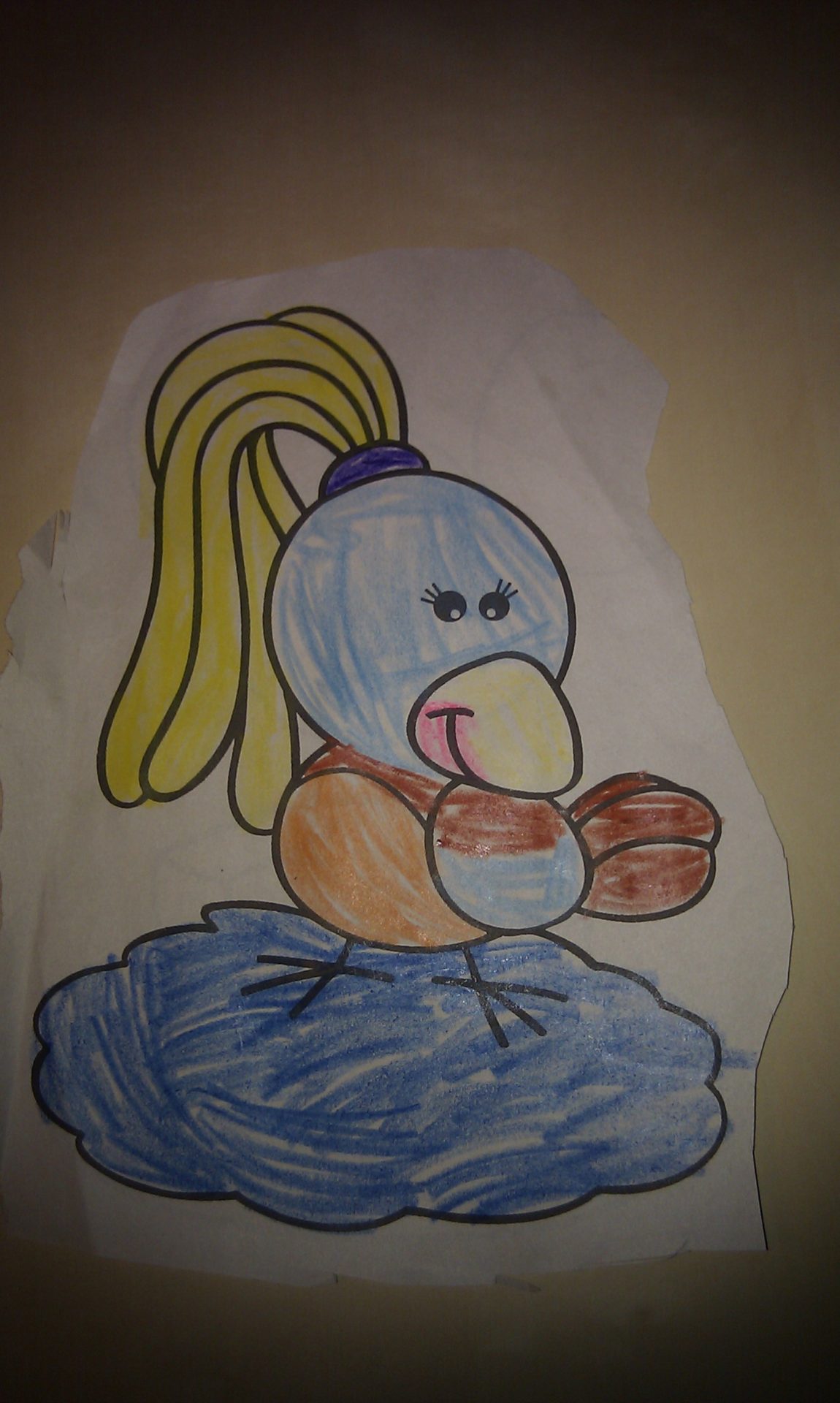 It wasn't the drawing itself that was tricky, but finding the right balance for the body, the right proportions in 3 dimensions, the right materials for the feet, so that they would be sturdy enough for her to stand on, and yet soft at the same time.
I will not call a project done until I am happy that the final result is a direct reflection of the drawing. It took many hours of work to get this one just right, including a consultation with my structural engineer hubby (love you hubby!).  When the final bird took her first flight, she left In her wake piles of bird heads, bodies, and feet in various sizes and shapes strewn about the floor of my sewing room (I'll admit it was a teensy bit creepy…)  But such is the nature of creating something new.
And here she is, having flown off the page and into the real world!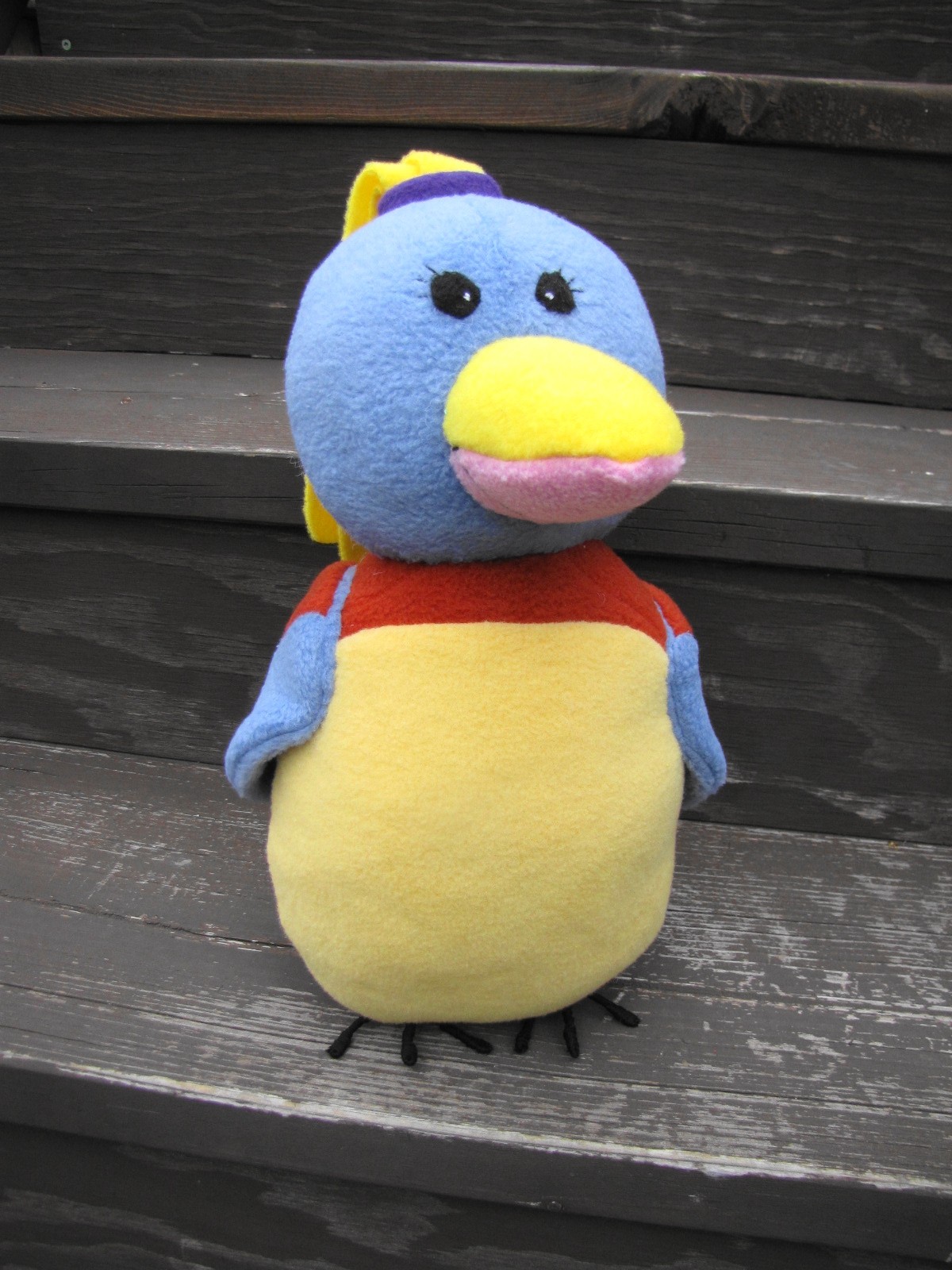 I have definitely emerged with some new sewing techniques under my belt and a fierce pride over this little bird.  (It's always the things we work for hardest that we are proudest of, don't you think?)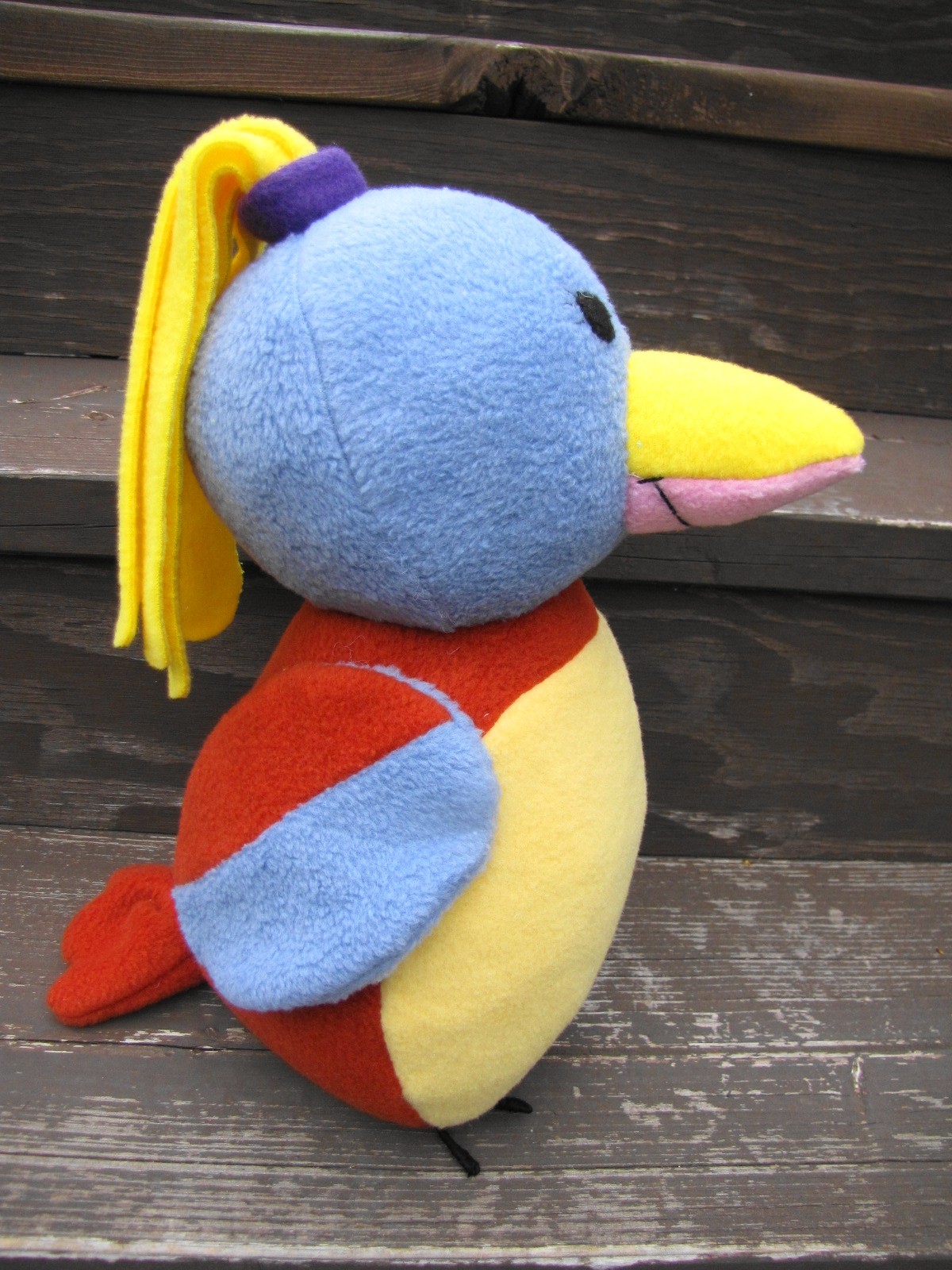 I hope she is well-loved by her new owner!
What have you been learning lately?