This might just be one of the sweetest create-a-creature creations yet.  It started with this painting.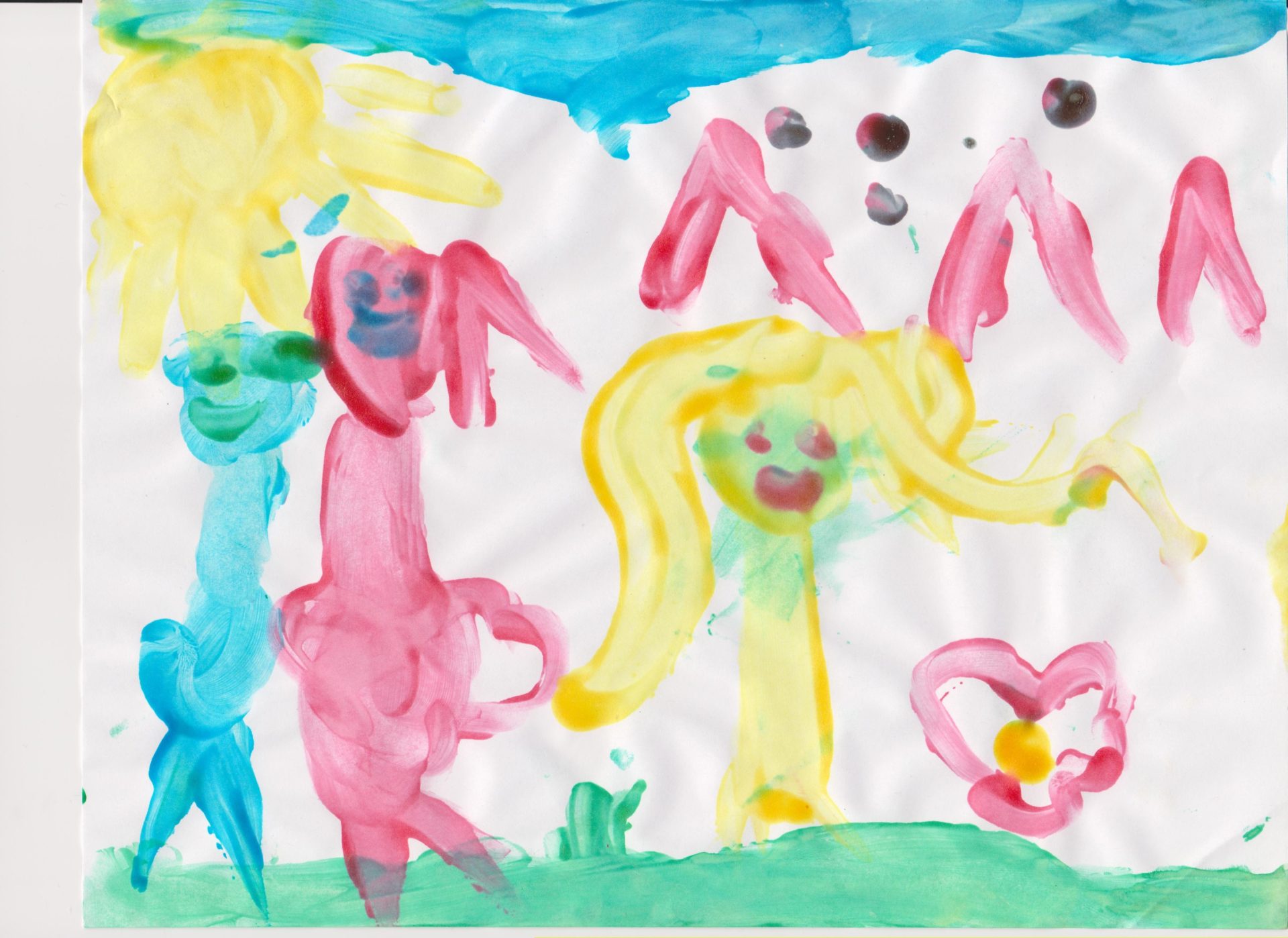 Cute, right?  But these aren't just random people, these are the artist's family!
And now they have been brought to life.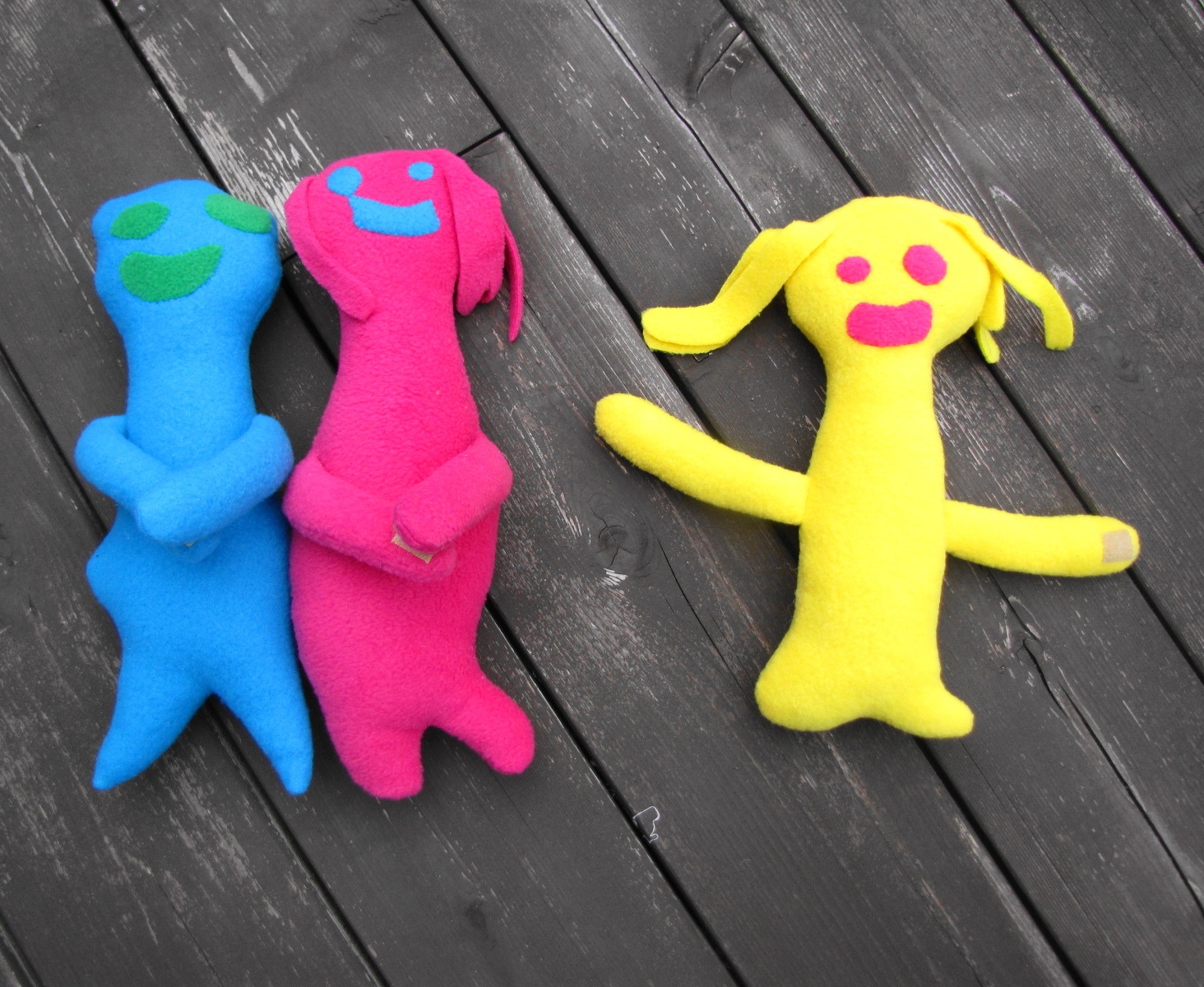 Complete with arms and velcro hands so they can hold hands….and they are long enough that they can hug, too! (and don't they look like they would love a hug?)
I am sure they have a lot of love awaiting them when they get home!