It seems to be all about food here at Artisan in the Woods this week.  I've been feeling overwhelmed and under motivated lately – does this ever happen to you?  But we do have to eat, so things are still happening in the kitchen! Here are two more favourites inspired by recipes in The Food Matters Cookbook by Mark Bittman.
We've been munching on these for the last week and they are the perfect snack (and we've even had them for dessert!)  Hubby likes nut snacks best, I'm more partial to the fruit, but they are both good.
Both call for cereal.  I almost never buy cereal but happened to have just bought one for hubby that he ended up not liking.  It was one of those cereals that is a mix of flakes and other assorted pieces of all shapes and sizes and it worked well, so I think just about any cereal would work.  Next time I might sub in some nuts and/or seeds or more dried fruit instead.  Hubby has also asked for me to make a batch of nut snacks with chocolate chips.  Not quite as healthy, but I am sure they would be good!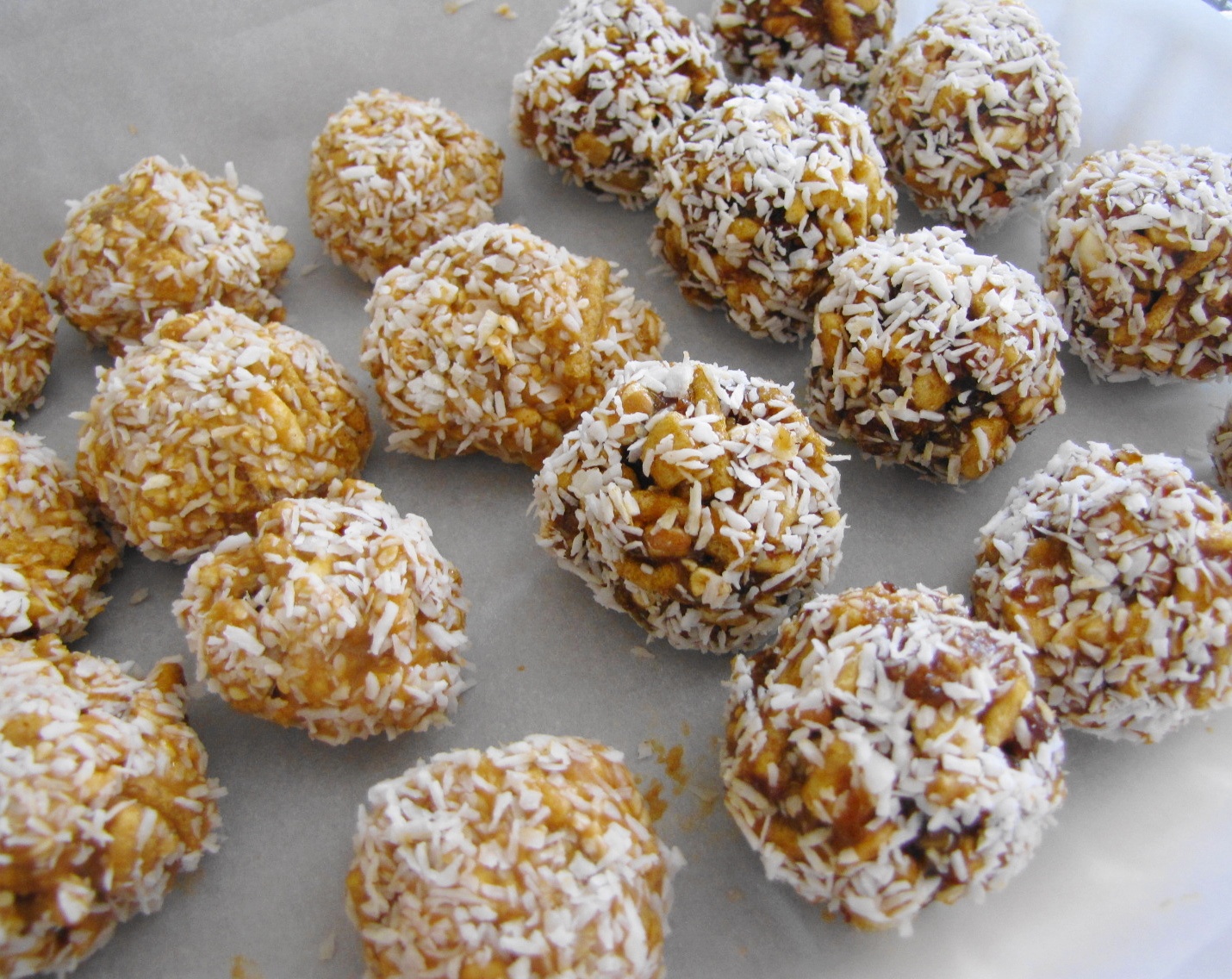 Fruit Snacks
Adapted from "Fruit and Cereal Bits" from The Food Matters Cookbook
1 1/2 cups dried fruits  (include some soft fruits like dates, figs, or prunes)
2 tbsp oil
2 Tbsp honey
Water or juice, as needed
1 cup cereal
shredded, unsweetened coconut (or cocoa)
Puree fruit, oil, and honey in food processor, adding water if necessary.    Fold in cereal.  Roll into balls and then roll in coconut.  Store in the fridge.
Nut Snacks
Adapted from "Crispy Rice Treats" from The Food Matters Cookbook
2 cups cereal
1 cup nut butter
1/4 cup honey or maple syrup
1/2 cup chopped nuts or seeds
1/2 cup chopped dried fruit
1 tbsp spice (optional)  curry, cinnamon, cloves, nutmeg, ginger, etc.
1/2 cup shredded unsweetened coconut
Combine.  Use wet hands to form into balls.  Roll in coconut.  Refrigerate.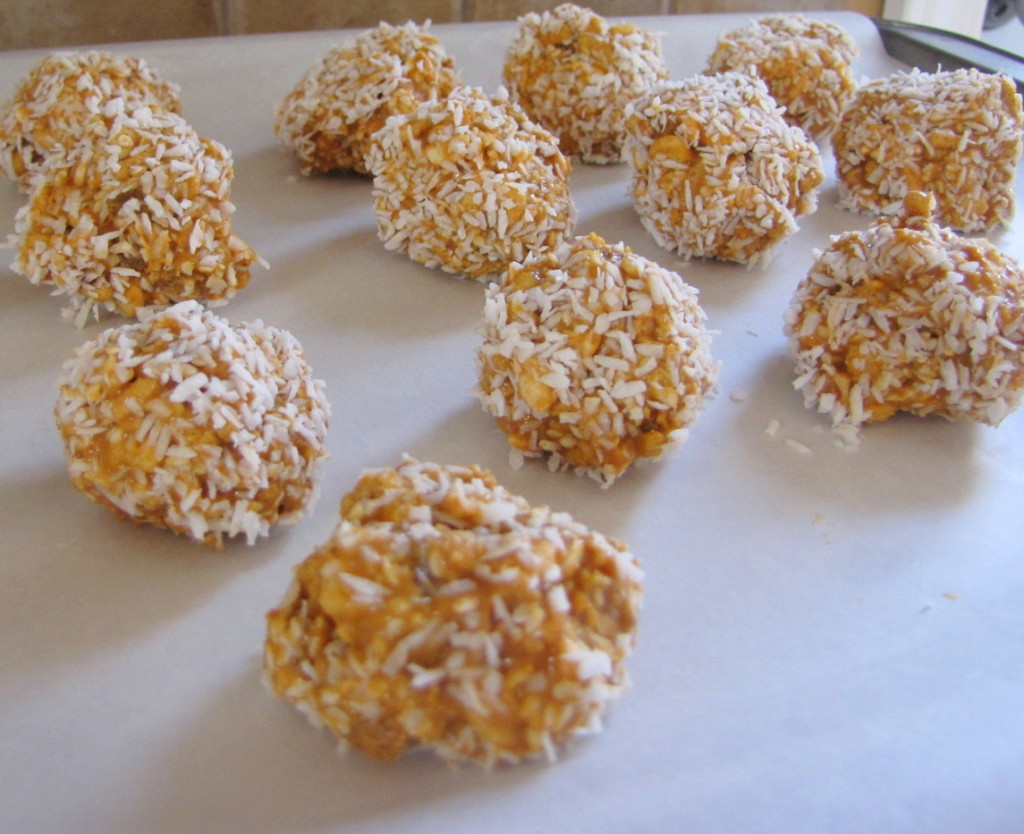 What healthy snacks do you enjoy?