Last week I had one of those days where there was a lull between custom orders, and it was just me and the sewing room and a whole day ahead.
And so I did something that I haven't done in months – I went through my bin of UFOs, and projects "to start" and cleaned it out right to the bottom!  I found I have lots of great patterns and fabric ready for summer tops and dresses (and hopefully will make the time to sew them this year!)
I also discovered three cute little bags that I had cut out but never sewn together.  As I finished the first, I thought I might write up a bit of a pattern review, but have since discovered that the pattern is no longer available, so I won't bore you with pattern details for a pattern you can't even try!
Here is the first one, pretty in summer stripes!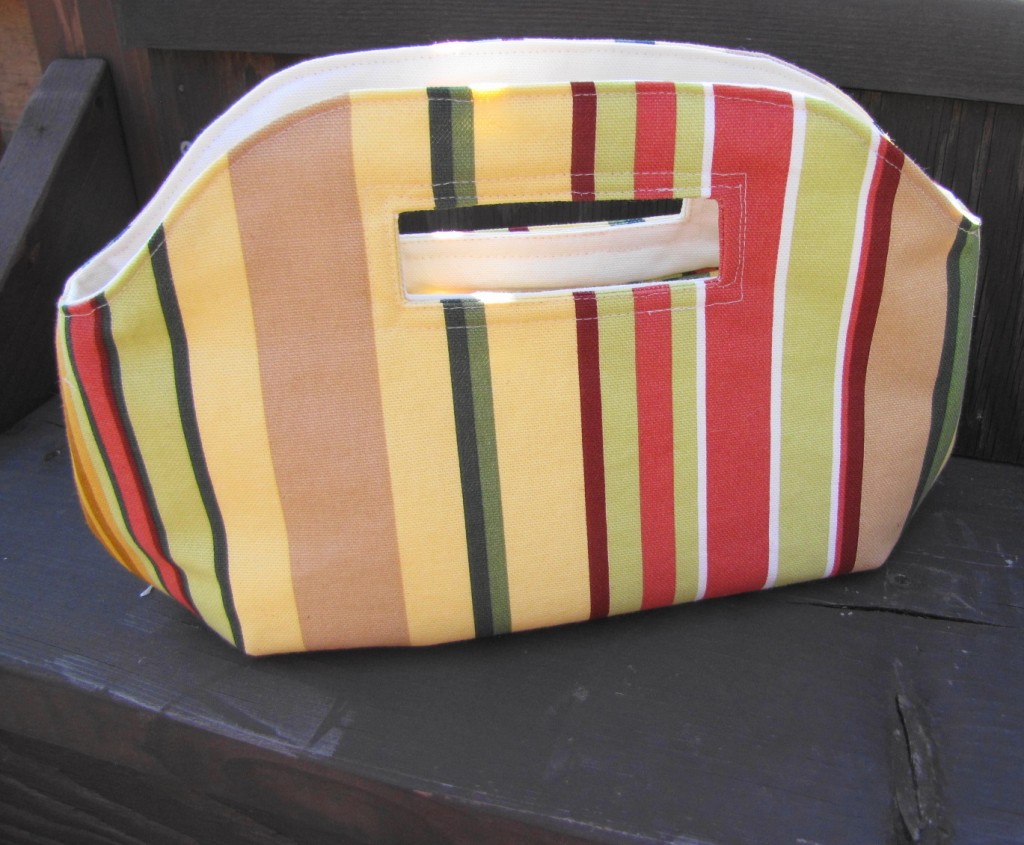 The inside even has a pocket, and I really like how the handles are part of the bag itself.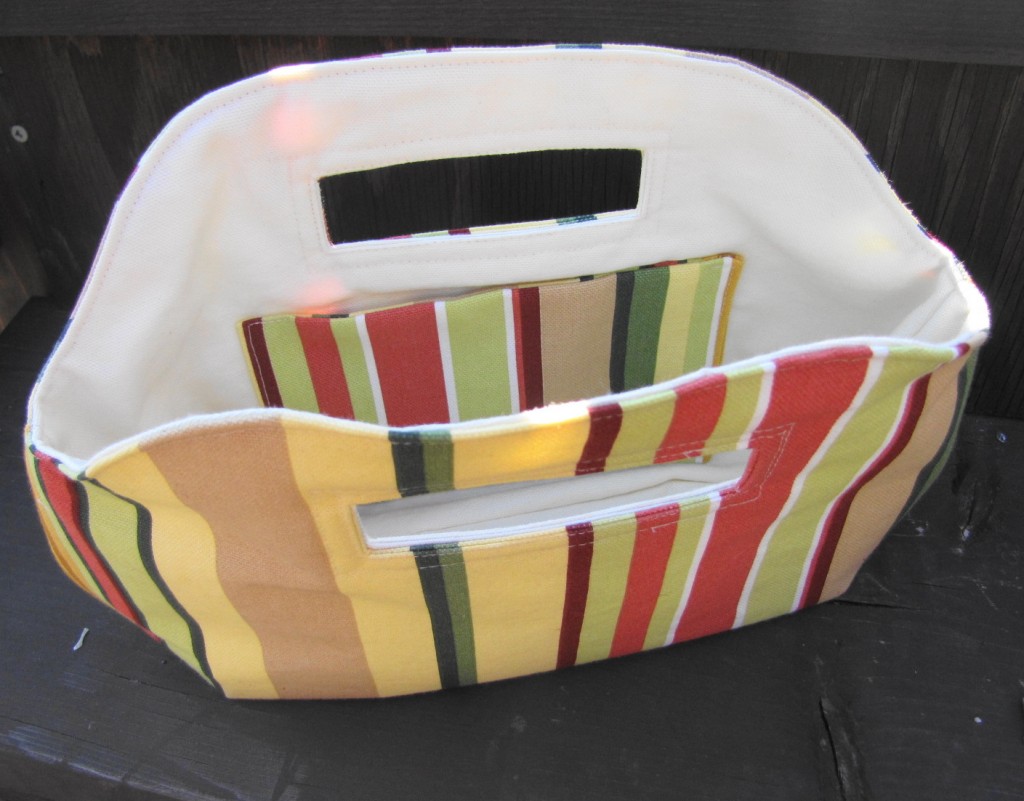 The original pattern is Keyka Lou (they have lots of great little handbag PDF patterns!)  but Amy Butler has a pattern for a similar, if bigger and boxier, bag.  A coworker of mine uses a very similar bag for carrying her lunch and I have always admired it and now have my own!  Oops!  On further clicking I have discovered that Keyka Lou sells their retired patterns for $3!  So if you really like the bag, you can buy the pattern here.  It's a good little pattern all in all, although I found the handles a little finicky and am trying to work out a better way to do them.
Have you found anything interesting in your UFO or "to make" pile recently?