I have been extremely blessed, over the last few years, to be able to help one of my friends homeschool her three children.  It's a bit of a story as to why and how this all happened, but suffice it to say it started as going to help out a friend, but, as someone who doesn't have children of her own,  it has been double the blessing in my own life to spend so much time learning, playing, crafting, walking, exploring, and just hanging out with her three awesome kids. And although it's not always easy, it's been a joy to be able to teach them, get to know them, and to watch them grow.
One of my young friends loves Barbies and fashion more than anything.  And since today is her birthday, I thought  what better way to honour both of her loves than by making Barbie a new outfit?  (But shh….don't tell, as she won't get them for a few more days.)
I have never attempted sewing something so small as a Barbie outfit before, but as I suspected, the online world is full of amazing tutorials for making Barbie countless outfits at all levels of difficulty.
After perusing a number of great tutorials and Pinterest boards, I settled on creating two different skirts, and a sleeveless turtle-neck top.  Purple is this teenagers favourite colour, but as I did not seem to have any appropriate purple fabrics on hand, I settled instead on adding some pretty purple flower beads to dress up the turtleneck and to coordinate with the purple flowers in the skirt.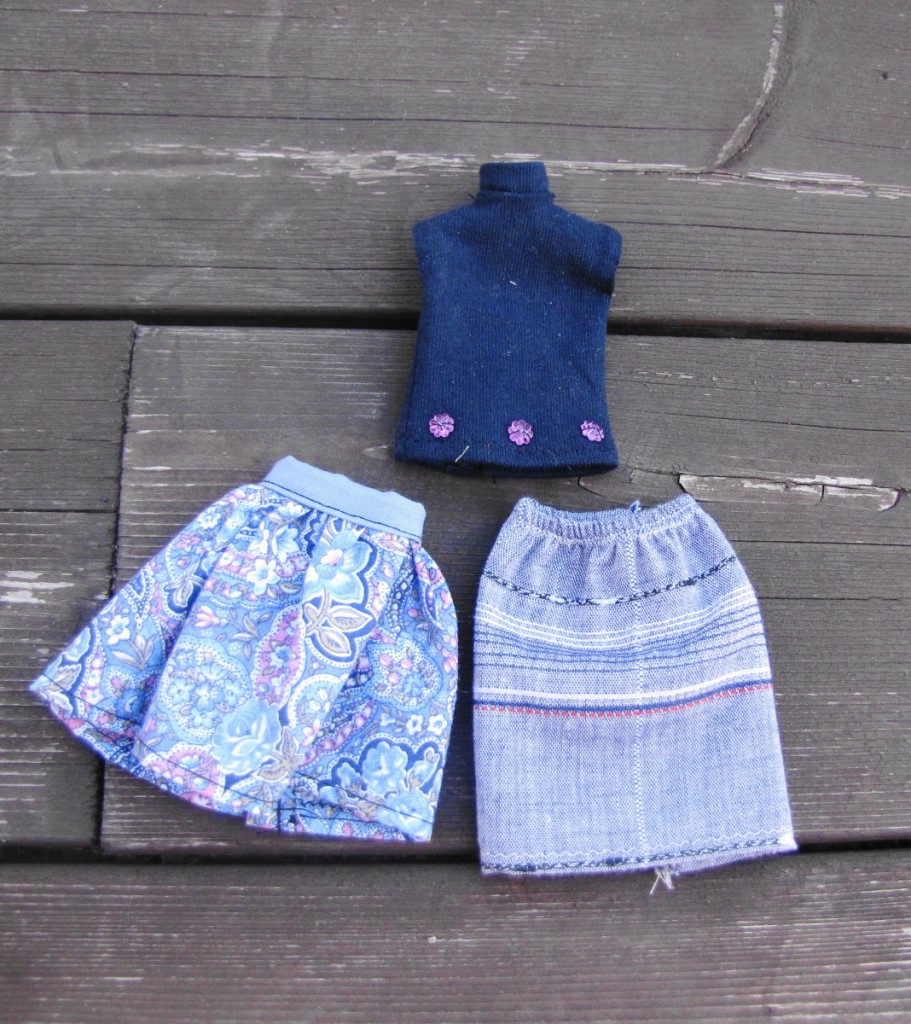 This is a straight skirt, froufy skirt, and sleeveless turtleneck.
And where would modern Barbie be without her messenger bag to carry her laptop?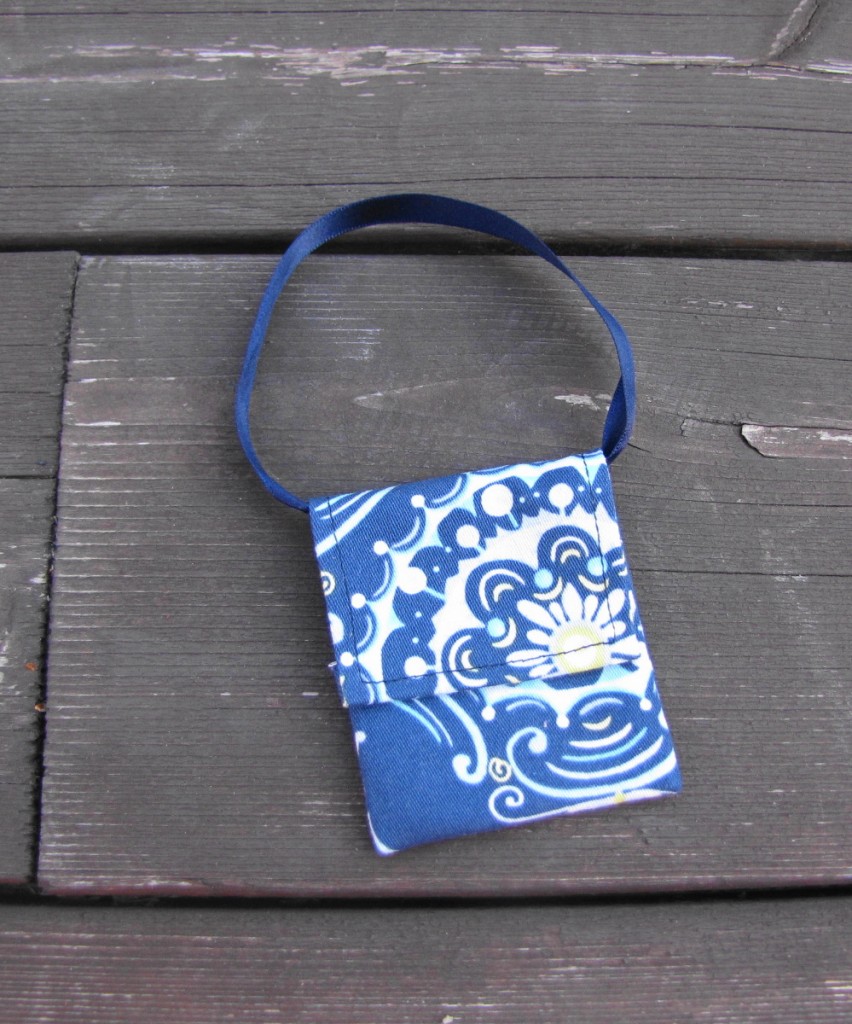 I had so much fun sewing clothes for Barbie!   The other two kids have birthdays coming up soon and I already have a fun idea up my sleeve for the next one! 🙂
What have you been sewing lately?