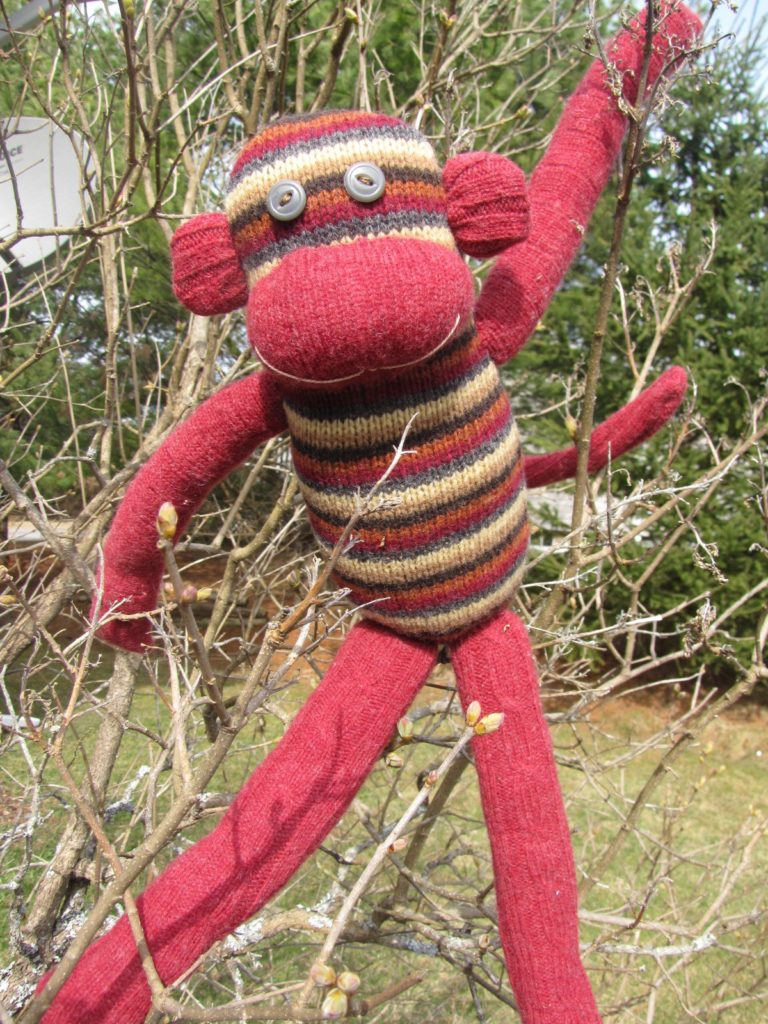 A customer recently asked me to make her a sweater friend that looked like a sock monkey.  Having never made a sock monkey or a sweater monkey before, I did a little experimenting and this was the result!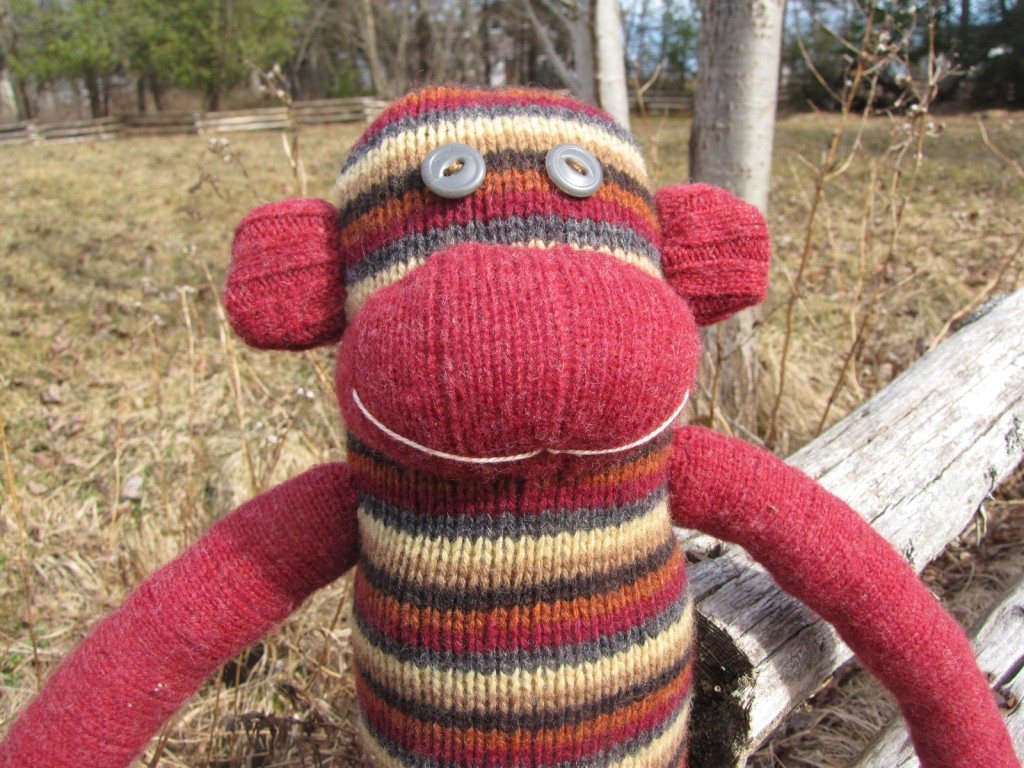 I must admit that I am more than just a little in love with this guy!  I think I see more monkey making in my future!
Here is his sister, made as a 40th birthday present out of a sweater the recipient wore in college – how awesome is that?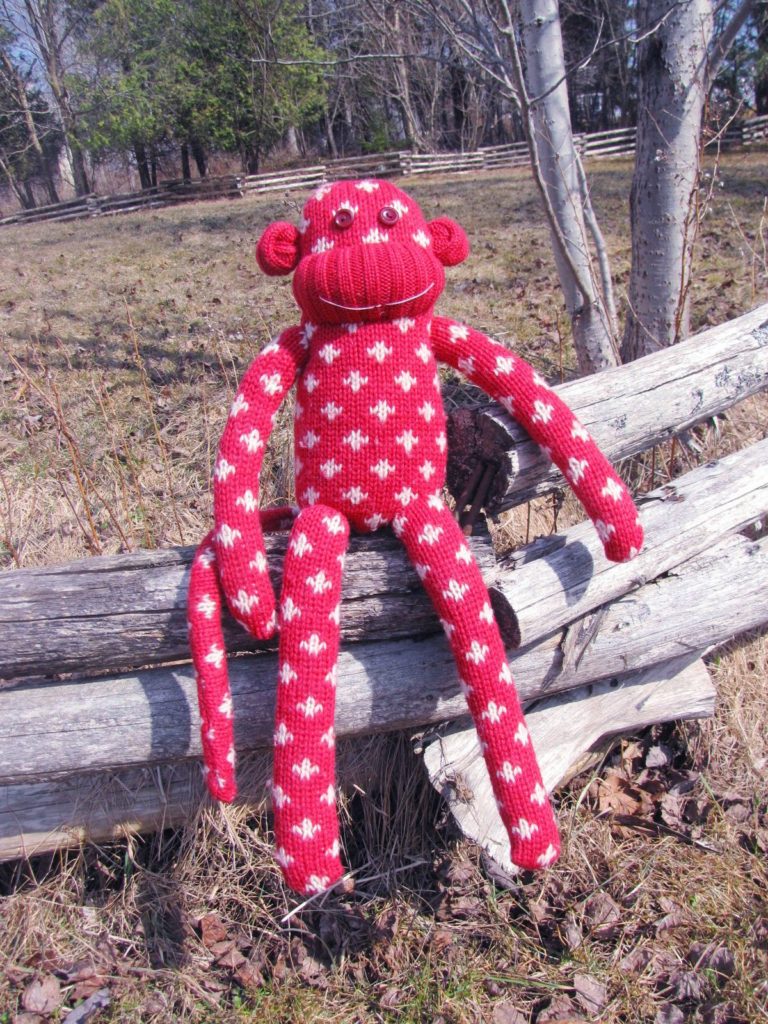 She will be off to her new home soon!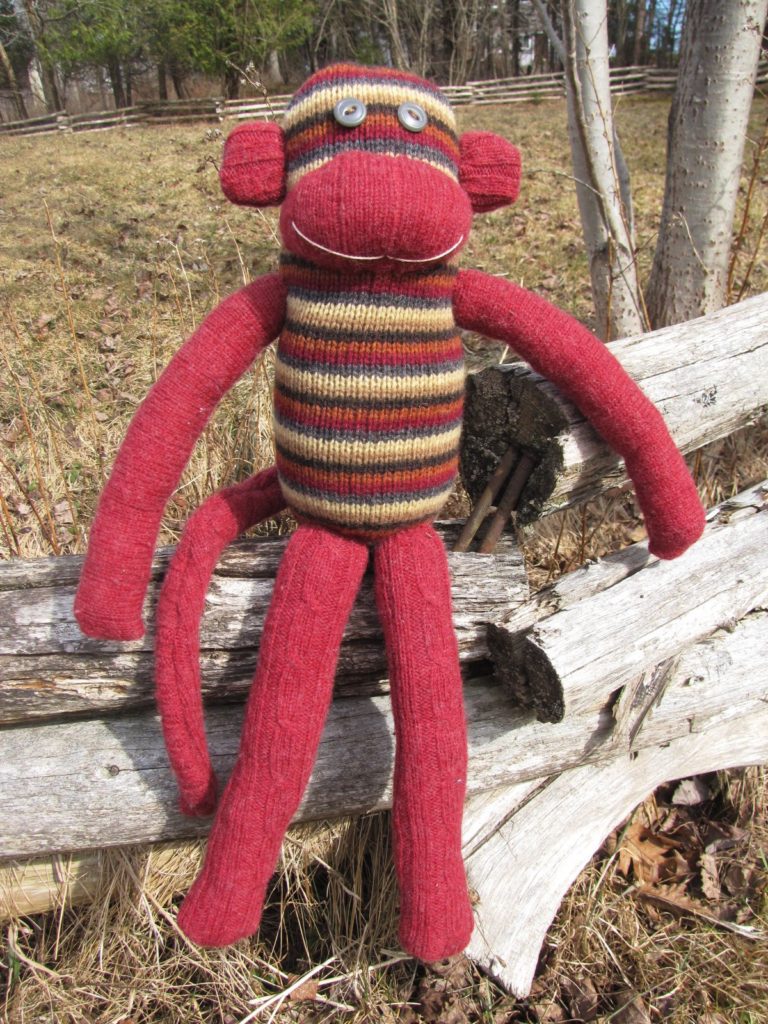 And this little guy will soon be up for adoption in the shop!
I love how custom orders allow me to try new things, and I often am introduced to great ideas I might not have thought of myself!
If you were going to design your own sweater friend, what animal would it be?