Inspired by this post, and our science theme of Electricity, I decided to talk to my students about inventors.
We began by discussing "what is an inventor?"  and then brainstormed a list of as many inventions as they could think of.  They had a hard time wondering what life might be like without a telephone, a car, and even a zipper!
And then the fun began.  I pulled out all of our art supplies and asked them to be inventors for the afternoon!  I didn't get too picky with these little learners, some created use-able inventions, some models of inventions they would like to build bigger, and others made slight variations on items that were already invented.  Whatever.  We were inventing, finding ways to use materials, solving problems, and talking about what we were learning.
We were busy all afternoon, and I heard a lot of "Can I make another one?"  and "Can we do this again tomorrow?"
We have been working a lot, as a class, on clearly communicating our ideas to others through the written word.  So as an extension of designing our inventions, I took pictures of each inventor and invention and each child wrote a description of what they had designed and how it works.  I also videotaped a number of the inventors explaining their design, to be shown as part of our school news.  If you want to do this at home, you could always write a letter or send a video or email to a friend or relative showcasing the new invention!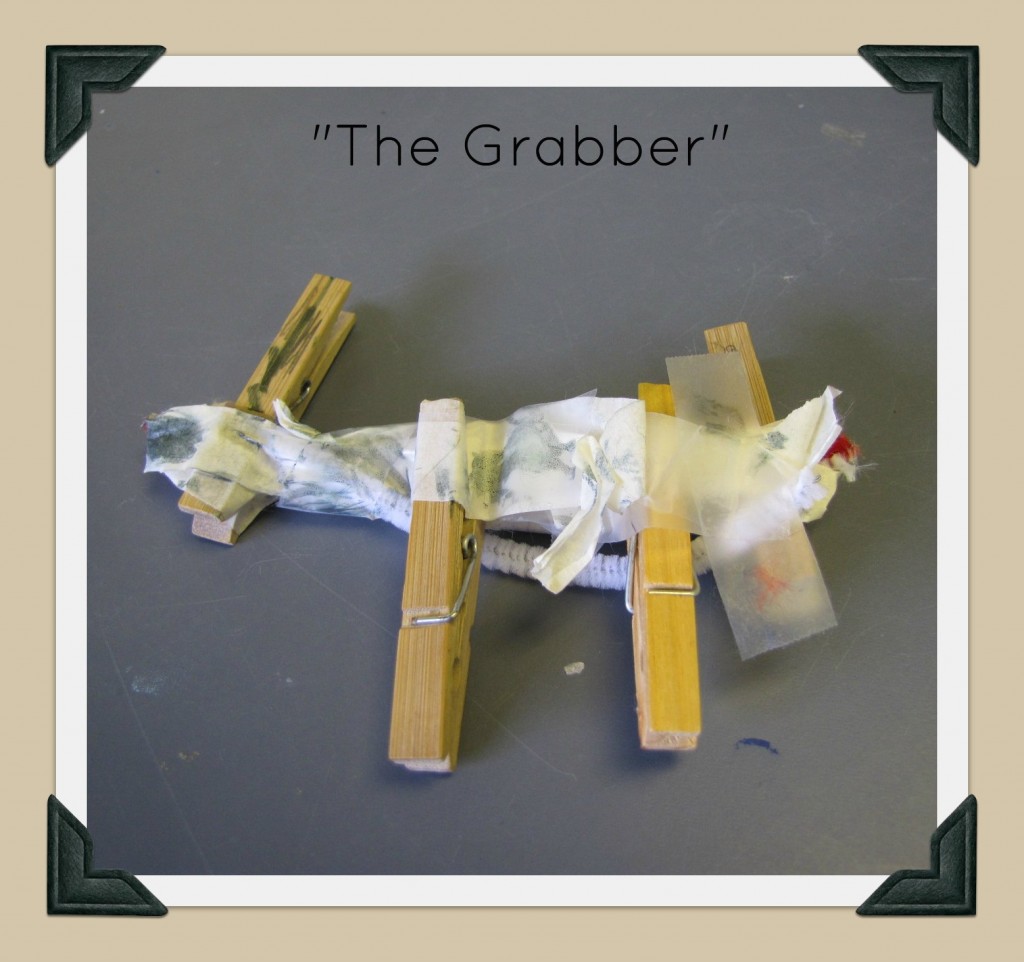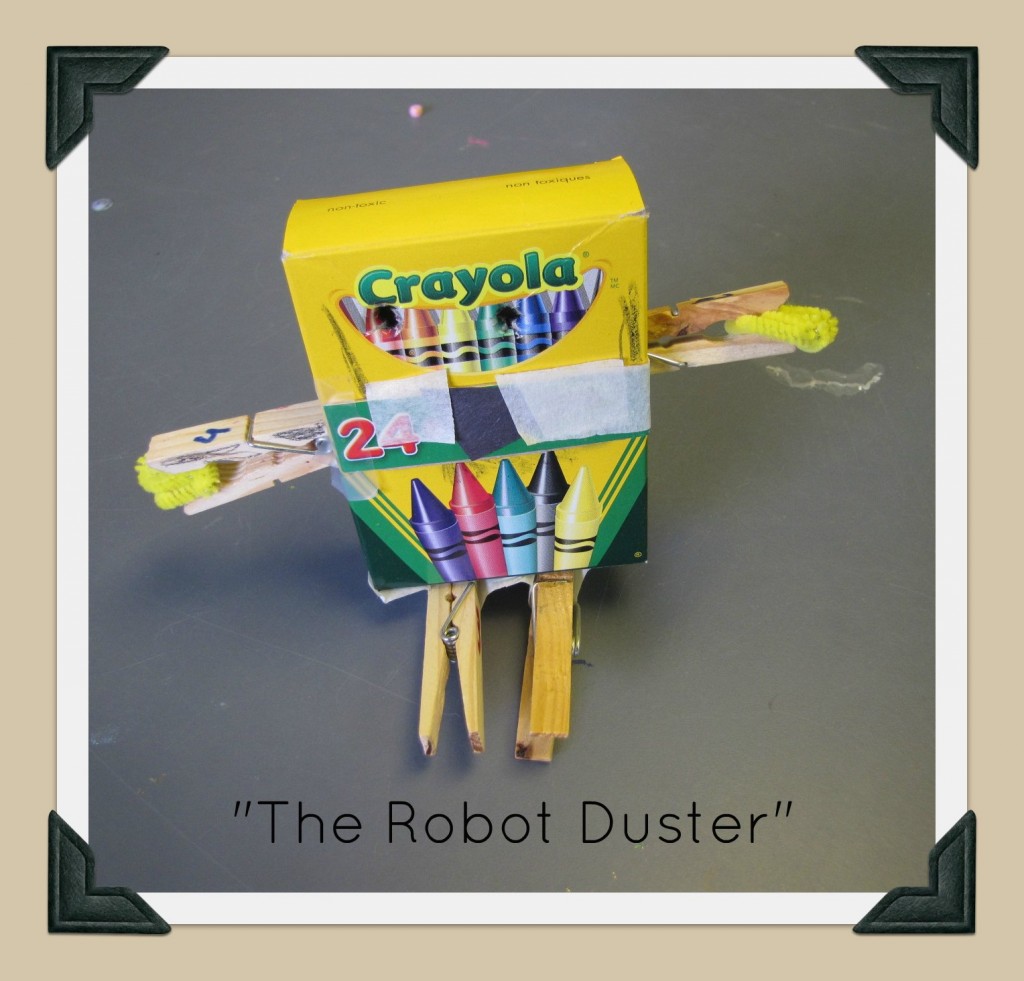 Extension Activities:
Read about some famous inventions and inventors
Create inventions that solve a problem (for instance I asked some of my inventors if they could invent a use for all of the fabric scraps we have accumulated in our classroom!)
Create inventions using a different set of materials (pipe and tubing would be fun, as would wood scraps)
Choose a modern invention and try and spend a day without it!  Experience a day without a car, or a telephone or electricity.