After a not-so-stellar rate of finishing my UFOs last quarter, I am determined to get more done in the next three months.  In fact, I have promised myself that I will not purchase fabrics for new projects until I finish the old!  (Except for shop items, of course.)
It seems to me that UFOs must multiply in the dark corners of my sewing room, as my pile of projects to choose from seems a lot bigger than I remember!  Oh, well.  It's always nice to have choices, right?
This quarter I am going to finish: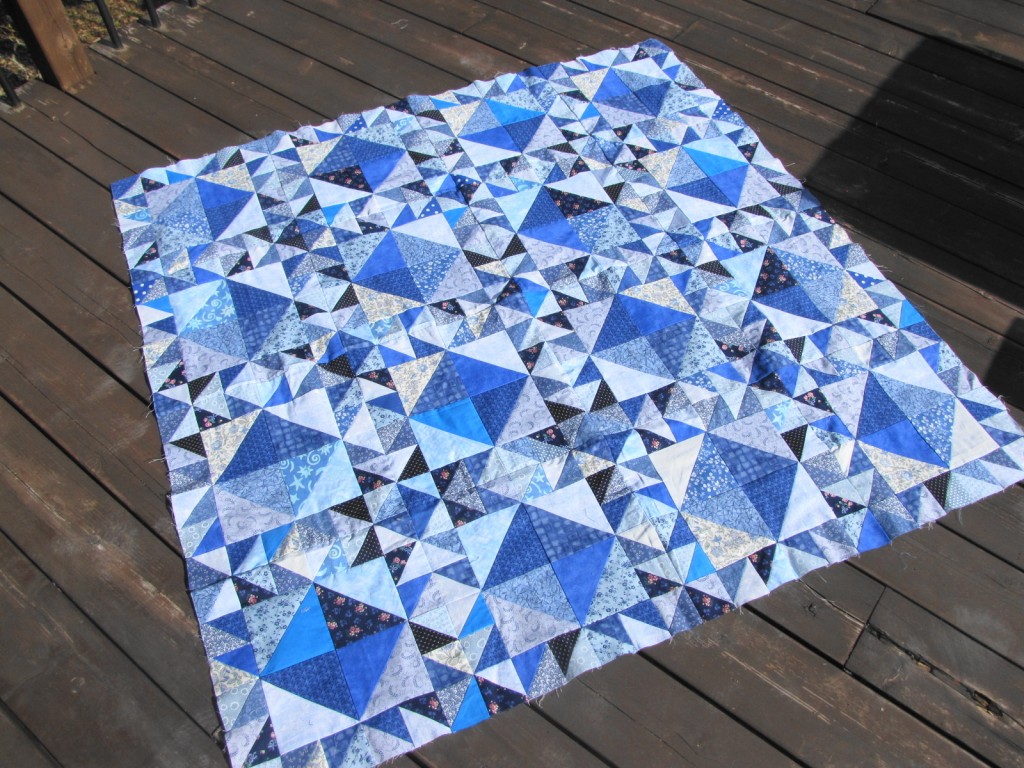 The Blue Triangle Quilt.  I started this years ago.  It took me over a year to piece the top.  Then I added borders, then I took off the borders, and now it has sat for another year.  The binding and backing are already pieced and ready to go.  I'm hoping the new border fabric I chose works out this time!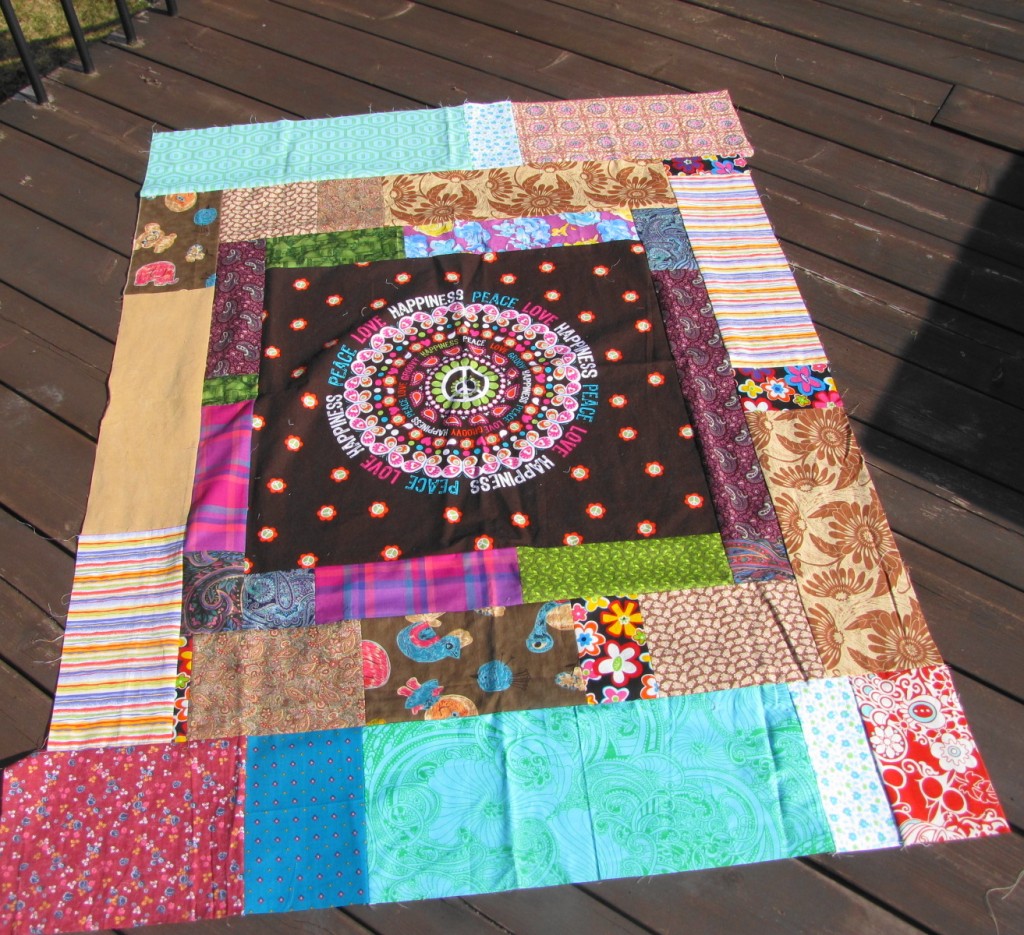 My Hippie Quilt!  I couldn't resist the peace, love, happiness fabric panel, and decided to make it into a quilt by framing it with my grandmother's vintage fabrics (along with a few others I had on hand.)  And I have visions of backing it in a silky 70s polyester.  Completely untraditional, I know, we'll see what happens when the time comes.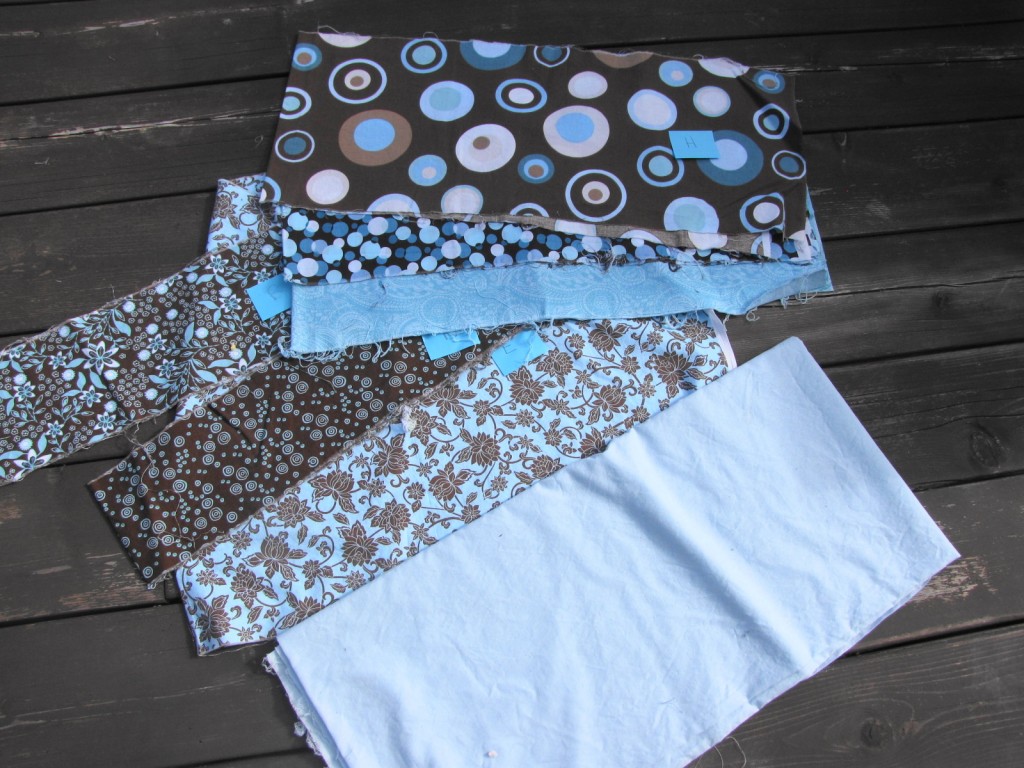 Blue and Brown strip quilt.  I bought these fabrics on vacation last summer and couldn't wait to sew them into my first strip quilt!  I got as far as cutting the strips. 🙂  I'm excited to finish this one!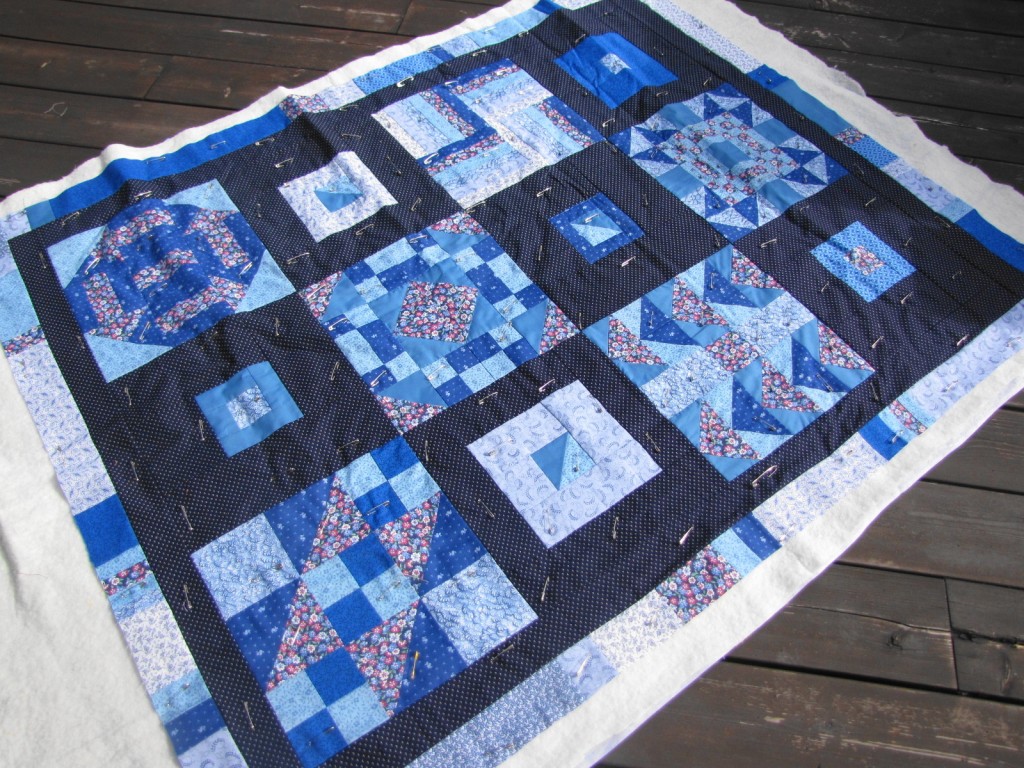 This last one is a holdover from the first quarter.  I am hoping to finish the hand-quilting this quarter so I can bind it and call it done.  I am still in love with the fact that this quilt is a joint project between my grandmother's blocks and my own.  It's definitely a keeper when it's finished!
It seems I have a lot of sewing to do!  🙂  You can see what everyone else is sewing on the Finish-A-Long page.