It is hard to believe the end of the month has come so quickly!  I have had a lot of fun cooking my way through Ripe from Around Here, and this will be the last recipe I post (although I have tried many, many more!) before the final review this week-end!
I am a huge pancake fan.  So when I discovered a pancake recipe in the cookbook, it was a definite "must try."
I loved the lemony flavour of these pancakes, and although I at first was a little sceptical of poppyseed pancakes, I loved the final result and will definitely be making these again.
Lemon Poppyseed Pancakes  (from Ripe from Around Here)
2 cups spelt flour
1/4 cup poppyseeds
1 tsp baking powder
1/2 tsp baking soda
1/2 tsp sea salt
1 cup milk
3 tbsp honey
1 tbsp oil
1 tsp vanilla
grated zest of one lemon
1/4 cup lemon juice (about one lemon)
Begin by zesting your lemon.  If you have never done this before, it is really quite easy if you have the right tools.  For years I used this: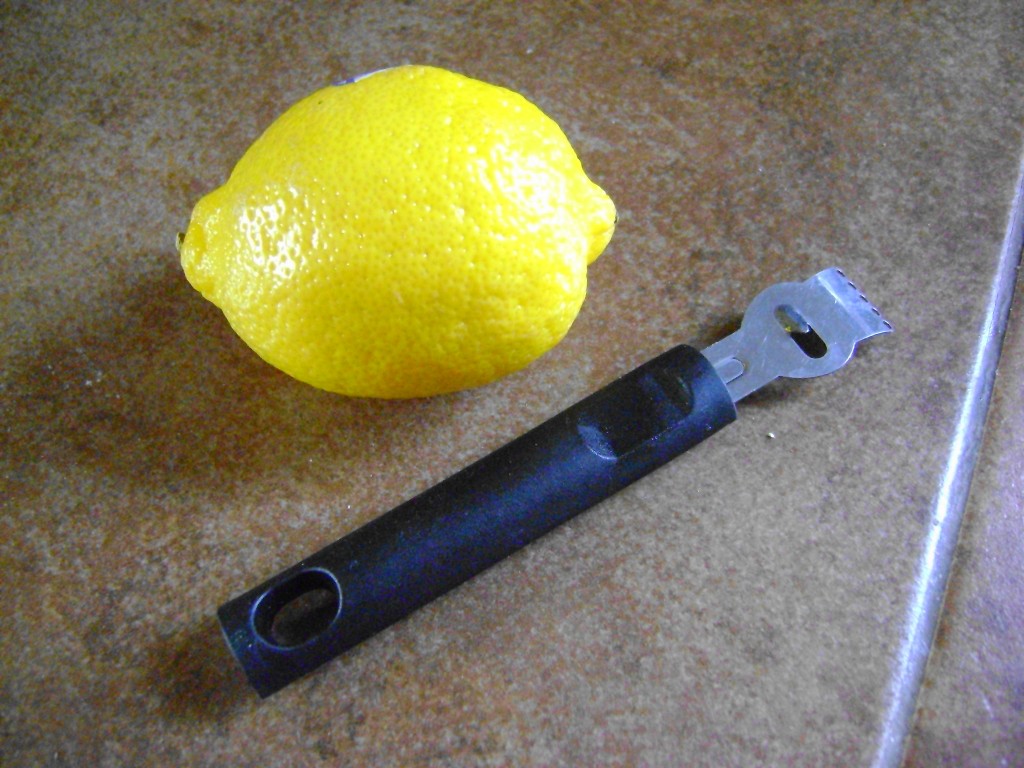 This type of zester does tend to give you longer lengths of zest, but it is easy to chop them finer with a knife if you need to.  Although I still use this tool now and again, I most often reach for this: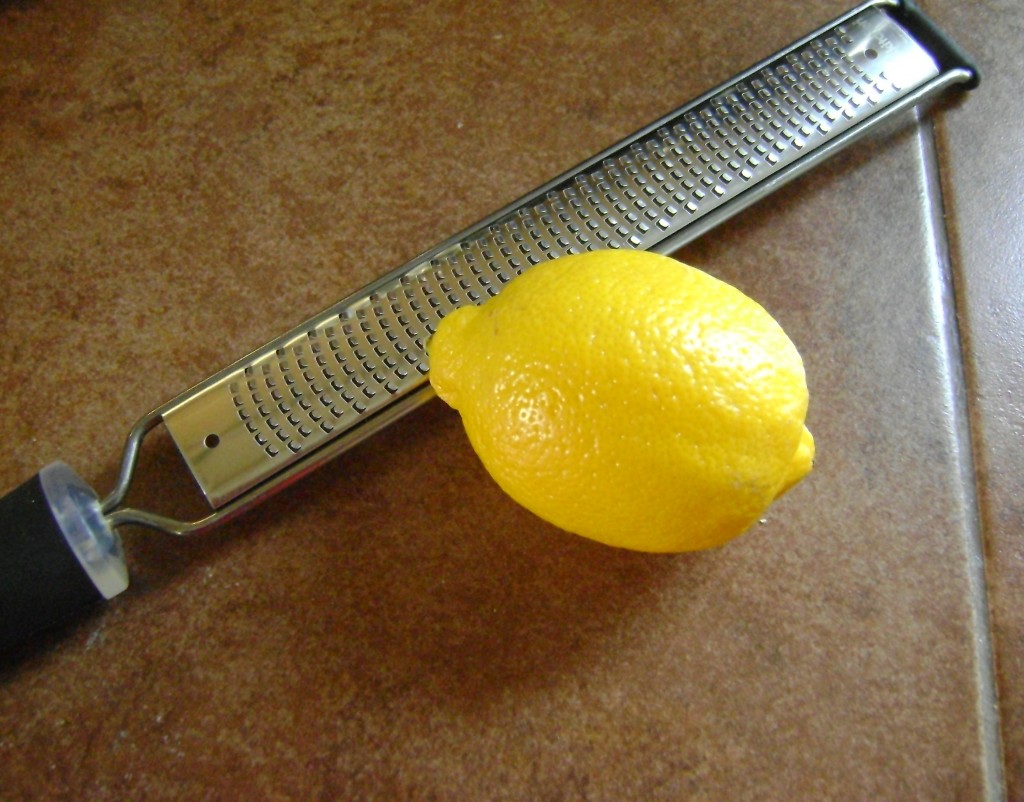 I love this tool for grating ginger just as much as I love it for zesting citrus.  It is sharp, so you do have to be careful, but it consistently creates beautiful, fine, zest.
Now that your lemon is naked, it's time to juice it.  There are two tools I usually choose for this job: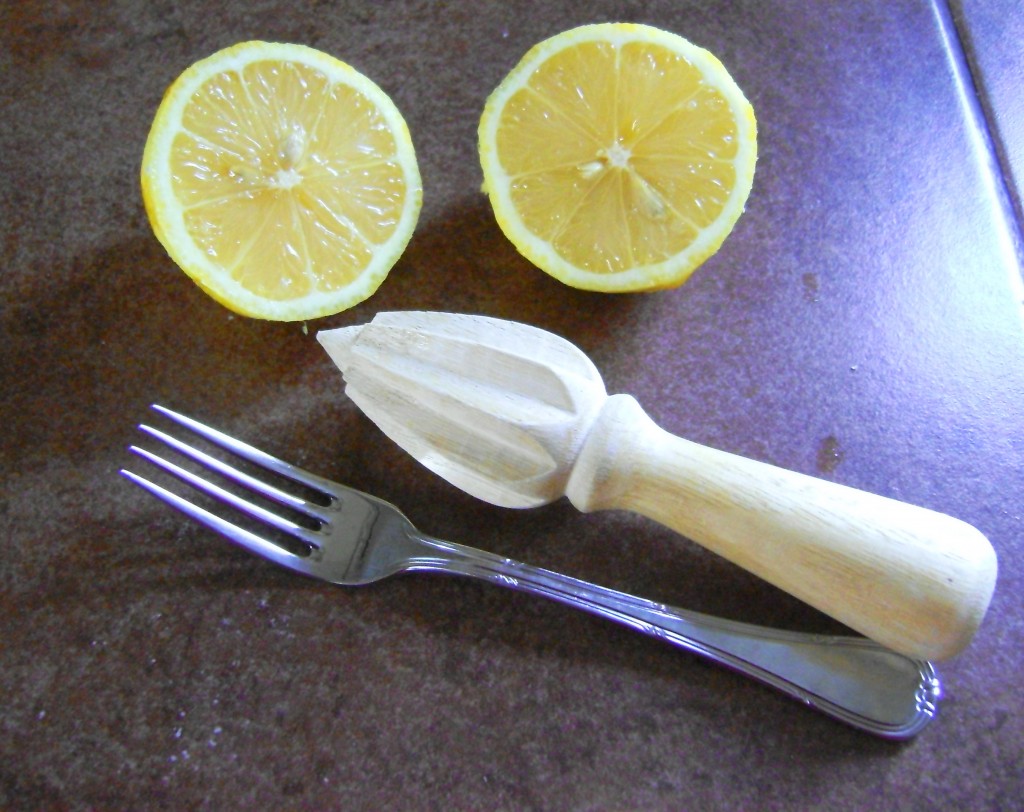 The wooden tool is a reamer.  You simply put it into half of the fruit and twist.  You actually do the very same thing with the fork.  It's a little harder to extract all the juice, but definitely do-able!
Ok…now that you have your zest and juice ready, you are ready to mix together your pancakes.
Place all of the dry ingredients (the first five) in a large bowl and mix well.  Add the wet ingredients (except for the juice and zest) and gently mix together until the flour is mixed in.  Then stir in the lemon zest and juice.
Cook on a greased pan until golden brown on both sides.  (You know it's time to flip when the sides seam set and there are bubbles starting to form.)  If your pancakes are darker than you would like them – don't panic!  Just turn the heat down and try again.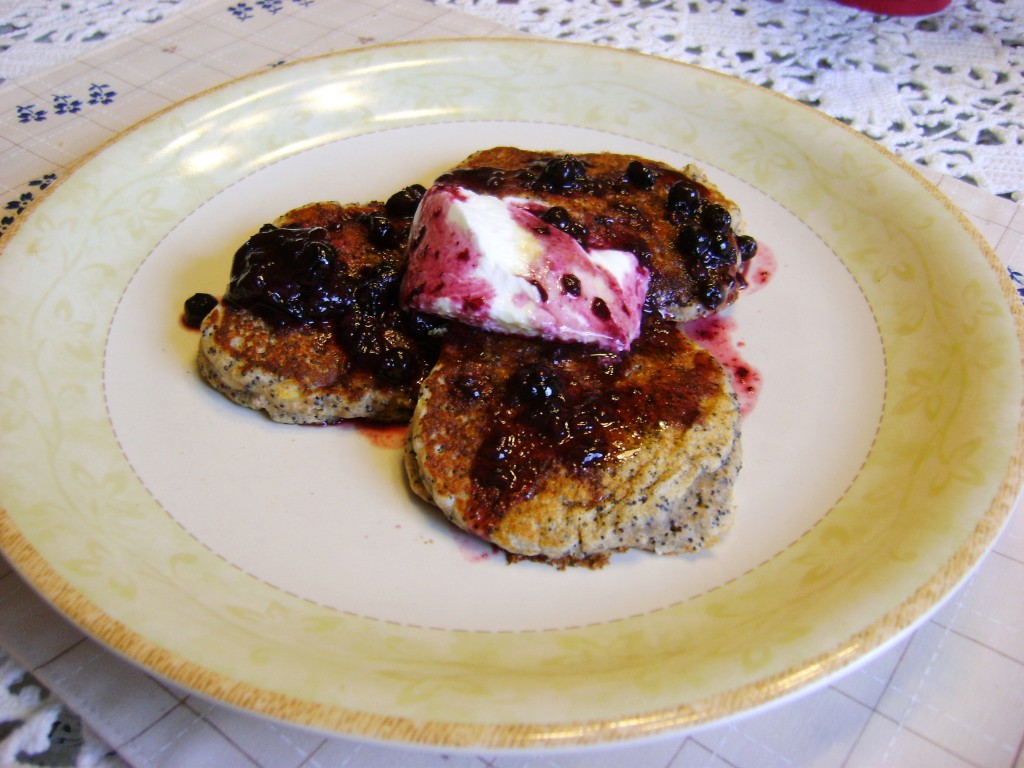 These pancakes are tasty served with fruit on top, a dollop of yoghurt, and a drizzle of maple syrup.   They are also yummy heated up the next day (or even grabbed as a snack right out of the refrigerator), just as they are.
Enjoy!