Have you discovered Sew Can She yet?   Caroline posts a brand new sewing tutorial every day.  It's awesome!
A few weeks ago she was looking for some volunteers to test some of the tutorials before she posted them.  And since testing is something I love to do, I of course volunteered right away!
My first project – a crochet hook case.  I wonder how she knew I needed one?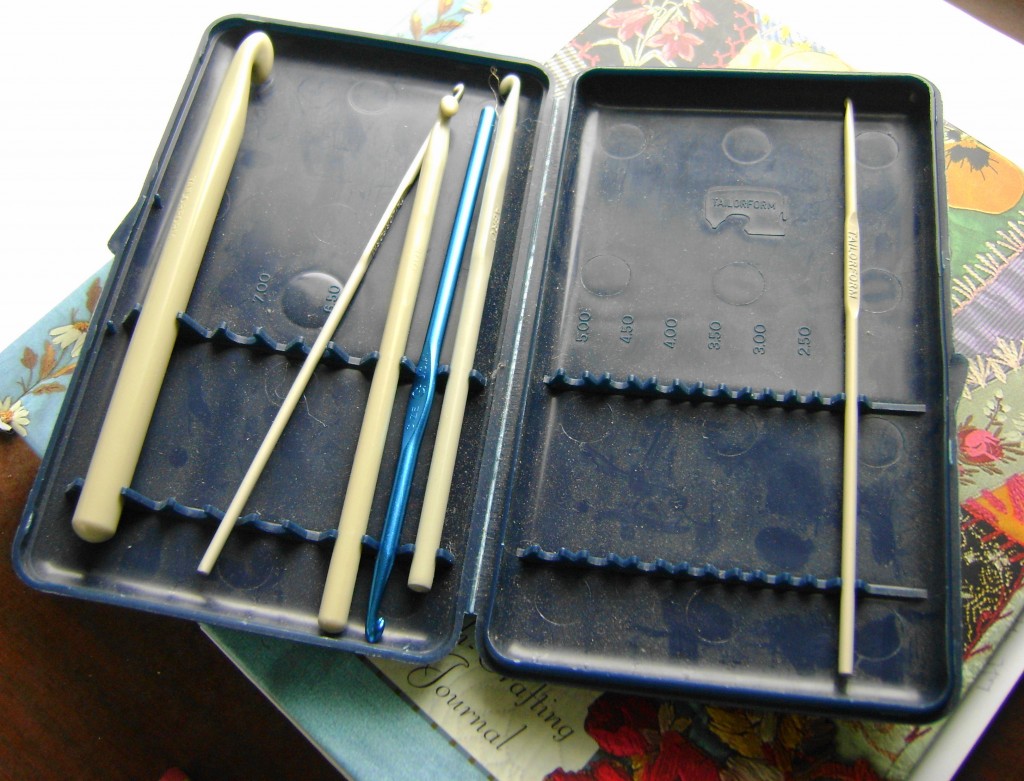 This is my old crochet case.  You will notice that the hooks are suspiciously missing.  This is due to the fact that for some reason the hooks keep falling out of their holding slots, and then the case doesn't actually close when I think it's closed, and the next thing you know the hooks are scattered all over my yarn drawer.
But no longer.
Check out my beautiful new hook holder!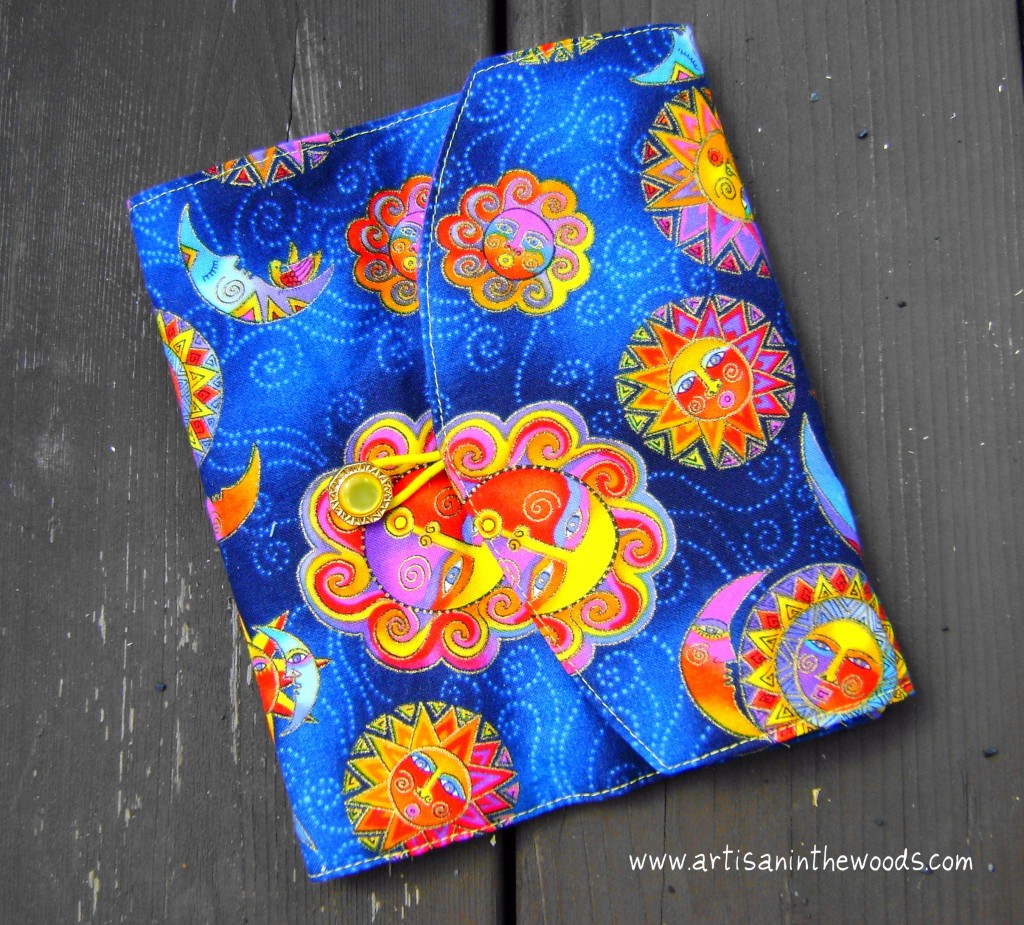 I followed the tutorial almost exactly, except that I changed where I used the different fabrics in order to make use of what I had left of this beautiful celestial fabric.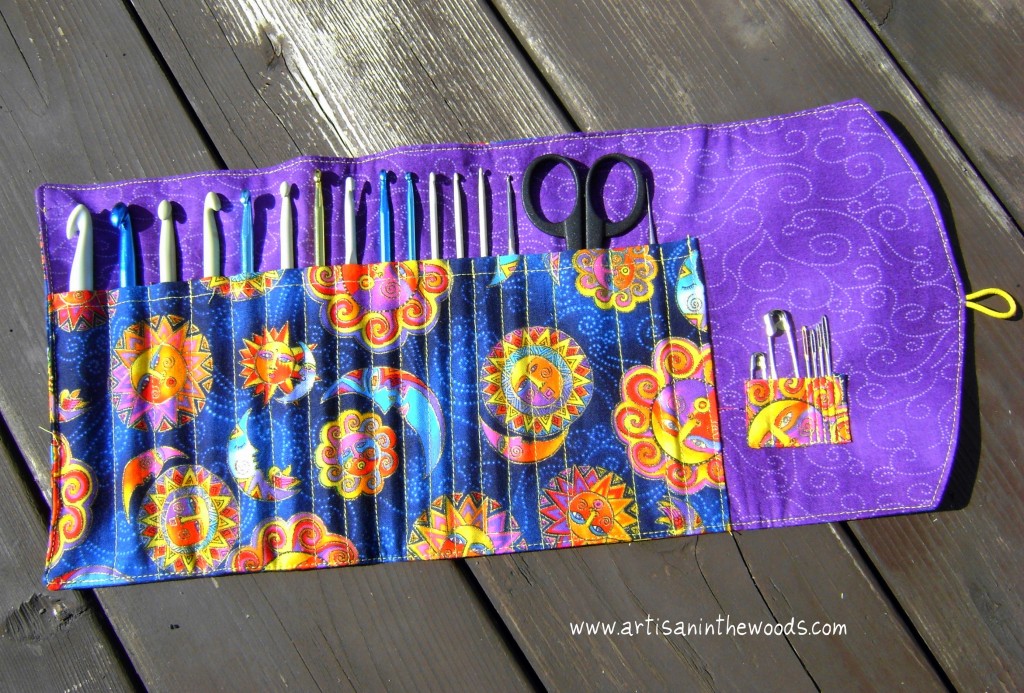 Every hook now has its own place, with room to grow.  And I love that there are slots for yarn needles and stitch markers too.
The tutorial for the hook holder can be found at Little Birdie secrets.  Check out Sew Can She for daily tutorials, and look at the archives for even more fabulous sewing tutorials in 6 different categories.
What have you been sewing lately?