Here is another amazing (and simple!) recipe from Ripe from Around Here.
Applesauce is pretty standard fare around here.  It often finds its way into baking, and I also enjoy it for a snack or dessert.  I have always made it the same way – peel and chop the apples, put them in a pot and simmer until done.
But this recipe puts a new twist on things by making the sauce out of apples that are roasted in the oven, then put into a blender.  The recipe with variations can be found on the author's website, here.
Begin with peeling and chopping your apples.  She suggests using two different varieties, I made mine with Spartan and Cortland as they are two varieties that are still available locally grown.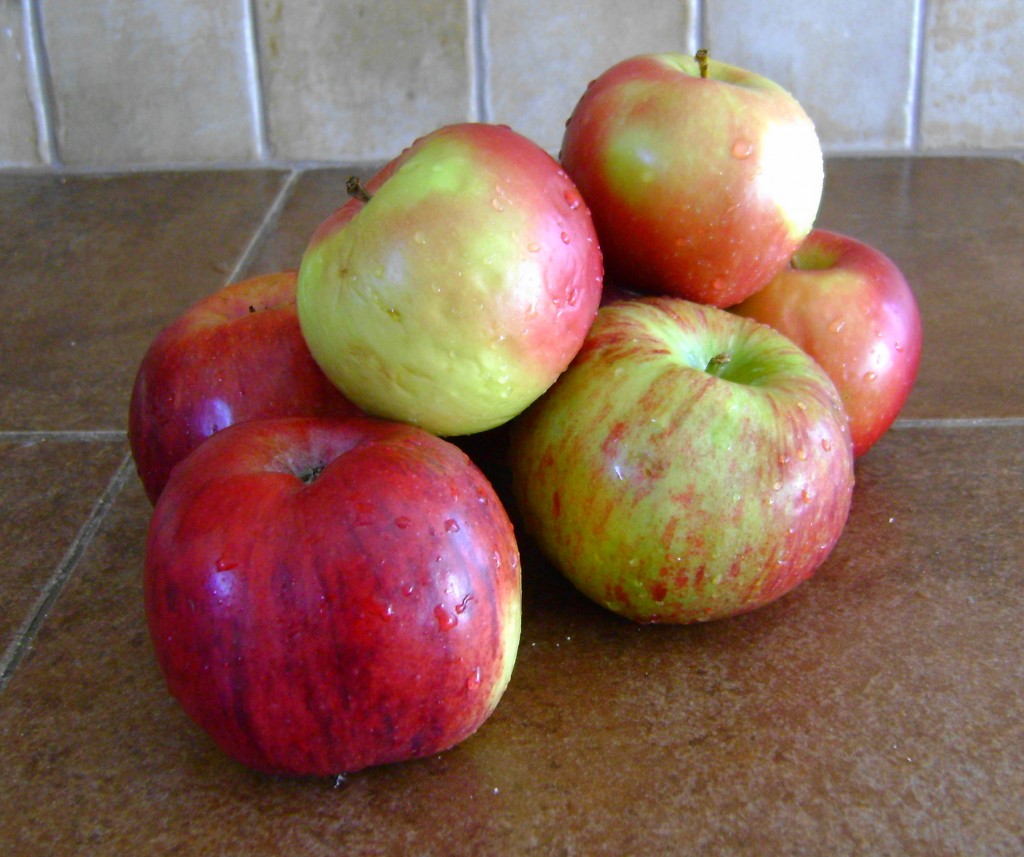 Lay them out on a baking sheet, lined with parchment, drizzle with fresh lemon juice and sprinkle with cinnamon.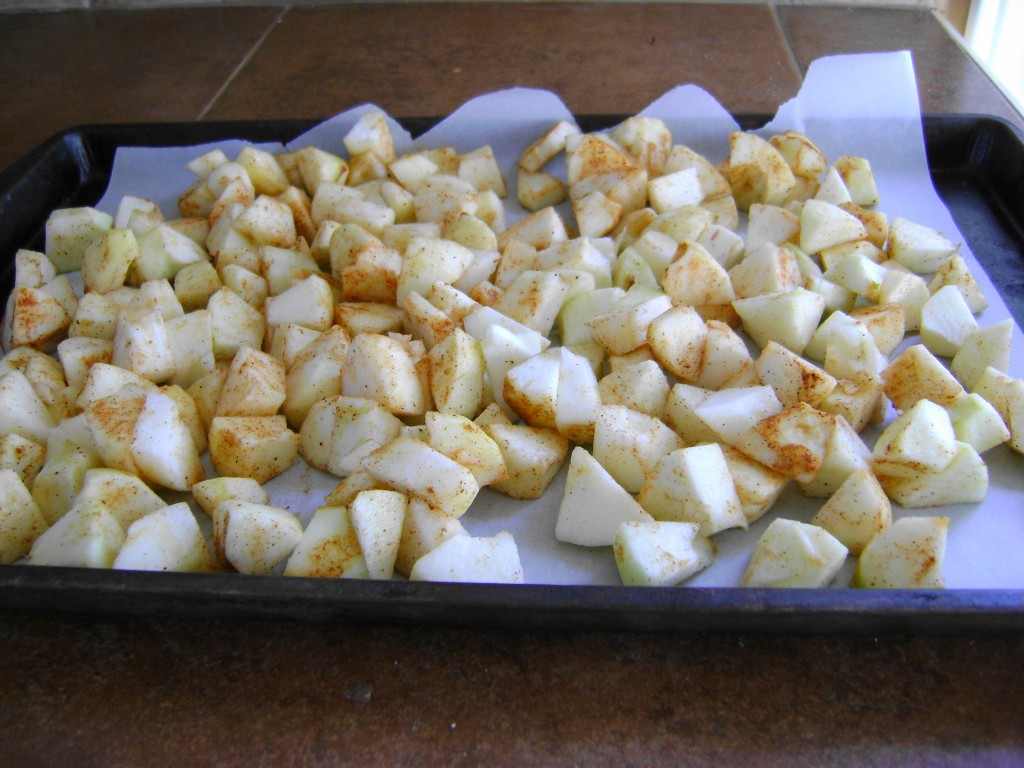 Bake at 350 degrees for 25 minutes.  Pull them out and stir and flip the pieces of apple over, then bake for another 25 minutes.
Give it a few minutes to cool off, then purée in the blender.
This is absolutely the smoothest applesauce I have ever eaten.  And yummy.  I will definitely be making applesauce this way again and again!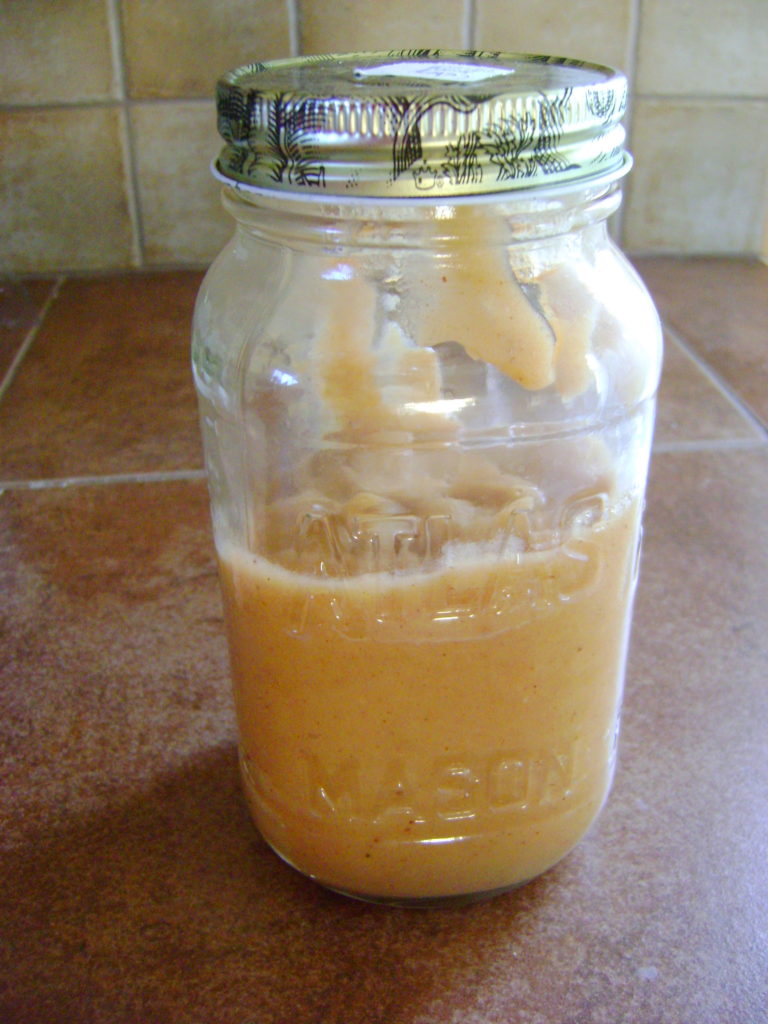 What is your favourite way to make applesauce?