Would you like this pencil roll for your very own?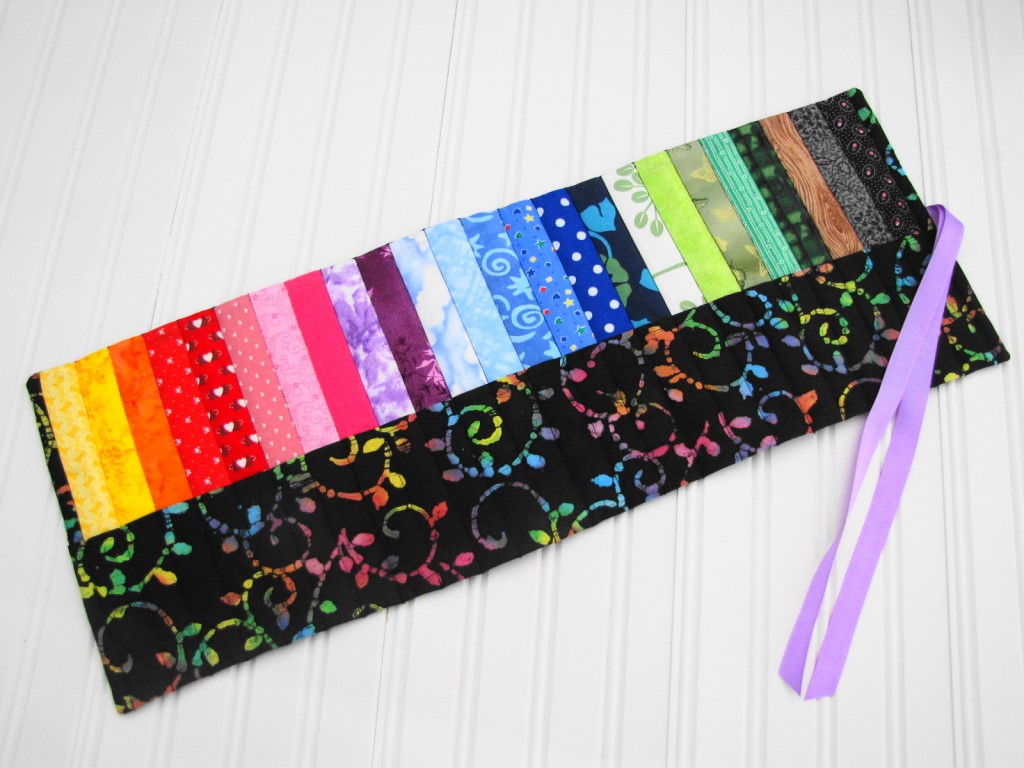 As a human being, I am used to making mistakes.
When I am sewing, I make my fair share of them, which are always meticulously taken apart and redone right.
But sometimes there is something I just can't fix.
After quilting this pencil roll, I discovered a flaw in the fabric I used on the inside panel.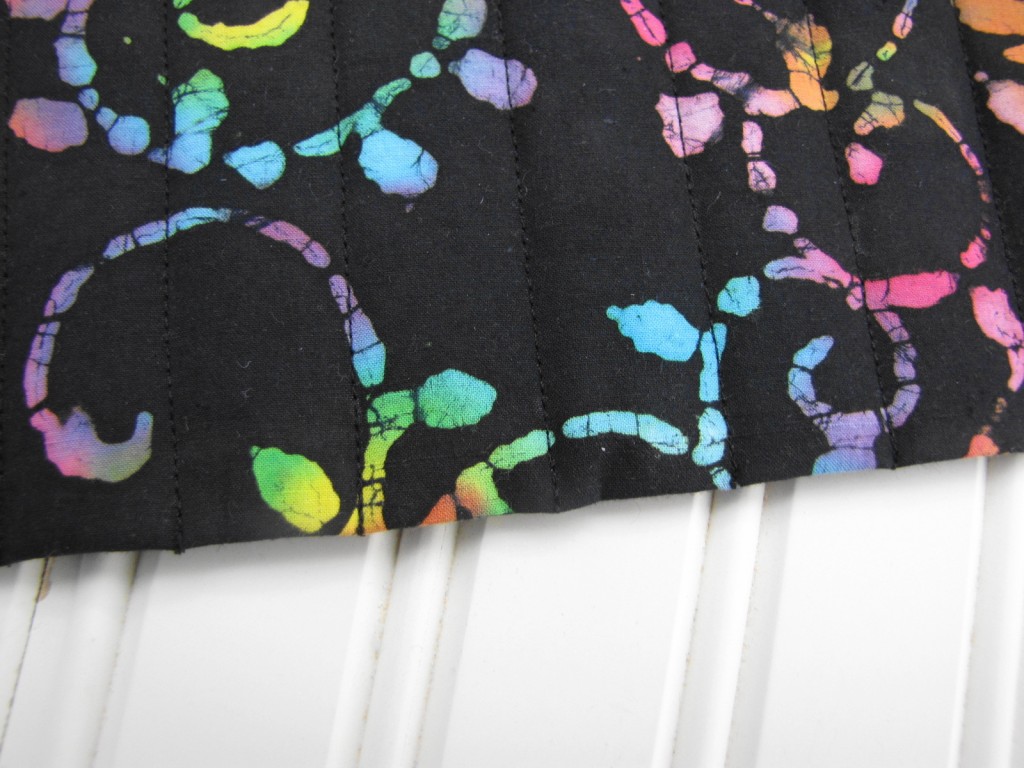 Do you see it down there in the blue?  It is small enough that I didn't notice it until I had my nose right in front of it as I quilted through.  But even though it might be unnoticeable, it's a flaw, and it's there.
But perhaps one of you has been hoping to have a roll of your own, and this could be your chance.
I am offering this roll to you, dear readers, for $25 (and whatever it costs to mail it to you.)  If you are at all familiar with my store, you will know that there is a considerable amount of work involved in creating these rolls and they usually sell for almost double that price.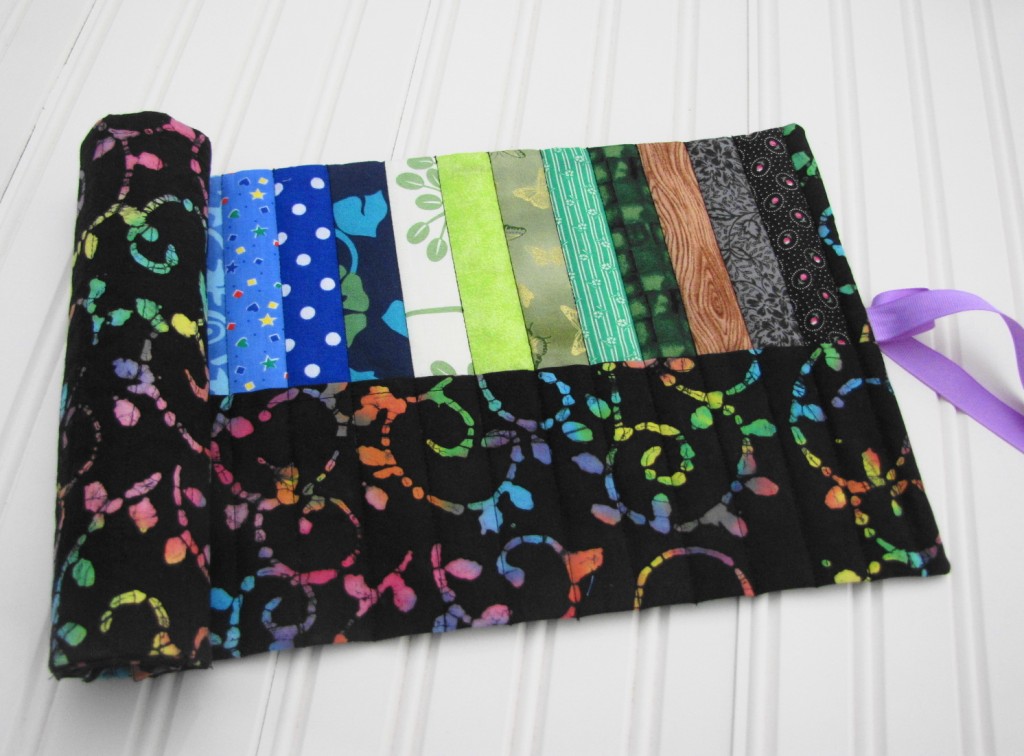 This roll has 24 rainbow slots to coordinate with coloured pencils or markers.  It is made entirely of cotton with a layer of cotton batting in between for structure, and quilted along each of the pockets.  It ties with a pretty lilac grosgrain ribbon to keep everything safe and snug when it's put away.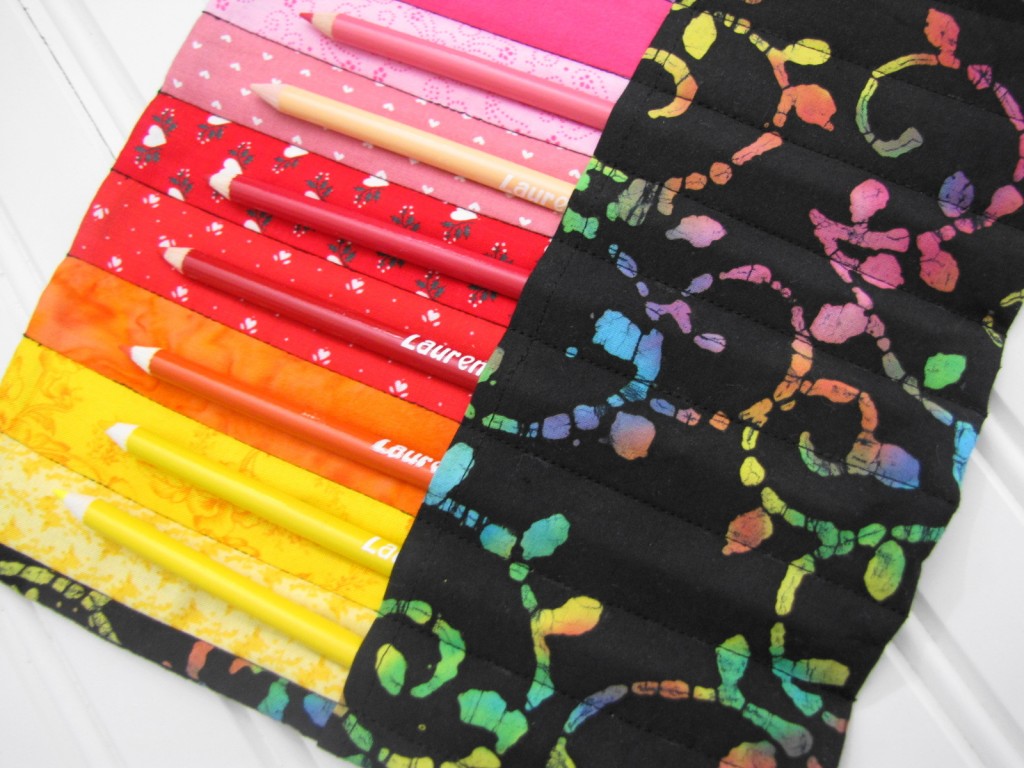 If you are interested, please email me at andrea(at)artisaninthewoods(dot)com and we will work out details.  I ship worldwide.  If you aren't in the market for a pencil roll right now, but know of someone who might be, please pass the link along.  I would love to see this roll go to a good home!