On Wednesday, March 21, 2012, we ate dinner on our deck at 7:00 pm.  In short sleeves.  And bare feet.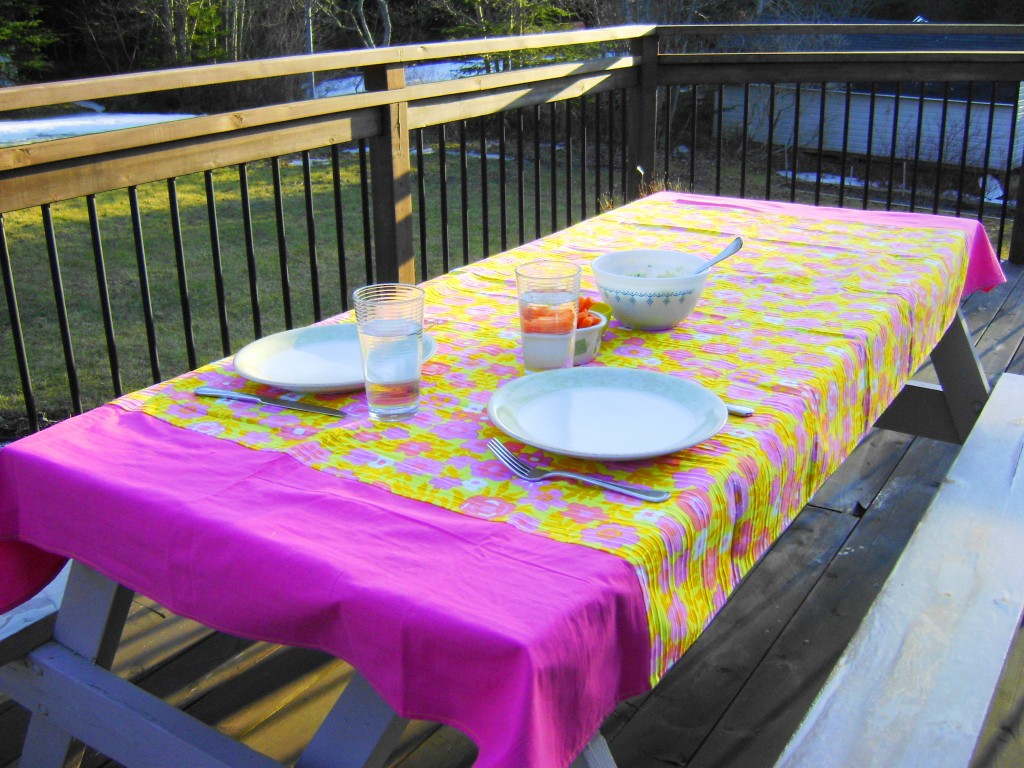 And yes…that is snow you see at the back of the property.  And if snow were a thinking being, I bet it would be wondering how it went from 0 – 30 degrees in a matter of days.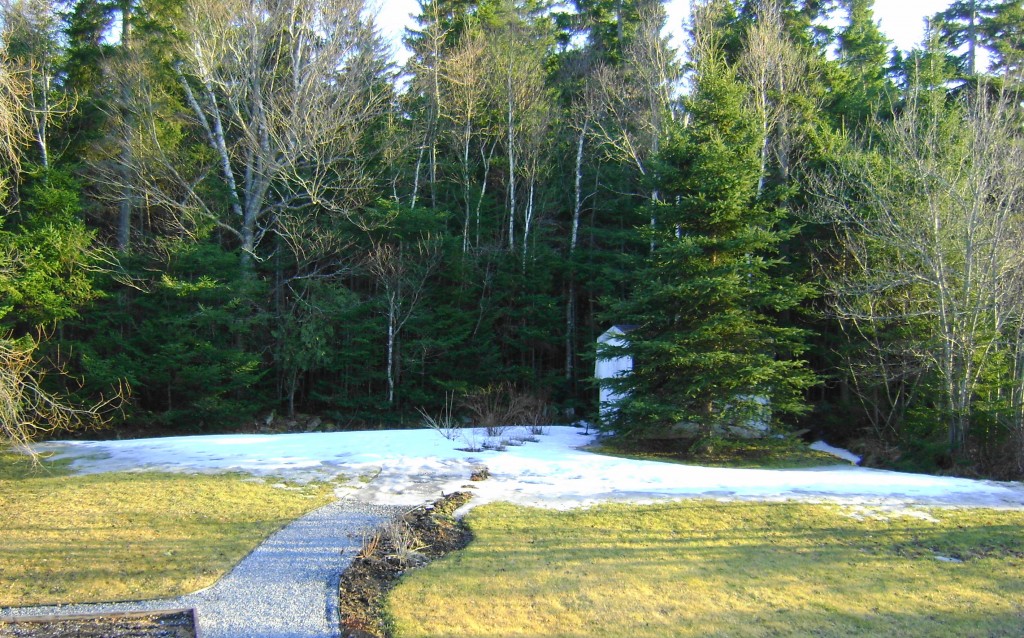 I don't know if this is a once-in-a-lifetime opportunity, or the way our weather is headed, but either way we are enjoying the heat and sunshine.
Is it spring (or summer!) where you are too?