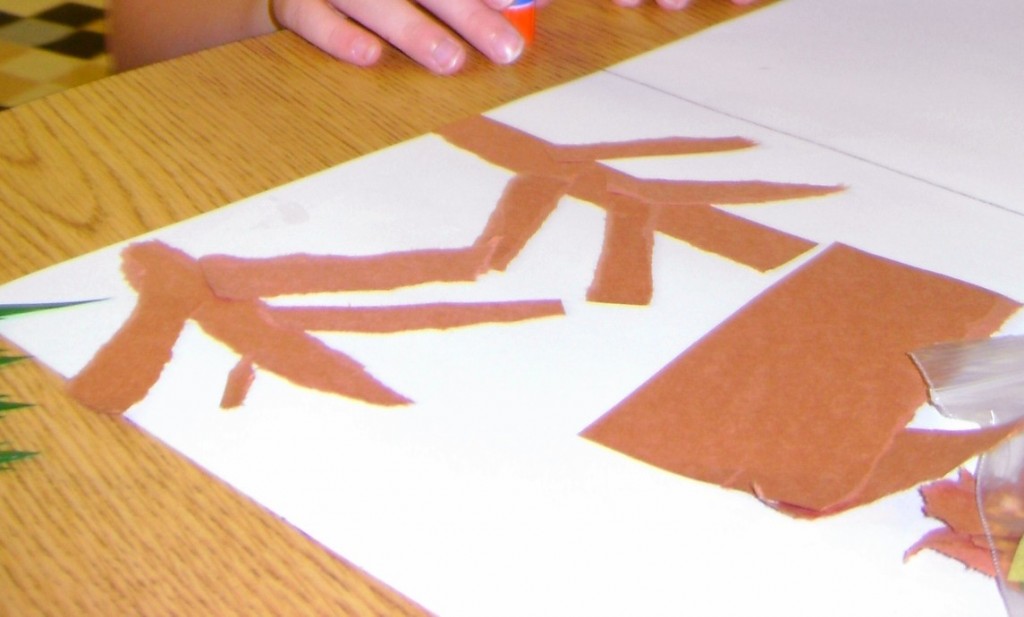 For the past ten years I have spent most of my days creating, imagining, reading, writing, and discovering with young children.  Each year the ages of those students has changed (my youngest class yet was made up of 3 year olds, and my oldest were 10), and no matter what the age I have loved the challenge of creating exciting and engaging learning opportunities for diverse groups of learners at different ages and stages.  I am especially passionate about involving the creative arts and using imagination and creativity as a tool to enrich learning and engage even the most reluctant learners.  I am most happy when surrounded by a group of kids up to our elbows in goo, exploring and experimenting with art materials, or deep on an imaginary adventure.  Even before I was an official teacher I spent time volunteering in classrooms and spent all summer at camps teaching and learning and being inspired by the creativity and imagination of young children.  Until this year most of my waking hours have been spent on planning, researching, implementing and refining a wide variety of learning experiences and lessons.
But I have rarely written about it. 
And something I am so passionate and excited about deserves to be written about.  After all, it is because of a wonderfully special Grade 1/2 class that custom creatures were born.  It is in a classroom that I made my first batch of homemade ice cream, and homemade butter.  My students have inspired me to read lots of great books.  And although my job is sometimes tough enough to bring me to tears, and has led to years of sleepless nights worrying over my young charges, it has also brought me moments of great joy.  And it is a huge part of who I am. 
 And so I have decided to share some of those special activities and learning moments here. (along with all of the usual cooking and sewing and gardening, of course!)  And although most of the ideas I share will have been done in my classroom, most of them can also be done anywhere – in your homes, at a community centre, with Grandma, or a baby-sitter, or a play-group.  For anywhere young children are gathered, there are opportunities for creativity, for art, for learning, for "magic" to happen!
I hope that this will be a fun addition to what I already post here, and that you will be inspired along with me to get creative with the young people in your own lives!