Can you believe that Easter is only a month away?
On a snowy blustery day like today it doesn't seem possible that spring is almost here.
The sewing room has turned into a bit of a bunny workshop over the last few weeks, with easter eggs and soft little bunnies topping my to-do list. 
Photographing Easter bunnies in the snow somehow doesn't seem right, but I managed to get a few shots in before the snow really started to fall this morning.
Meet my new bunny friends!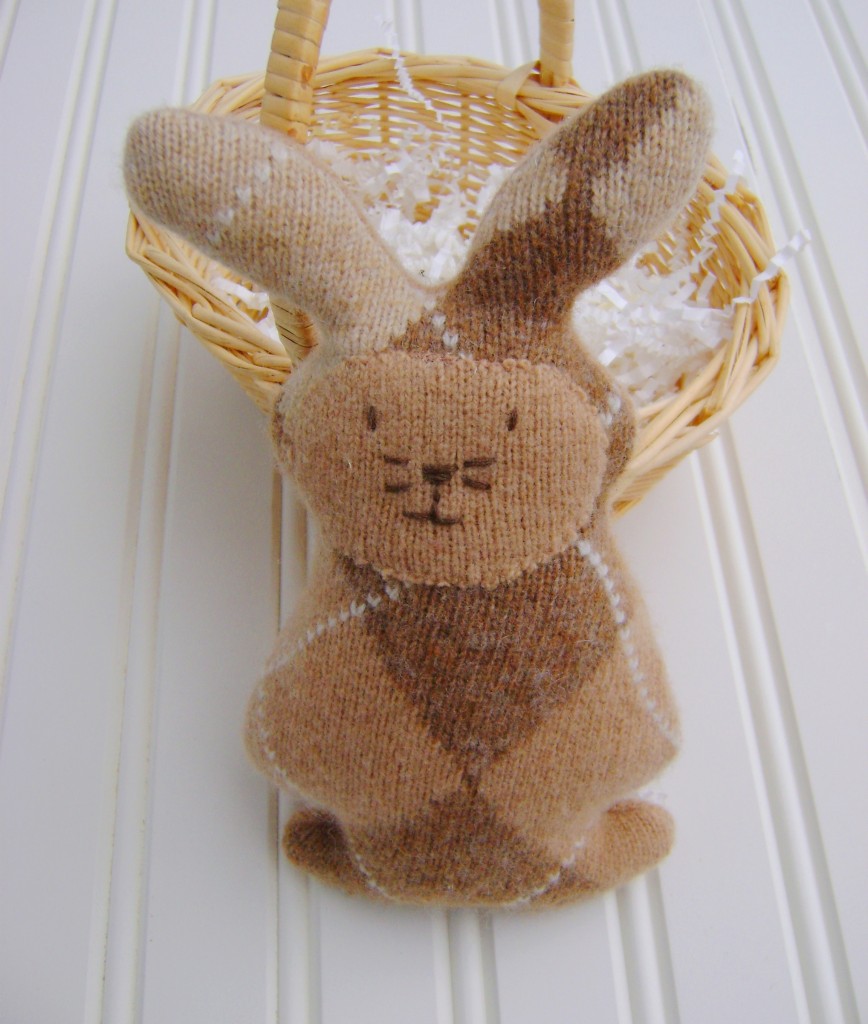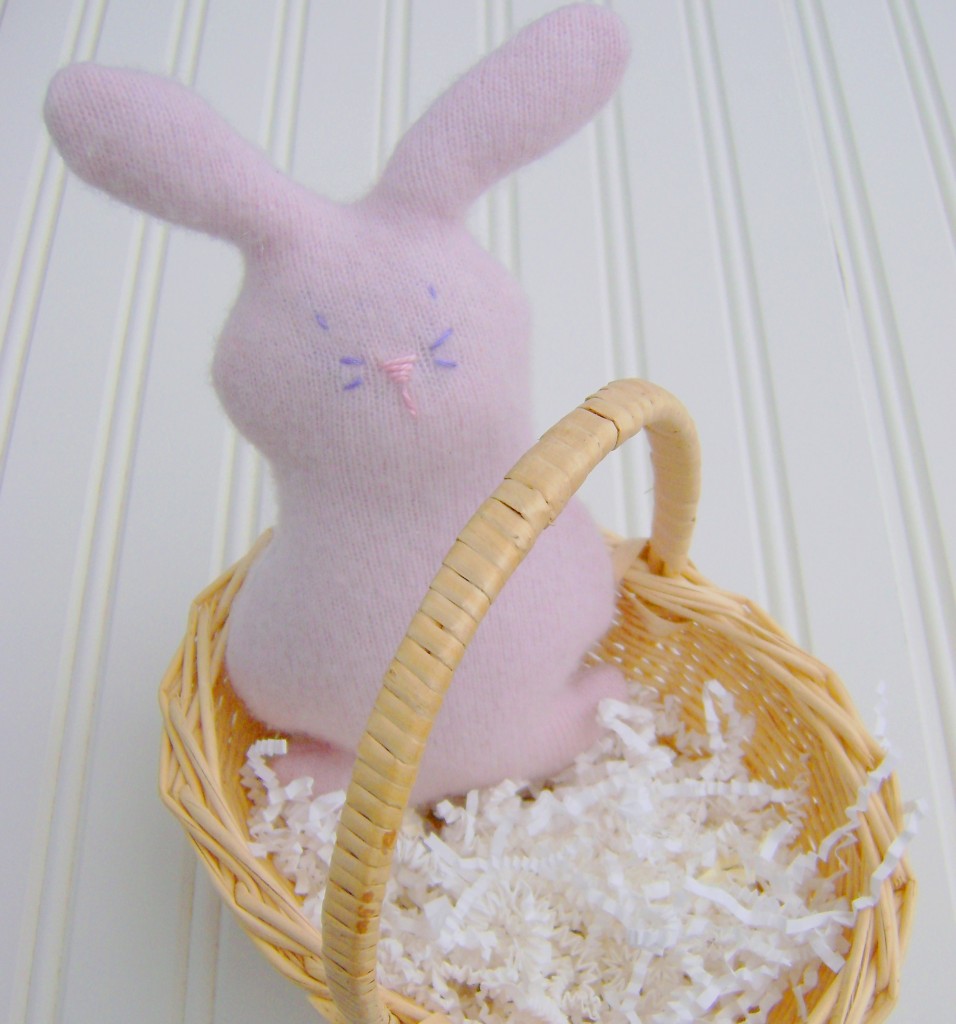 Both are made from felted wool sweaters, but the pink one is Cashmere.  (It's always a happy day when I find a Cashmere sweater in need of a new home!)
Both bunnies can be found in the shop, hopefully soon to be joined by Easter eggs and some other bunny friends.
Bring on spring!